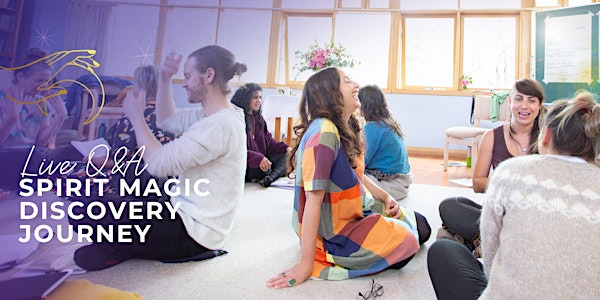 Spirit Magic Discovery Live Q&A with Myree Morsi
Join expert spiritual healer & therapist, Myree Morsi, for an experiential Q&A on connecting with your multidimensional Spirit Teams.
About this event
That feeling you get that an unseen, loving presence is supporting you… It's more real than you imagined.
Join expert soul guide and therapist, Myree Morsi, for a live exploration and Q&A on cultivating your relationship with Spirit, building tailored Spirit Teams and learning to heal yourself and others in Spirit Magic.
You will learn about Myree's expansive theories on healing and awakening that this course will cover — an exclusive "backdoor" access to how Myree has successfully worked with her clients for 20+ years in cultivating lifelong, multidimensional healing.
Experience an inclusive, supportive community of folks who share your yearnings and beliefs. This is the key to unlocking the door into your power.
Spirit Magic is designed to empower the profound healer within...
Health practitioners
Healers
Coaches
Therapists
Sacred space holders
Those who long to activate the healer within
Those who have connected with Spirit a little and want more
Those wanting to add new tools to their healing tool kits
Those seeking how to tune in to their innate medicine to transform their life, ancestral lines, all beings in the past, present or future, or our dear planet
In this free, live Q&A, Myree will cover:
Her mission, passion, and intention behind creating and teaching this deeply transformative program
The history of Spirit Magic's evolution from a weekend workshop to an accredited program
Why Spirit Magic deeply empowers anyone who wants to know how to heal themselves and facilitate healing in others
Transformation stories from past graduates
A step-by-step breakdown of the 7 sequential modules for effective learning of Myree's unique quantum healing tools (content and tools rarely, if ever, taught anywhere else!)
Myree's unique teaching style that honours all learning types with wisdom, humour and 20+ years of experience
Healing demonstrations by Myree and her Spirit Teams
The AHHCA accreditation which awards all graduates with a certificate as an Energetic and Spiritual Healer
The invigorating atmosphere of depth and play with our Spirit Magic community
+ Time to answer your questions
Join this Q&A and learn how to activate your sacred birthright as an empowered healer and manifester!
Date & Times:
USA PST: 3:30 p.m., Friday, September 24
USA EST: 6:30 p.m., Friday, September 24
UK: 11:30 p.m., Friday, September 24
EU: 12.30 a.m., Saturday, September 25
AUS EST: 8:30 a.m., Saturday, September 25
Convert to your time zone here.
**A class recording will be emailed to you 48 hours afterward if you cannot make the event live.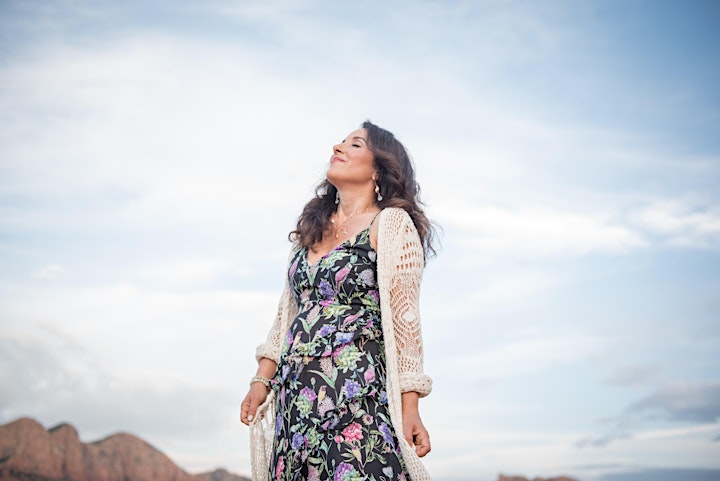 Myree Morsi, Soul Guide and Transformational Therapist
A trauma-focused licensed therapist and initiated spiritual guide for 20+ years, Myree is the stabilising, empowering force in her global client network of people alchemizing trauma and awakening into clarified purpose. She teaches with warm empathy, clairvoyant gifts, accessible guidance and practical strategies for soul-led authenticity in the modern world.