Description
Speed up database performance with the magic of Service Broker with Allen White
Description
Level 300 - Intermediate
Remember when your application was new and shiny? All queries finished execution instantly and not a single performance issue in sight. All was well with the world.
Roll forward to today, your application has a lot more users than you started with and you experience concurrency issues due to resource contention. Just as common you have a few of those "problem"-tables. Yeah, you know them. The now very large tables which have historic data where maybe only 5-10% is actually used on a daily basis and you have exhausted the possibilities to performance tune more with indexes, but management says that we cannot purge the historic data. What to do?
Enter the magic of Service Broker!
With Service Broker it gives you the ability to architect near real-time solutions to archive production data to a repository database, or to a data warehouse, allowing you to purge older data from your critical database and keep performance at its peak.
For resource contention scenarios you can, without redesigning your database architecture, offload non-critical updates to run asynchronously. Service Broker provides the means to send the necessary data in messages to a separate process, which can run the updates as when resources are available.
In this full day of training we will:

Look at real-time solutions for archiving production data
See how you can reduce resource contention by offloading non-critical updates
Configure Service Broker for high availability using Availability Groups
Using Microsoft's External Activator service to automatically run .NET programs when Service Broker messages are sent.
Are you ready to open up your eyes for the magic of Service Broker? Come and join me on Thursday 29th August in Oslo.
---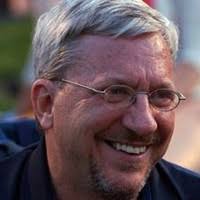 Speaker
Allen is a Data Platform Consultant. He's been both a developer and an administrator so understands both perspectives towards database technology, and loves sharing his experiences and helping people learn how to use SQL Server. Allen has spent over 40 years in IT and has been using SQL Server since 1992 and is certified MCITP in SQL Server and MCT. Allen has been awarded Microsoft's MVP Award for the last twelve years, and was a PASS Director from 2016 - 2018.
---
Additional information
Lunch, snacks is included. Registration for the free SQLSaturday event on August 31st must be done through the SQLSaturday #854 Oslo website.