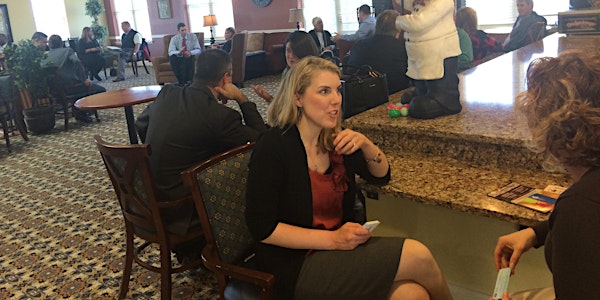 Speed Networking
When and where
Location
The Birches at Newtown 70 Durham Road Newtown, PA 18940
Description
Inspired by speed-dating, SPEED Networking is a new and fresh way to build your business contacts in a time efficient manner. Structured and fast paced, SPEED Networking allows participants to interact with other professionals one-on-one for a set period of time. Participants walk away with more new contacts in one session than some make in months.

How It Works
With all participants seated, the SPEED Networking sessions begin. During the fast paced sessions, participants will be given two minutes to introduce themselves and their businesses one-on-one across the table. When the bell rings, each participant shifts down one seat and begins again with a new potential contact. No uncomfortable introductions. No glancing at your phone and wishing you were talking with someone else. No awkward silences. Your only focus will be on making new contacts and expanding your networking circle.
Be prepared to describe who you are and what you do in a few clear sentences and bring lots of business cards, brochures and marketing materials.
When the individual sessions are over, there is plenty of time to continue some of the conversations you started over refreshments.
Free to members and just $20 for non-members, which we credit towards your dues when you join. It's time you expand your circle. Let us help.
Visit the Bucks County Business Association: www.buckscountyba.org.