Spectrum Scale User Group Singapore March 2018

Monday, March 26, 2018 from 8:30 AM to 6:00 PM (Singapore Standard Time Singapore Time)
Event Details
General Information
The inaugural Spectrum Scale Usergroup Singapore will feature a number of Spectrum Scale (GPFS) experts presenting on a wide variety of topics on Spectrum Scale.
This event hopes to provide you with the opportunity to hear the latest Spectrum Scale updates from the filesystem and storage experts as well as hear from other users and technical experts on their experiences and uses of Spectrum Scale. 
You need to register for tickets with an organisational or company email, not your personal/private email address, as this event is for professionals working in the storage area or with GPFS/Spectrum Scale.
If you have questions to ask, you can email the organiser or prepare them for the day and the open session in the morning.
Tickets are available, the agenda is being finalised.
This event is expected to have cocktails immediately afterwards the event on Monday.

Speakers - you only need a speakers ticket and a Monday night cocktails event ticket, you don't need to pick up a General/Technical Session ticket as well.
This event is a http://spectrumscale.org/ event in Singapore.
Whilst the user group is open to all Spectrum Scale users, please note that the user group is a forum for technical discussion and is not a sales opportunity. 
Primary Sponsors;
The Pawsey Supercomputing Centre 

Supported by;

Location  - Virgo 2 Function Room Level 1 Resorts World Convention Centre: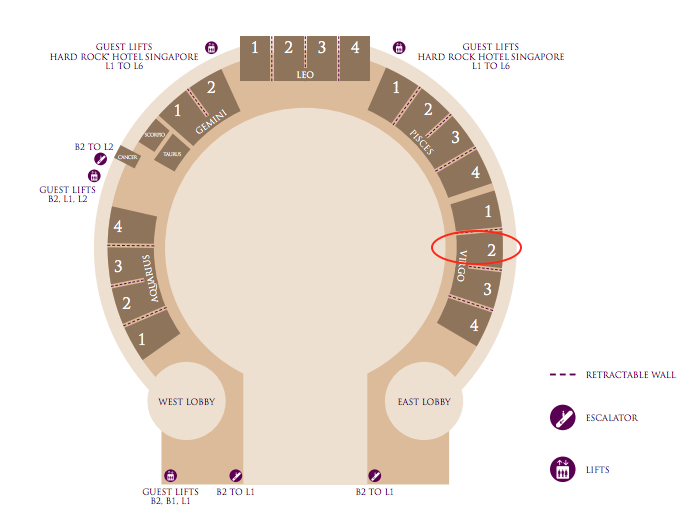 What is on when - Monday 26th March 2018:
-----
Agenda:
The draft agenda currently looks like this (it is subject to change and reordering of timings depending on availability of speakers etc):
08:30 Sign-in and coffee.
09:00 Introduction and meeting kick off by Chris Schlipalius, #IBMChampion and Team Lead, The Pawsey Supercomputing Centre, Perth)
09:05 ESS in CORAL Project Update - Sven Oehme, Chief Research Strategist, IBM Research
09:40 Securing your data with Spectrum Scale - Christopher D. Maestas - IBM Senior HPC/SDS Architecture
10:05   Maximising Performance  - the NeSI Experience, Jose Higino, National Institute of Water and Atmospheric Research
10:30-11:00  Morning Tea 
11:00 Hortonworks HDP with IBM Spectrum Scale - Par Hettinga and Edwin (Chih Feng Ku) 
1. Introductions and the Hortonworks IBM Partnership overview - Edwin and Par ( 5 mins)
2. Introduction to Hortonworks, WIN story in detail Persol Career Japan, Reference architecture, WHY Hortonworks and Scale WON and competitive landscape - Edwin ( 20 mins )
3. Spectrum Scale features and functions that optimize Hortonworks and BigData Analytics environments plus performance proof points - Par (15 mins)
4. Q & A - Edwin and Par (5 mins)
12:00 Conductor With Spark on Spectrum Scale - Proof of Concept@Pawsey - Chris Schlipalius - #IBMChampion, The Pawsey Supercomputing Centre, Perth, Australia. 
12:30-13:30 Lunch
13:30 Genomics Deployments: Getting it Right with Software Defined InfrastructureScience Solution - J D Zeeman, WW ESS/Spectrum Scale offering Executive
14:00 Auto-driven & Spectrum Scale - Frank Kraemer, IBM Senior HPC/SDS Architect
14:30 Spectrum Scale cluster management and problem determination - Guang Lei Li, Spectrum Scale Technical Support Leader.
15:00   Spectrum Scale & ESS Roadmap - 5.0 and beyond - Sven Oehme, Chief Research Strategist, IBM Research (Not NDA, general direction topic)
16:00-16:30pm Afternoon tea
16:30 Site Reports;
Unified Data Platform for all-in-place data analytics and deep learning - Wei Gong, Senior Specrtum Scale Developer, IBM
- All attending should be ready to report on new work please, we will invite you to speak "off the cuff" so to speak.
17:00 Technical Q&A Panel Session, discussion with the attending technical experts (please give your questions to Chris on the day when you arrive, or email them through or write them down on your table and give them to Chris before lunch). This is a great opportunity to ask your questions of some on the best minds in Spectrum Scale.
17:45 Wrap up - proposals for new talks topics, feedback, followup, mention of the next Spectrum meeting proposed for 2018.
18:00 (or earlier if all is covered) Close. Then Cocktails provided by sponsor
18:00 Cocktails provided within a few minutes walk  - details TBA
--------------------------------------
The full program of technical speakers and subjects is closed. But if you would still like to present, please email the organiser Chris.
Please add your requested questions to be covered by the technical experts either via the channel https://ibmau-spectrumscale.slack.com/messages/general/details/ or email the organiser.
Other FAQs
Who's running the event?
Chris Schlipalius (IBM Champion) at The Pawsey Supercomputing Centre is the primary contact.
NSCC are working together with the primary contact, as is IBM.
You can also email: gpfsugaus@gmail.com
Is this an IBM-run event?
No. The Spectrum Scale user group is not part of IBM, we are a community of users, ISVs, VARs and have a number of IBM staff as members of the group. To enable us to bring developers from IBM to speak, we work closely with IBM to run user group events.
What's the focus of the event?
It's to start the techncial briefings of the usergroup (UG) in Singapore, and to provide a technical forum of discussion for those working with Spectrum Scale(GPFS) and storage in Singapore and is the Asia-Pacific region.
I have an idea for a talk, how can I get a slot?
Contact Chris Schlipalius gpfsugaus@gmail.com or at my Pawsey Supercomputing Centre email address (please Google the Pawsey staff contacts list).
How do I join the group?
The group is free to join, please visit www.spectrumscale.org/join for details of the group and how to join the mailing list.
There are no tickets left, can I still attend?
We are limited by the space available to us at the meeting room.
We will be running a wait-list, however if you do not have a ticket by event day, we are unlikely to be able to accommodate you.
Preference for seating places is given to end-users of Spectrum Scale. 
Will there be lunch and morning and afternoon tea/coffee?
Yes
Will there be other events on?
Yes, SCA18 will be starting on Tuesday.
Is my registration/ticket transferrable?
Yes, let us know who will be attending instead of you, via email to gpfsugaus@gmail.com .
Can I update my registration information?
Yes, please email the organiser gpfsugaus@gmail.com
Do I have to bring my printed ticket to the event?
Yes please.
Please add your organisational email, not your personal/private email address as this event is for professionals working in the storage area or with GPFS/Spectrum Scale.
If you can, bring your own name badge with you to help save on printing, but if you are doing so please let the organiser know via email.
The name on the registration/ticket doesn't match the attendee. Is that okay?
No.
I can no longer attend, what should I do?
Please cancel your ticket in Eventbrite.
 Will I need to have an upto-date IBM NDA signed?
Yes IBM have an NDA form to complete (see link above in the agenda) and these will also be emailed out to all soon.
Will there be opportunities to network, and to participate in Q and A sessions?
Yes we have an event on Monday immediately after - cocktails.
Please note: You must have another ticket for the Usergroup session in order to be eligibile for the Monday night cocktails. If you don't have a usergroup ticket, unfortunately we will need to cancel your dinner ticket and place it back in the pool for event attendees (those attending on a Speakers ticket or just a General Admission ticket).
Finally....
Please do email the organisers if you wish to have an agenda item added, or if you wish to present, or you would like a specific topic covered by a presenter or in the Q&A session in the afternoon.
If you are still wishing to present, we welcome you warmly!
Speaking slots can be made available, just register for a Speakers ticket and email the organisers to confirm your topic and reserved speaking time.
--------------------------------------------------------------
When & Where

Resorts World Sentosa
8 Sentosa Gateway
Sentosa Island
Singapore, 098269
Singapore

Monday, March 26, 2018 from 8:30 AM to 6:00 PM (Singapore Standard Time Singapore Time)
Add to my calendar
Organizer
Team Lead - Data Storage Infrastructure - The Pawsey Supercomputing Centre, Perth, WA
gpfsugaus@gmail.com