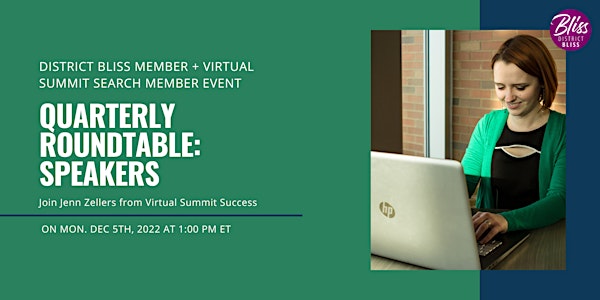 Speaker Roundtable Training + Deep Dive (Members-Only)
Get more invites to speak when you nail down your presentation title!
About this event
Join us for this quarter's Speaker Roundtable to discuss some simple ways to hone in on your perfect presentation title.
Ask away, too - this is your chance to get your questions answered so you can get invited to speak more and increase your collaboration opportunities!
Speaker Roundtable discussions will be led/moderated by Jenn Zellers from Virtual Summit Success.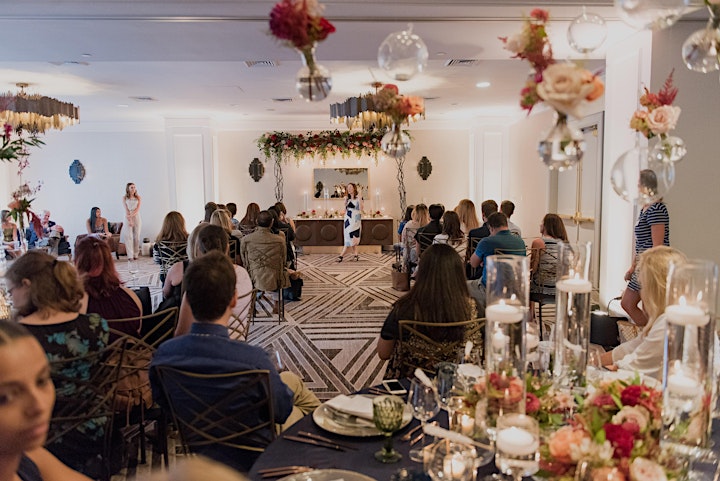 This is a District Bliss Members-only + Virtual Summit Search Members-only event.
Ready to join District Bliss? Click here.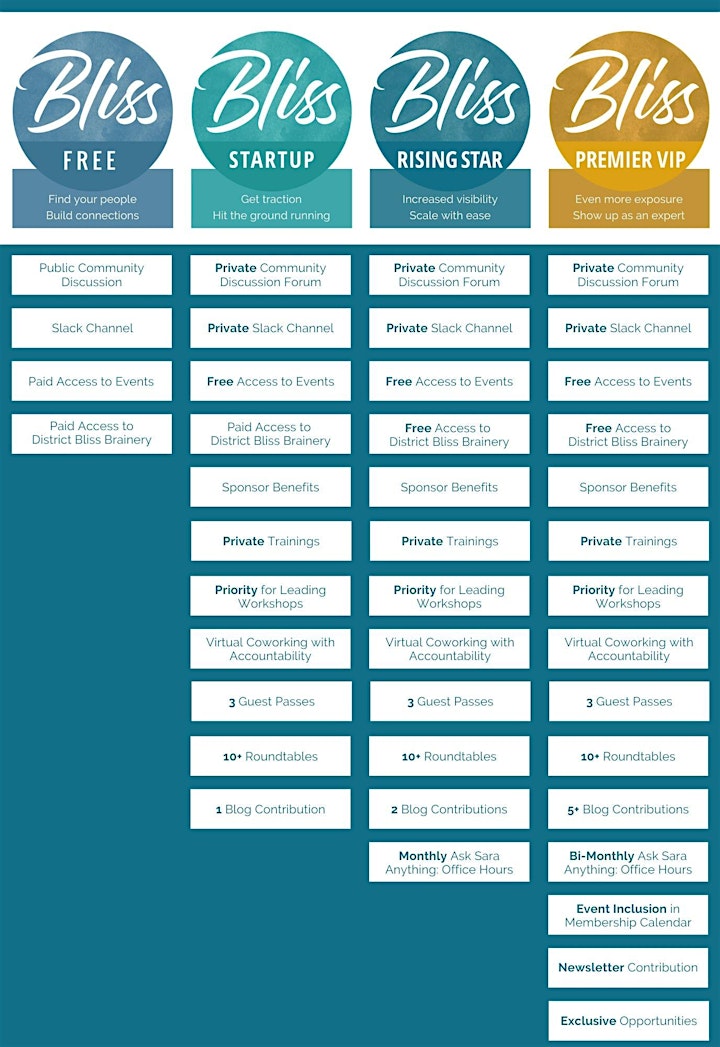 Why not get access to all of the District Bliss events?!
District Bliss is a community of introverted and extroverted entrepreneurs who want to expand our networks, build our businesses with ease, and just find our people!
We host networking socials and workshops with invaluable resources to get you on the road to success.
increased visibility
access to our experts
collaborative business-building roundtable discussions
participate in an actively engaged, supportive community
enroll in the District Bliss Brainery
... and so.much.more!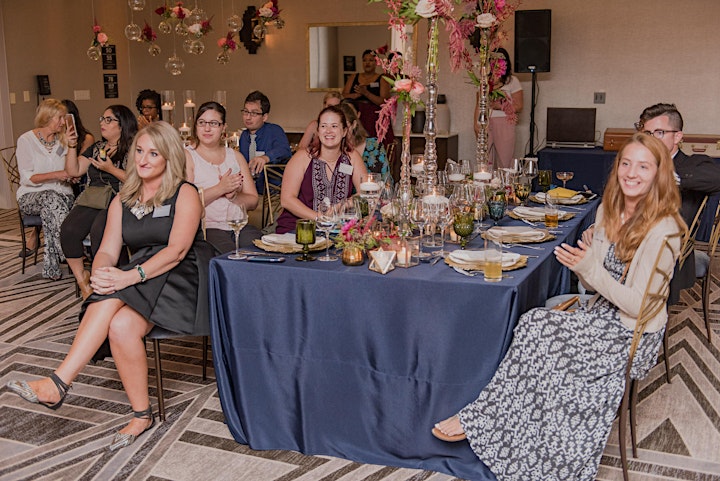 "After ONE event, I booked three new clients and have continued to book new clients at each subsequent event!
Because District Bliss makes the events so warm, engaging and welcoming, that awkward networking ice is broken right away and business owners can immediately connect with perfect-match, top paying, high integrity, fun customers. You won't find this at other events. With the top-tier sponsoring opportunity, we are truly thrilled and have found a comfortable, monetizing networking hub — couldn't be happier!"
— Melissa McFarlane, CEO of Creative Successful Entrepreneurs