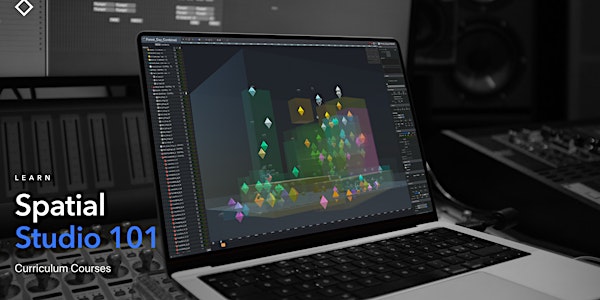 Spatial Studio 101 | Learn to Design 3D Audio
Spatial Studio 101 a foundational curriculum that teaches creators the core principles of designing 3D audio in Spatial Studio.
About this event
Spatial Studio 101 is Spatial's foundational curriculum that offers Creators a course that teaches core principles of Spatial Studio, the real time editing environment for designing immersive sonic experiences.
Whether you're new to Spatial Studio or looking to expand your skills, learn how to design and compose audio scenes for any project.
Spatial liberates sound design from linear and channel-based audio, allowing people to do things with immersive sound that have never been done before. Running on Macs and iPhones, Spatial can be more easily and affordably deployed than existing audio solutions.
Creators can fine-tune object position, size, motion and behaviors on a 3D canvas, while listening to real-time preview. Scaling controls and adaptive physics for position, speed and distance give designers the confidence the scene will be incredible in any space.
Sign-up to learn more about Spatial Studio 101 and available courses taught by leading Spatial Creators.