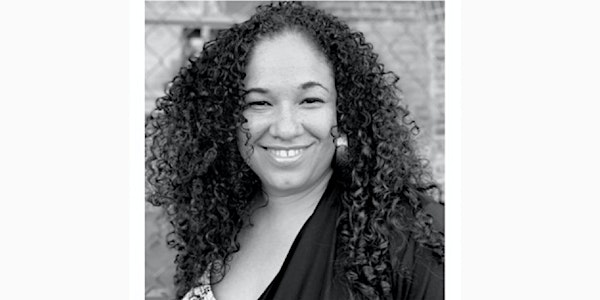 SPARK with Kamal Sinclair :: On Imagining New Futures
A conversation with Executive System Co-Leader of the Guild of Future Architects, Kamal Sinclair on imagining a new future.
About this event
This is a virtual event that will take place via Crowdcast. Once you register on Eventbrite, you will receive a link to join the Crowdcast.
Kamal Sinclair is making the world more beautiful as the Executive System Co-Leader of the Guild of Future Architects. At its core, future architecture is a values-based, collaborative approach to actualizing systemic change. Join us for a conversation with Kamal on how we can get to work building the world we want to live in. We will discuss the art and practice of future architecture and the potential for transformational impact to advance justice, inclusion and shared prosperity.
About our speaker:
Kamal Sinclair, the Executive Director of the Guild of Future Architects and artist at Sinclair Futures. She served as an External Advisor to the MacArthur Foundation's Journalism & Media Program, a Creative Advisor to For Freedoms, a member of Sharon Chang's Family Office (Dream Office of Imaginary Friends) and as an advisory board member of MIT's Center for Advanced Virtuality, Starfish Incubator, and Eyebeam.
Previously, she was the Director of Sundance Institute's New Frontier Labs Program, which supports artists working at the convergence of film, art, media and technology. During that period, she consulted for the Ford Foundation's JustFilms program on a research project aimed at furthering equality in emerging media, which resulted in "Making a New Reality."
Sinclair got her start in emerging media as an artist and producer on Question Bridge: Black Males.
This event is co-sponsored by Barnard's Design Center.
About SPARK:
SPARK is a series of provocations and conversations designed to ignite your thinking about change and how it happens. Through interviews, book talks, field trips, film screenings, and more, you'll get to know the women and nonbinary people leading change in a wide range of areas, and learn more about the hard, but important, work of building a better future. SPARK is open to all members of the Barnard community, including faculty, staff, alumnae, and friends of the college.
Funding for SPARK is provided by The Harnisch Foundation.

This event is presented by:


Excited about this event? Then you'll likely enjoy Abolition & _____, a fantastic series put on by our colleagues across campus. "Abolition is about presence, not absence. It's about building life-affirming institutions." -- Ruth Wilson Gilmore. What life-affirming institutions will we build?
Barnard College provides reasonable accommodations for individuals with disabilities. If you need individual disability-related accommodations for this event in order to be able to attend, we encourage you to inform us in advance in order for us to accommodate you. Possible accommodations can include real-time captioning, ASL interpretation, Braille handouts, wheelchair accessibility and more. Specific individual requests can be made via our department's email: athenacenter@barnard.edu or by filling out the Event Accessibility Request Form.