Description
As a national conversation about reparations takes root, BHS and the Social Science Research Council gather a panel of experts to unpack the notion of reparations broadly, examine various forms that reparations might take, and look at one concrete example happening today. In 1838, Georgetown University sold 272 enslaved people 'down river' to secure its financial health. What is owed to their descendants, and how has Georgetown made amends? Join New York Times contributing writer Rachel Swarns for a conversation with Adam Rothman, Georgetown University professor of history and principal curator of the Georgetown Slavery Archive; Mélisande Short-Colomb, student activist and descendant of the GU272; and Katherine Franke, author of Repair: Redeeming the Promise of Abolition and Sulzbacher Professor of Law, Gender, and Sexuality Studies at Columbia University.
If the ticket price for this program prohibits you from attending, please reach out to us at brooklynhistory@brooklynhistory.org.
This program is presented in partnership with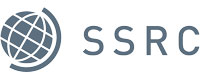 ---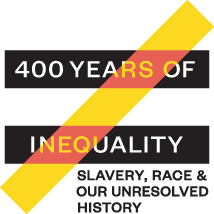 This program is presented as part of Brooklyn Historical Society's 400 Years of Inequality: Slavery, Race, and Our Unresolved History initiative, an immersive series of of reflection, analysis, and discussion commemorating our nation's unresolved history of slavery.
Thanks to our funders: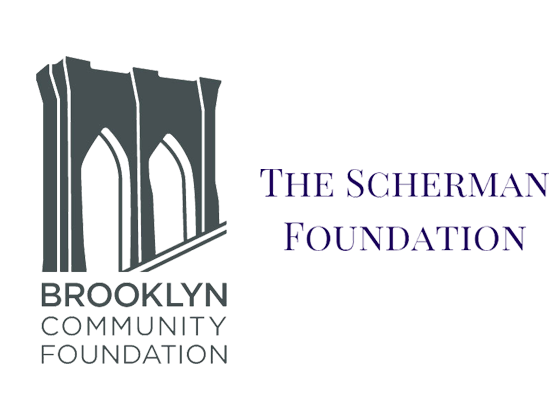 This series is made possible through the generous support of Joanne Witty and Eugene Keilin, Sylvia and Byron Lewis, Margaret Seiler and Hovey Brock, Alexandra Bowie and Daniel Richman, the Brooklyn Community Foundation, The Scherman Foundation, the Robert Wood Johnson Foundation President's Grant Fund of the Princeton Area Community Foundation, and donors to BHS's Race and History Fund.
Thanks to our programming partners: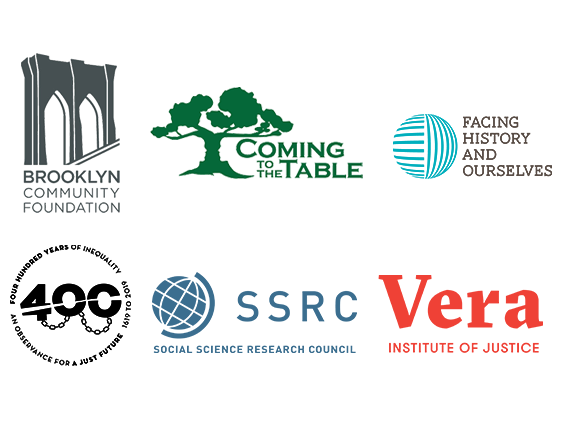 BHS is proud to partner with the Brooklyn Community Foundation, Coming to the Table, Facing History and Ourselves, the New School's 400 Years of Inequality initiative, the Social Science Research Council, and the Vera Institute of Justice.
For questions about this event or other inquiries, contact our Visitor Services desk at 718-222-4111, ext. 250.
Sowing Resolution: The Case for Reparations in Action
Wed, October 2
Doors: 6:30 pm
Event: 7:00 pm
$15 General Admission / $10 for Members

BHS Members: Members receive up to 2 discounted tickets! To attend this event at the discounted rate, click "Enter Promotional Code" and type in the code you received by e-mail. Forgot the code? Call the front desk at 718-222-4111.
REFUND POLICY: Brooklyn Historical Society requires 24 hours notice before the date of the event to refund a ticket. No refunds are provided after that point. No refunds are provided on the day of the event and all subsequent days.
Thank you to our program funders:



Brooklyn Historical Society public programs are made possible by the New York State Council of the Arts with the support of Governor Andrew Cuomo and the New York State Legislature; and, in part, by public funds from the New York Department of Cultural Affairs in partnership with the City Council.




Organizer of Sowing Resolution: The Case for Reparations in Action
Founded in 1863, Brooklyn Historical Society (BHS) functions as a library, museum, and urban education center dedicated to the people of Brooklyn, providing opportunities for civic dialogue and thoughtful engagement. 
Phone: 718.222.4111, ext. 250