Description
This November 29th join the Soundwave Board of Directors for a special season celebration and fundraiser to support Soundwave ((8)) Infrastructure. Hear about our new season and our work supporting innovative and emerging artists and ideas. Featuring a special performance by Soundwave artist Surabhi Saraf and an eclectic DJ set by artist Sebastian Alvarez.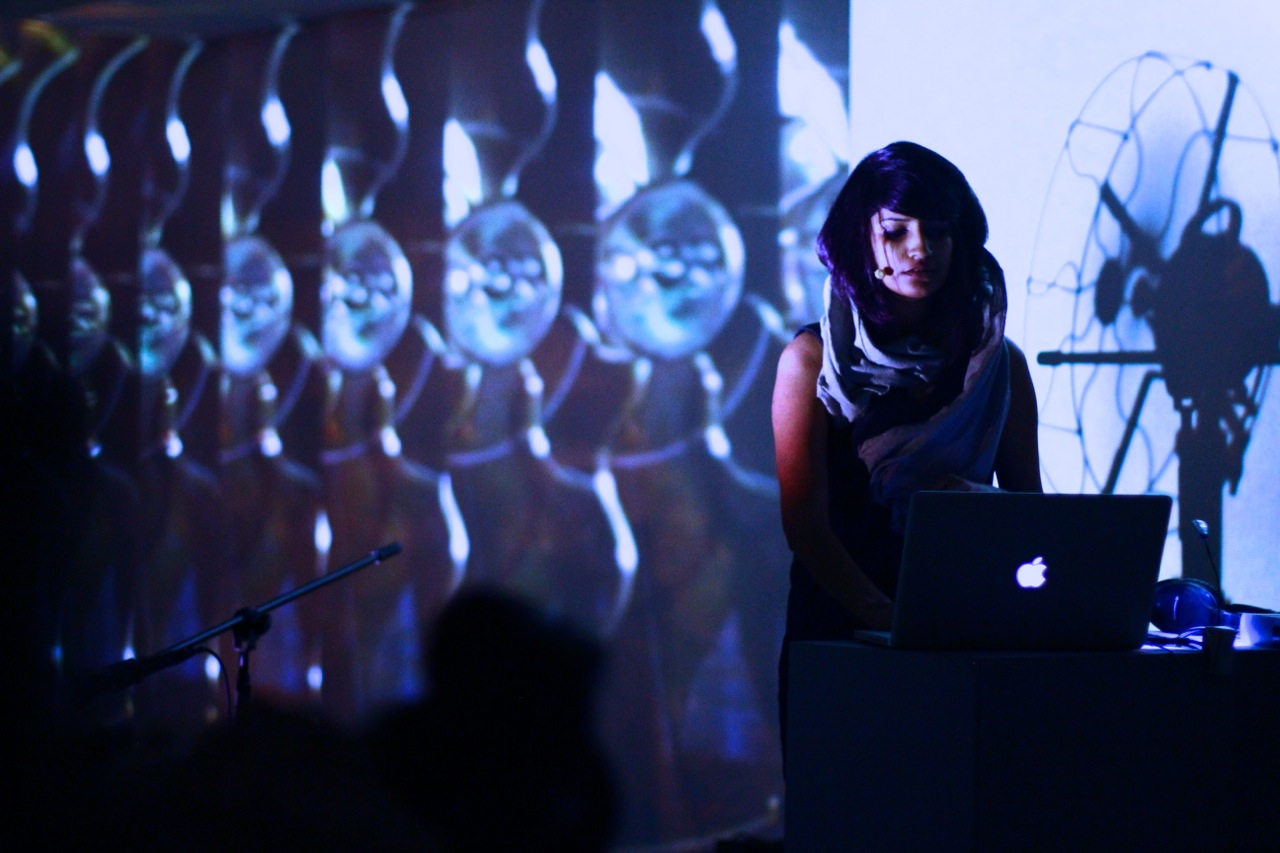 Soundwave is a biennial festival of contemporary works produced in partnership with established institutions and alternative venues in the San Francisco Bay Area. Featuring cutting edge, often technologically influenced works by artists responding to the theme of "Infrastructure," Soundwave ((8)) will include collaborations with organizations such as the Contemporary Jewish Museum, California Academy of Sciences, The Lab, the San Francisco Zen Center, Dolby Laboratories, Gray Area Foundation for the Arts, SPUR, and others.
Through Soundwave ((8)) Infrastructure, we are providing a platform for artists to explore globalized networks of physical and abstract spaces, supply chains, data and information networks, energy creation and distribution, and the very foundations of our cities. They will consider the ubiquitous presence of infrastructure on our daily lives, reflecting on urgent questions surrounding our evolving relationships with technology, each other, and the sustainability of the ecosystems we inhabit.
Surabhi Saraf is a media artist, composer, and performer based in San Francisco. Surabhi has performed solo at Thessaloniki Contemporary Art Biennial, Greece, Currents International New Media Festival, Santa Fe, San Francisco Electronic Music Festival, SF and Max Mueller Bhavan Goethe Institut, Mumbai & New Delhi among others. Her collaborative work has been performed at NETMAGE 10 International Live Media Festival, Bologna, Soundwave Biennial ((5)), Yerba Buena Center for the Arts and Asian Art Museum in San Francisco.
Sebastian Alvarez is an interdisciplinary artist whose practice addresses the failures and interrelations between non-human systems and built environments. Currently, his major projects include participating in a performance collective at San Quentin State Prison in collaboration with incarcerated artists, and producing a sci-fi documentary about the imaginative and material processes of building utopian communities in Brazil's capital, Brasilia. Alvarez has presented work at Yerba Buena Center for the Arts; Museum of Contemporary Art, Chicago; Whitney Biennial, NYC; Townhouse Gallery, Egypt; the École Nationale Supérieure d'Art Bourges, France; and Wiener Festwochen, Vienna.