Join us for 3 days of Grateful music and merriment April 15-17, 2022 at the beautiful Yokayo Ranch in Ukiah, California.
About this event
Soul Revival's Grateful Easter Weekend will feature amazing music and family fun you will not want to miss! Bring the little ones on Easter Sunday for an egg hunt, activities and festivities for the entire family. Children 12 and under are free (2 per ticketed adult). Please choose the free kid's pass at check out so we will have a count of how many children to plan for. Food and beverage vendors will be available onsite. Weekend tent camping and limited RV space is also available at the beautiful Yokayo Ranch venue. Each camping pass is good for 1 vehicle and camping space for 4 individuals. There is limited availability. Please contact carison@soulrevivalca.com for RV parking.
Yokayo Ranch is located in the heart of Mendocino County surrounded by the iconic golden rolling hills which are home of the ancient oaks and towering redwoods. The valley floor is filled with organic farms and family run wineries. The property is located on 40 acres, a place of serenity, a place to let loose and gather with your people. To put it simply, Yokayo Ranch is a magical experience. Limited housing is available as well. Email carison@soulrevivalca.com for more information.

The David Nelson Band has been recording and performing around the country since 1994. Their broad musical palette spans the Almost Acoustic style that Nelson played with Jerry Garcia, through roots rock n' roll, and psychedelic country-rock. The DNB perform David's compositions (many co-written with Grateful Dead lyricist Robert Hunter), select covers, and several Grateful Dead classics upon which Nelson appeared on the original album releases. These stylistic elements, combined with plenty of spontaneous free form improvisation, create a sound that is uniquely David Nelson Band. Though the original songs are mostly written by Nelson, the development of all the material is a fully collaborative effort.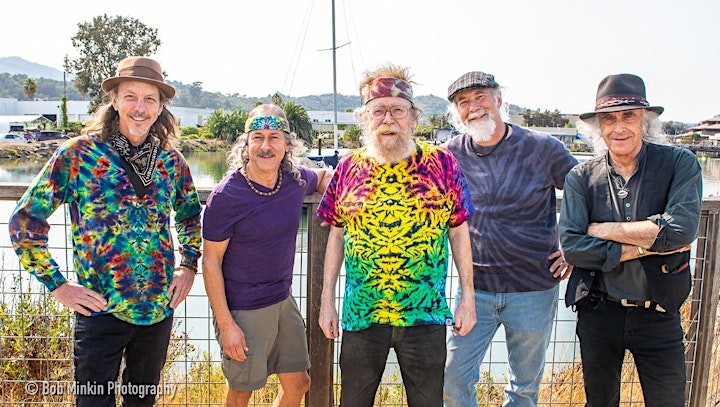 Moonalice is an exuberant Bay Area ten-piece known for delivering a unique brand of psychedelic soul and rock-tinged Americana. With an unparalleled list of collaborations with some of the biggest names in music, the family tree of Moonalice has touched every corner of rock and roll history. Led by vocalist Lester Chambers, who co-founded pioneering '60s psychedelic soul group The Chambers Brothers; guitarist Roger McNamee, who was an advisor to Grateful Dead and U2 and fights against entrenched power in the tech industry; and bassist Pete Sears, a founding member of Jefferson Starship who has played with everyone from Rod Stewart to Jimi Hendrix — their incredible chemistry shines through in their live performances and the recent release of the Chambers Brothers classic, "Time Has Come Today." Moonalice also features esteemed members Barry Sless (lead guitar and pedal steel), Jason Crosby (keyboards), Grammy winner John Molo (drums), along with the next generation of legends including Lester's son Dylan Chambers, and Erika, Rachel, and Chloe Tietjen of acclaimed Americana band the T Sisters. Moonalice has a renegade spirit and an ethos of love, peace, and happiness that permeates everything they do.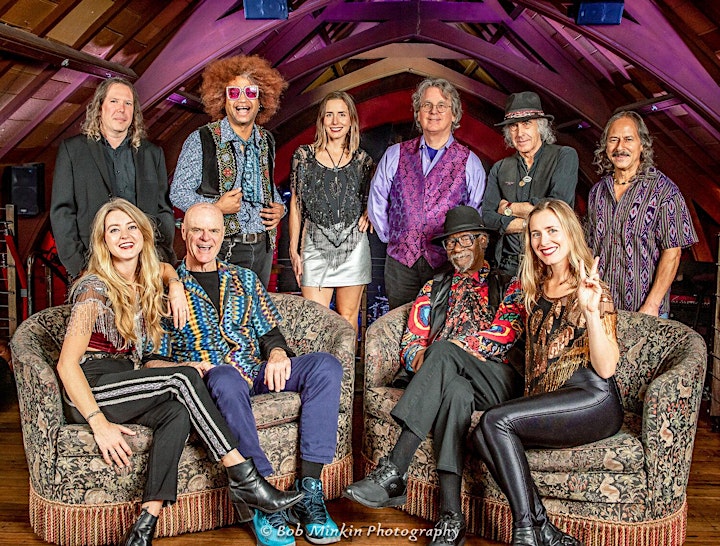 The story of Bloodkin began when 8 year olds Daniel Hutchens and Eric Carter met in West Virginia. Their friendship was initially built on their mutual love of baseball, comic books and rock n roll but by high school, they found themselves spending much of their time building the foundation of Bloodkin in Eric's garage. The duo relocated to Athens, Georgia and over the course of their career has accumulated a catalog of more than five hundred original songs with gripping guitar riffs summoning hard grit blues and raw poetic lyrics that speak to individual passions and universal plight. Their masterful songwriting has influenced Widespread Panic, whose John Bell raved, "Bloodkin has been one of our greatest influences. Danny and Eric's music has a consistent blend of poetry, intestinal fortitude, and song-craftsmanship that I envy."
2021 proved to be a life changing year for the band. In April of 2021 Bloodkin released Black Market Tango, their first studio album in 12 years. A masterful double album of " uncompromising, literate, exhilarating rock n roll," haled Glide Magazine. BMT's release was followed by the passing of founding member, Daniel Hutchens, in May, 2021. The band has persevered through the hardships and is dedicated to continuing the Bloodkin legacy. With different people stepping in to support the music, "friends" is the name of the game.
"Danny and I had started to think of this band like a baseball team. It's a long ass season and not everyone can make every game, but there always seems to be someone to step in and step up. I know it sounds horribly cliche, but lots of folks have told me "this is what Danny would've wanted." And they're probably right."-
Eric Carter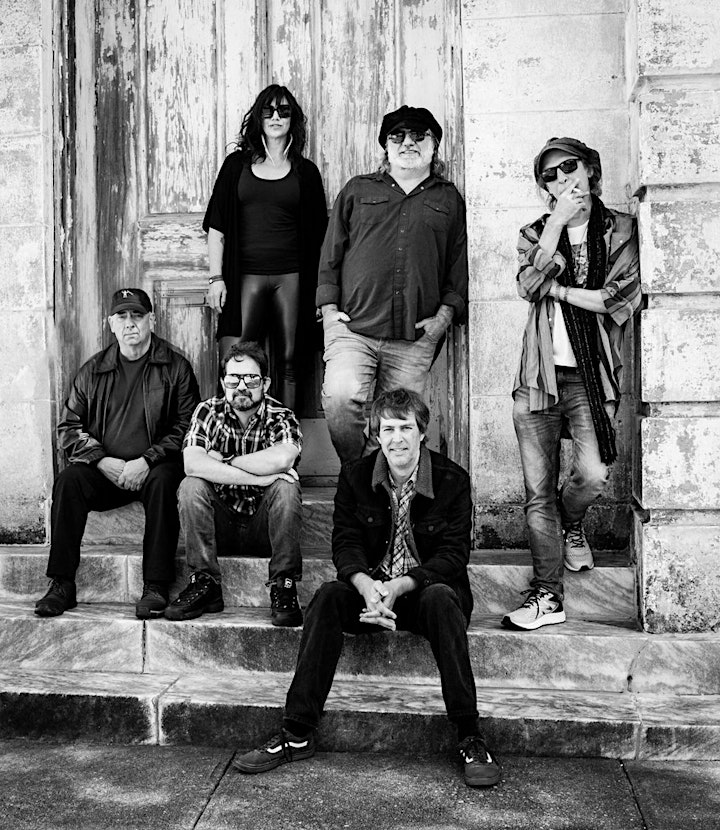 Betsy Franck is a soulful Americana Blues singer, songwriter, guitarist, festival thrower, people connecter. This Virginia native recently settled in the North GA mountains, after spending four years in Nashville TN, and over a decade in Athens, GA., performing and recording 5 studio albums. Franck has shared the stage with a long list of musical favorites from many different genres like Loretta Lynn, Lucinda Williams, and John Popper to St. Paul & the Broken Bones, Bobby Keyes, and Ray Wylie Hubbard. Her last 4 singles were released in the fall, and she is currently preparing to record an LP due out in 2022.