SoPE Charlotte NC: Side Hustles for the Entrepreneurial Physician
Description
Physicians spend a great deal of time learning and honing their trade. There are a lot of opportunities to use that knowledge base to help innovators and entrepreneurs. Learn about the types of opportunities, compensation arrangements, and other considerations related to "side hustles" for medical professionals. All members of the health care and innovation community welcome!
June 5th, 2019 6:00pm-8:30pm
Location:
6100 Fairview Road
Ste 400
Charlotte, NC 28210


Timed Agenda:
6:00pm-7:00pm Registration and Networking
7:00pm-8:00pm Speaker Panel
8:00pm-8:30pm Networking
SPEAKERS
David Pearson, MD. Experienced academic emergency medicine physician, entrepreneur, innovator, and investor, with a demonstrated history of working in the healthcare industry. Skilled in Impact Investing, Nonprofit Organizations, Clinical Research, and Entrepreneurship.

Nathan Hull. Attorney and start-up enthusiast. Mr. Hull has been lecturing on physician employment agreements to Carolina's Medical Center Residents since 2003.
Nisha Mehta, MD. Writer and Keynote Speaker. Founder, Physician Side Gigs.
Michael Sherman, CPA. Financial Planner and Senior Tax Consultant at Sullivan CPA, PA.
EVENT SPONSORS
Kevin Dingle
Registered Representative, Licensed Agent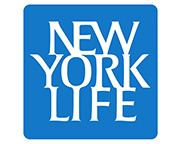 Ashley Taylor
Director of Finance, AOW Technologies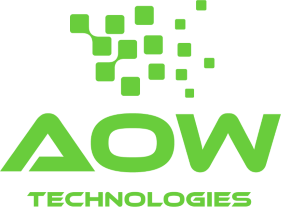 Organizer of SoPE Charlotte NC: Side Hustles for the Entrepreneurial Physician
The Society of Physician Entrepreneurs (SoPE) is a global biomedical and healthcare innovation network with membership open to all healthcare professionals, entrepreneurs and industry stakeholders. SoPE was founded in 2011 by three physicians who shared a common vision - to empower physicians and other professionals to innovate healthcare through entrepreneurship.
SoPE continues to gain momentum with chapters across the United States, Turkey, China and the United Arab Emirates, as well as industry partners who directly support our members' efforts. Members include doctors, nurses, dentists, healthcare entrepreneurs, investors, engineers, academics, IT professionals and industry representatives. What brings them together? Our community members share a common focus - working at the crossroads of innovation and commercialization to make a difference in healthcare.
SoPE provides a platform for members to accelerate and catalyze innovation, as well as a separate supporting 501(c)(3) tax-exempt Foundation for scholarship and philanthropic endeavors to advance healthcare.