Event Information
Refund Policy
Refunds up to 7 days before event
Description
We present intensive 2 day Online course "Geometry GLSL Shaders in TouchDesigner" by Stanislav Glazov.
Course is based on long and intensive expirience of trying to improve complexity and quality of realtime Graphics created in TouchDesigner. Its oriented on intermediate TD users with understanding of the SOP concept and basics of the GLSL coding.
We also offer the discount to our existing videocourses for visitors of the workshop.
After purchasing the tickets you can request the discount code.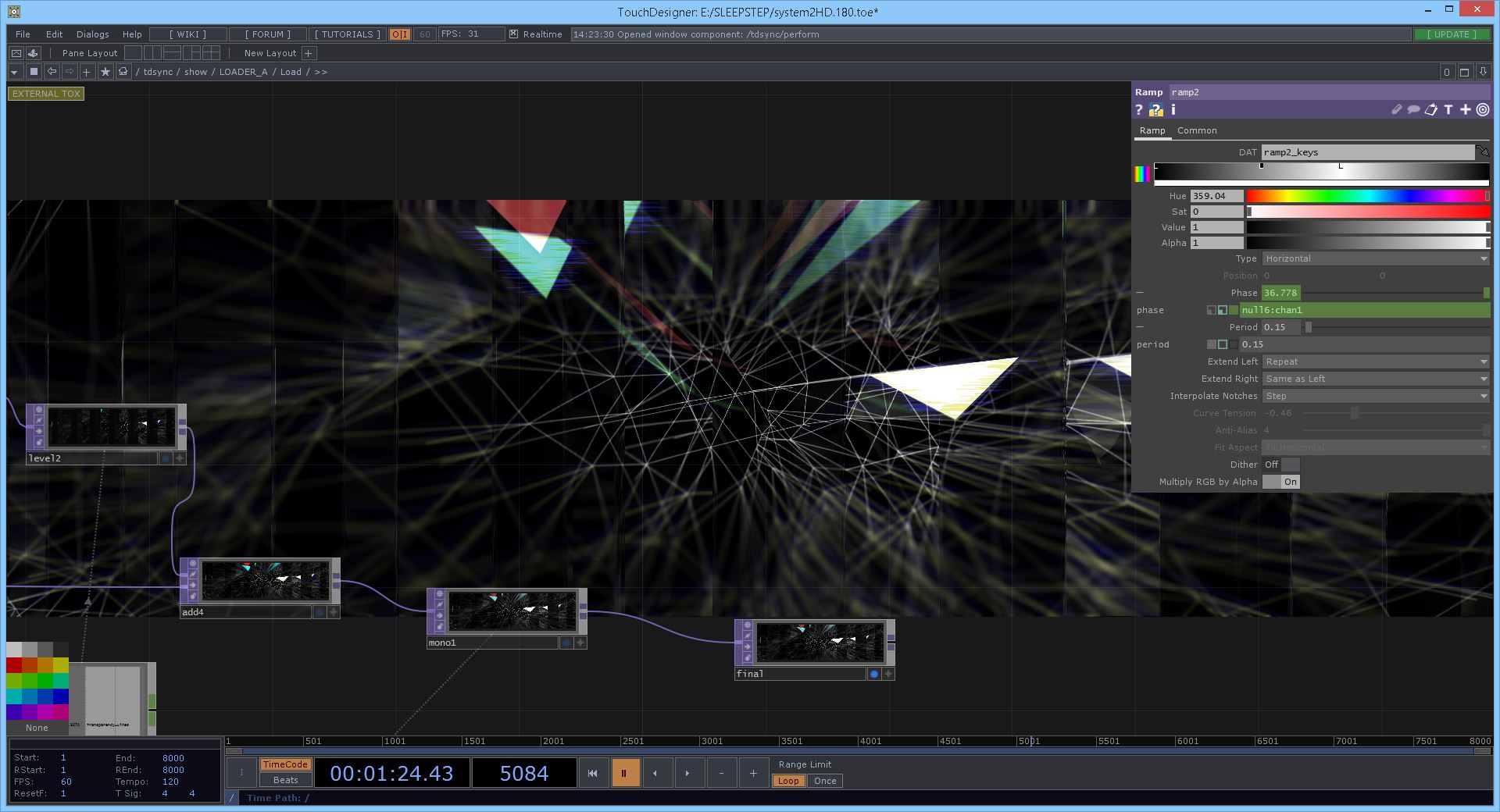 Program:
OpenGL Rendering Pipeline

Changes in GLSL approach in 099 Version

Vertex Shaders

Geometry Shaders

Bypass Shader

Creating Geometry on GPU

Proceduralize your code:

Custom Data Structures and Functions
Practical Examples:
Delete Primitives Shader

Extrude Polygon Shader

Magnet Shader

Polywire Shader

Blending Geometry

Looping Through Geometry: Plexus Shader

Instancing Variable Geometry

Cleaning Point Clouds from Kinect

Particle Trails

Carving and Resampling Curves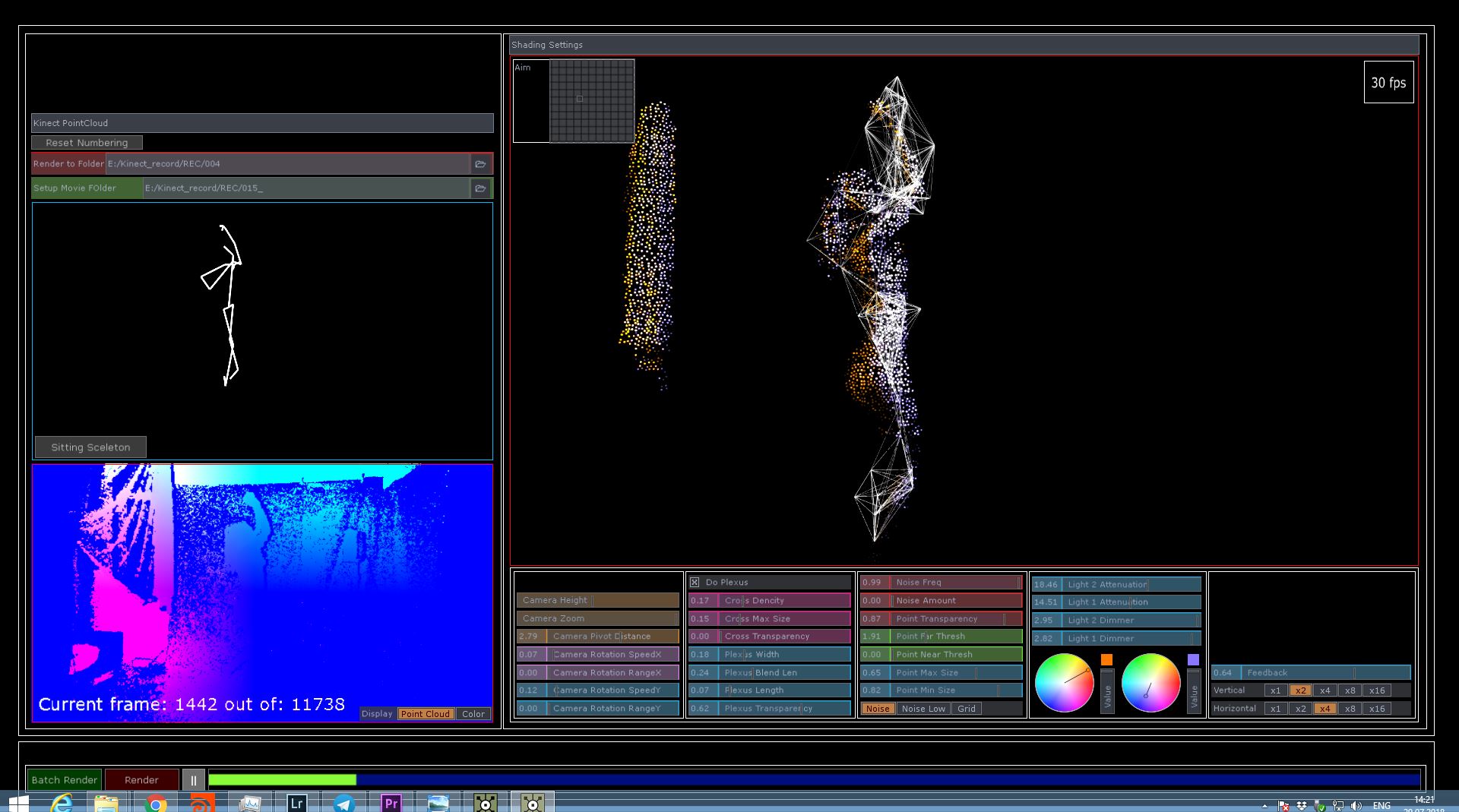 Stanislav Glazov
Musician, visual artist ( Berlin, Germany ) and CEO of Licht.Pfad Studio.
Specialized in generative design solutions, interactive installations and light shows, video mapping, sound design/production, motion graphics and software development. During this 2 years studio done around 60 project mostly for museums, art installation and stage performances for different clubs and venues ( Central House of Arts, Arma17, Monasterio and Space ( Moscow ), Street Art Museum ( Saint Petersburg), Bassiani and 4GB festival ( Tbilisi, Georgia ) as soon as a special projects Antarktic Takt and Dark Hearts of Space created in collaboration with Dasha Rush.
They were presented internationally at Berlin Atonal, Mutek Montreal, Resonance Festival in Tokio, Raster-Noton night in Berghain, Telefonica in Lima (Peru), Unsound Festival in Krakow, at Lowry Theater in Manchester, Barbican London, Ars Electronica Linz.

TouchDesigner
A media platform for visual programming of generative 3D and 2D graphics, video mapping, interactive installations and for creating applications. Our course is designed for a relatively short time to immerse the student in the maximum number of aspects of the platform, to give an idea of sustainable working with 3D graphics, sound processing and synchronization with music programs, and provide skills to create the user interface for their applications. The course is designed for media artists, vj, interested in 3D graphics, and musicians who want to expand their visual performance show.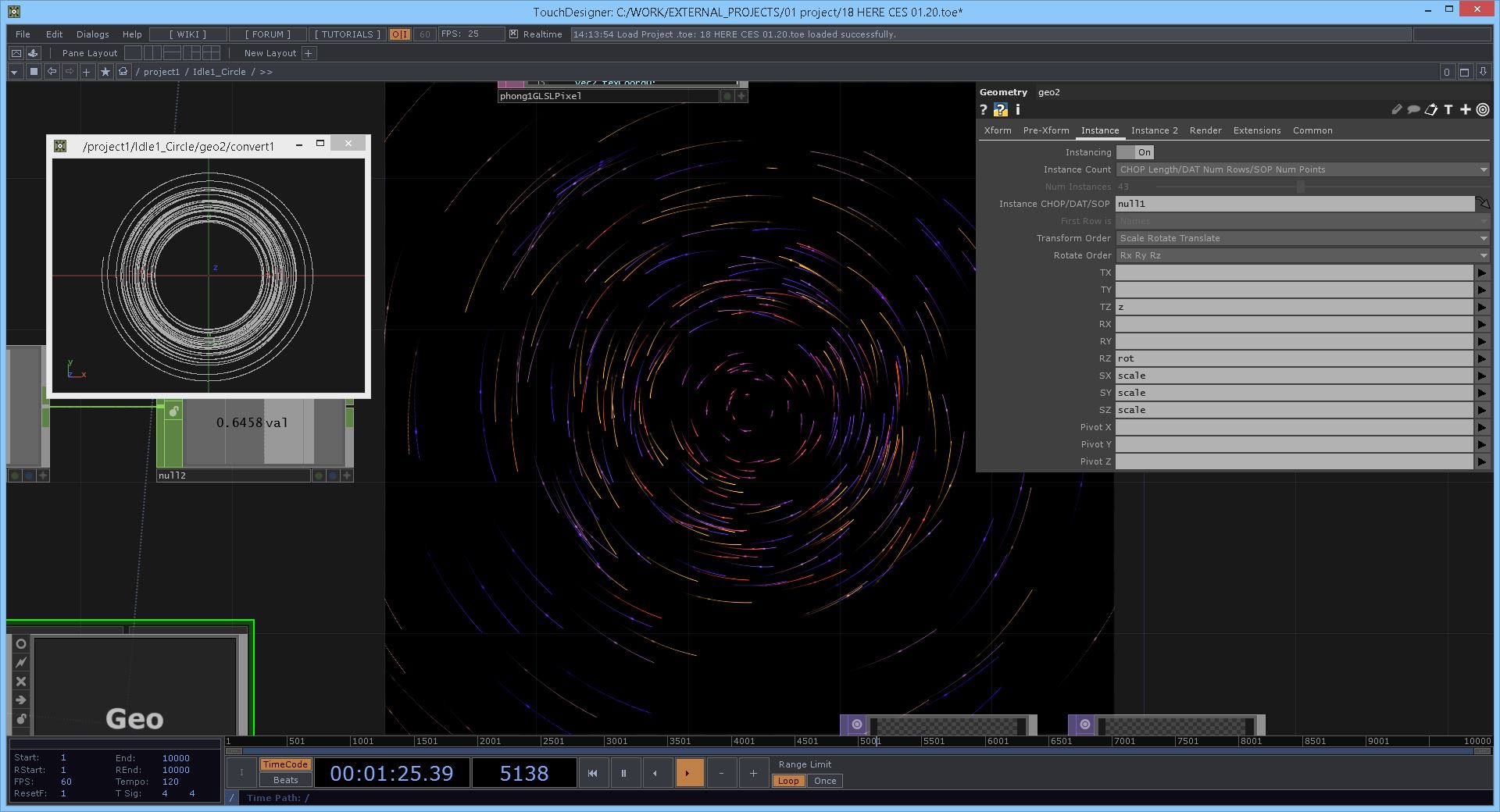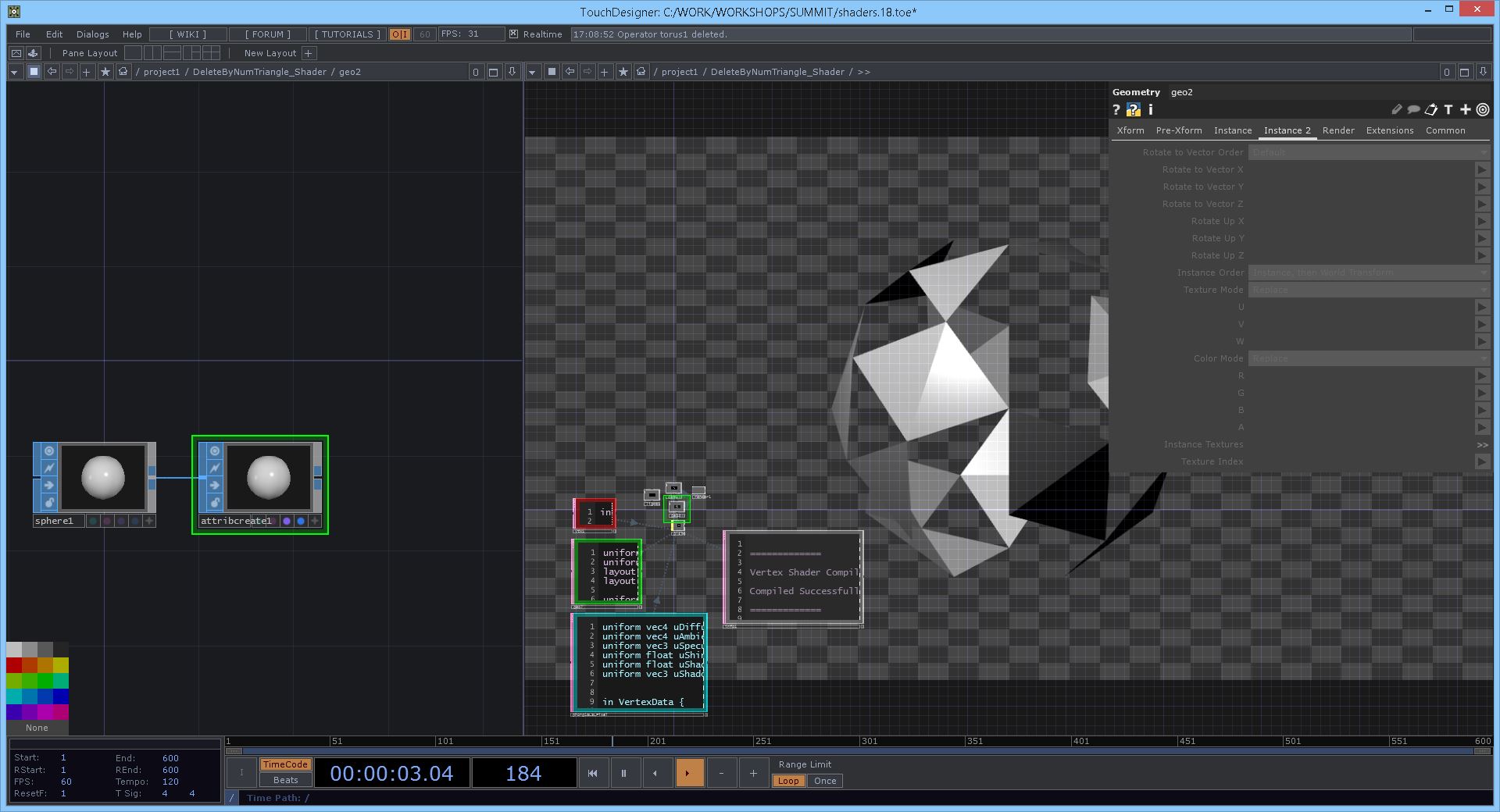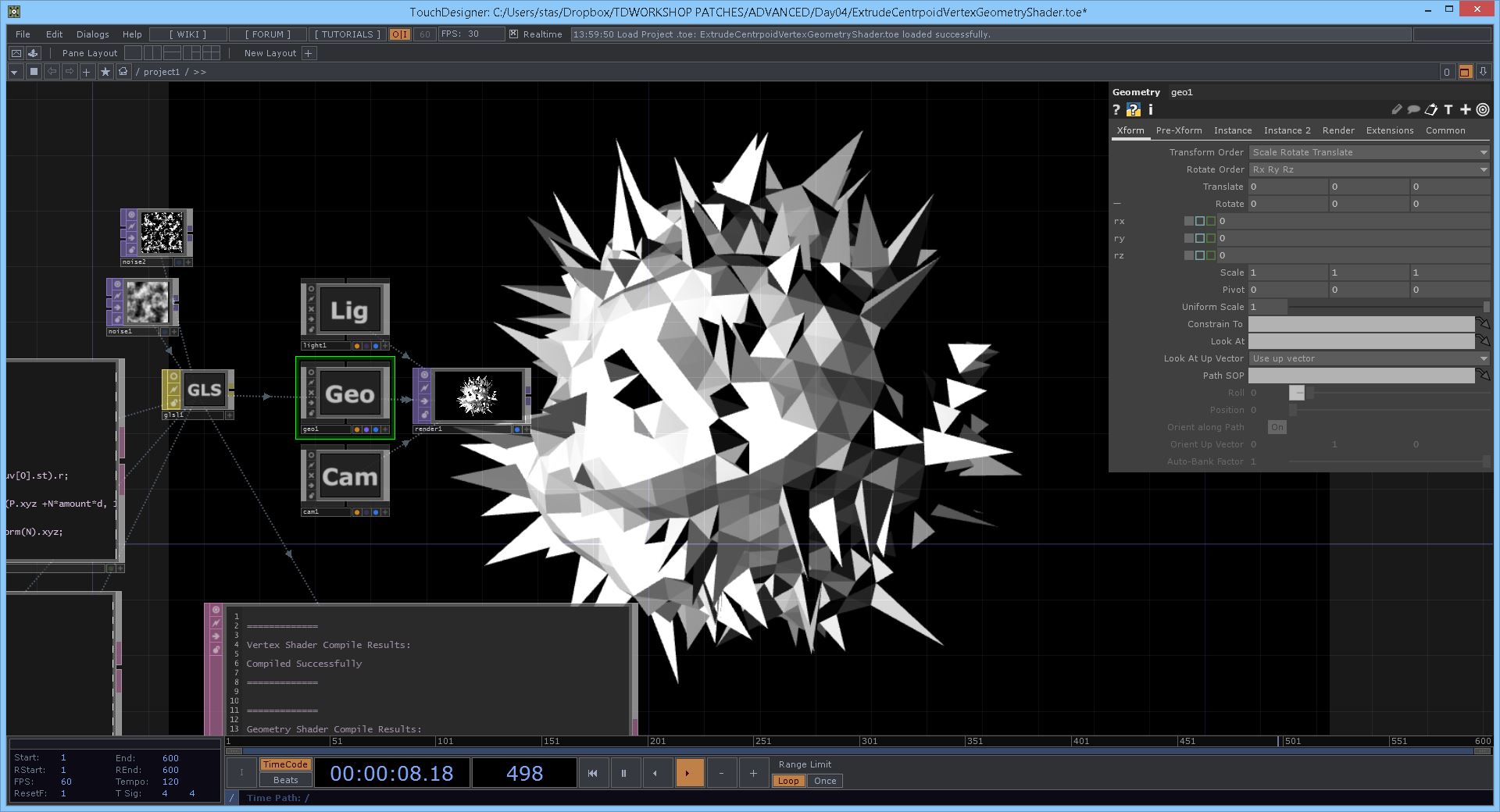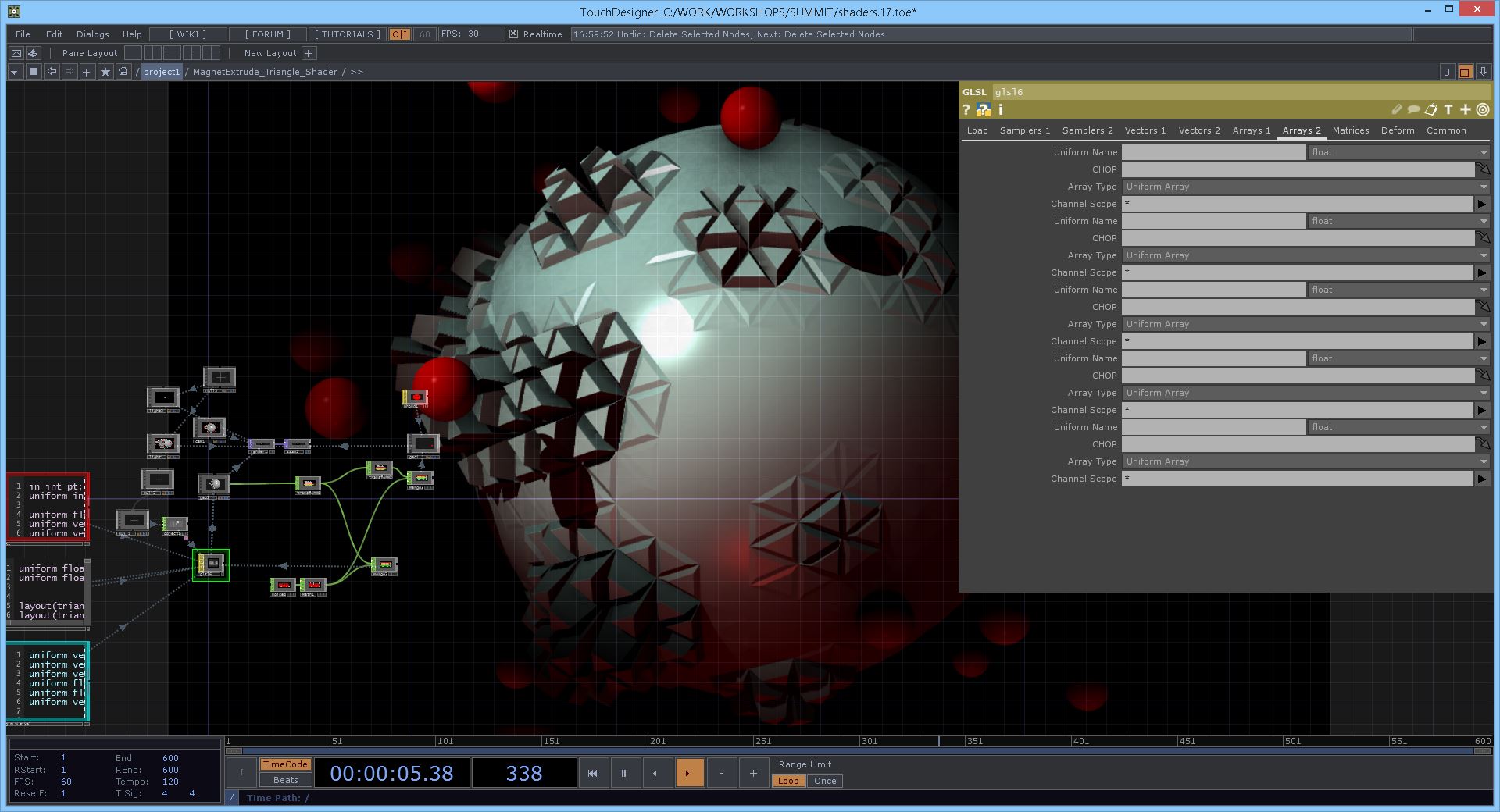 Date and Time
Refund Policy
Refunds up to 7 days before event