Description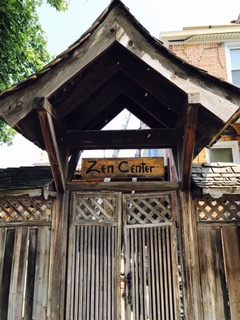 Join us for the first official "Something New" Event. Your ticket purchase provides you with a freshly prepared organic and locally grown vegetarian lunch, a tour of the bulk food store/space and a swag bag! Pink Elephant Products has provided complementary products that will be given to luncheon attendees! (Their products are free of parabens, endocrine disruptors, synthetic fragrance, artificial colors, phthalates, formaldehyde, SLS, propylene glycol, DEA, and... petroleum distillates). You will also receive a copy of my book, Somewhere in the Middle of Love. I'll even sign it for you!
Store items may be purchased with cash or credit after the luncheon. Store items include: organic nuts and grains, snacks, teas, beverages, syrups, books, biodegradable chemical-free household cleaners, aromatherapy oils and more!
There is a charming Peace Garden across the street (on Casmere) that you may also tour after the luncheon.
The entrance is on Mitchell and Casmere. Ring the bell at the wooden side door for entry. There is parking available on Casmere.