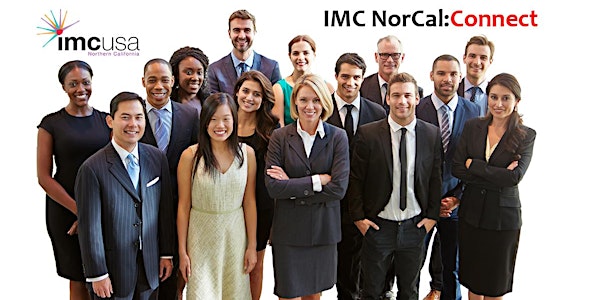 Solving the Paradox of Trust in the New Normal
IMC NorCal Connect: Consultants Learning Together. Hosted by Institute of Management Consultants (IMC USA), Northern California Chapter
About this event
Solving the Paradox of Trust in the New Normal: The secret of going from credibility to cash
Come join us for IMC NorCal's monthly virtual breakfast meeting Tuesday, October 5, where you'll meet fellow consultants and small business CEOs, engage with an expert on the topic of the month, and network with a room full of peers. So grab your morning joe or tea, fire up Zoom, and we'll take care of the rest!
[NOTE: Zoom link will be in your Eventbrite confirmation email, and will also be sent to registered attendees the evening prior to the event]
AGENDA
Networking: 7:15 - 7:30am PDT
Program: 7:30am - 9:00am PDT
Networking: 9:00am – 9:30am PDT
WHAT YOU GET
Socializing and networking: Meet many other brilliant minds!
Back-to-back networking breakout rooms: Introduce yourself and have insightful conversations with your peers.
Ask the Expert: engage with a subject matter expert on a trending topic. Our October featured speaker, Jerry Fletcher, will give us critical tools for building trust in the new almost post pandemic world. See the full description below.
Announcements: Needs, deals, wants, event announcements, your questions.
PROGRAM INFORMATION
Solving the Paradox of Trust in the New Normal: The secret of going from credibility to cash.
What you know is important. Who you know can make a significant difference to your business and profession. But the single most important thing about building and sustaining a business in the long term, is who trusts you.
What is the Paradox of Trust? How does it affect you? Will it require you to change your marketing to get to trust in the New Normal?
Based on 40 years of business development experience from a Master of Consultant Marketing, this presentation will equip you with an in-depth understanding of what is impacting your marketing strategies and provide tactics to better connect with clients.
You'll learn how you can easily harness oxytocin, a brain chemical, to make your company a winner and move your business development skills up a few notches. Plus, Jerry will share the surprising results of his confidential 2020 Consultant Marketing Survey.
This presentation will show you how trust is different today, what to do about it, and the payoff for taking appropriate actions. What you'll learn —
How trust is changing around the world, and ways it impacts you and your business
The power of trust and how oxytocin affects it
The counterintuitive nature of trust
Marketing changes for the New Normal based on Jerry's annual survey
After the session, you'll be able to —
Build your brand strategy with guaranteed impact based on how trust is changing around the world
Improve company performance by understanding the dollar value of the Integrity Dividend
Apply best practices that access brain chemical oxytocin to implement the 8 scientifically proven trust-building behaviors that generate hidden profits
Connect trust to being memorable
As we continue to move through the effects of COVID on our lives, trust is one of the most critical approaches you can focus on for your business today.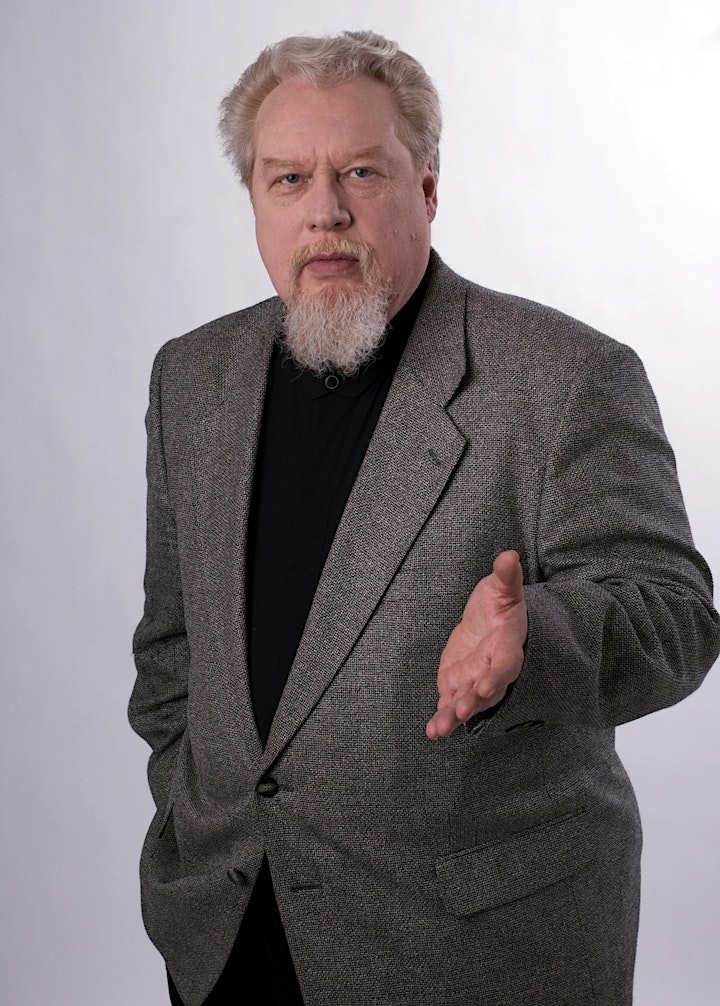 ABOUT OUR PRESENTER
Jerry Fletcher started working in advertising in the mailroom at J Walter Thompson New York advertising agency in what we now know from the TV series as the "Mad Man" era. Years later, the board of his B2B ad agency in Portland, Oregon fired him. That was in 1990. He opened the doors to his consulting practice and never looked back.
Z-axis Marketing, the consulting firm he founded, paid the bills and put his daughter through college and a PhD. As part of his work with startups he was the marketing consultant that took on what was then tech start-up Digimarc in a dirt-floored garage, gave the company its name, and became a millionaire when it went public. Then high tech took a nose-dive.
Jerry took the skills he learned as an agency CEO and new business expert, putting them to work for all kinds of companies that needed business development. He is particularly adept at branding and positioning independent professionals.
Early on he discovered that networking was key to every rainmaker's success and that speaking allowed you to network with more folks more quickly. He began speaking professionally in 1993 as the Networking Ninja and has been paid to speak on three continents. How to Build Your Business By Speaking is his next book.
Today, he guides clients to craft the business development skills it takes to be Memorable, prove Unforgettable, make yourself Indispensable and with the right approach become Legendary. At the heart, it all comes down to Trust.
Clients have come to him from Singapore to Madrid. These days he has ongoing retainer consulting agreements with a handful of elite consultants in the USA and takes on strategic marketing projects for a few select firms. He delivers keynotes up to 15 times a year, virtually more often than on the platform since March 2020.
Jerry says he, "lives south of Portland, Oregon where the sidewalk ends." It is a place called Charbonneau that appears to be a gated community, but has no gates. His condo, as he puts it, is just the right size for a seasoned guy with an office in his home that doubles as a virtual studio.
*************************
The Northern California Chapter (NorCal) is the regional home for members and guests of the Institute of Management Consultants USA (IMC USA).
Our chapter mission is to provide a collaborative network for ethically-grounded consultants to develop professionally and build successful consulting practices.