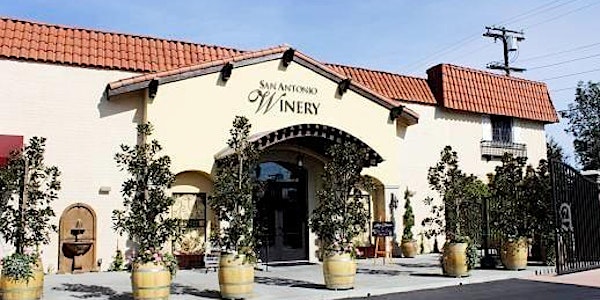 SOLD OUT Wine Tasting and Tour with the Southern California PBK Association
By The Phi Beta Kappa Society
Date and time
Sunday, September 10, 2017 · 1 - 3:30pm PDT
Location
San Antonio Winery 737 Lamar Street Los Angeles, CA 90031
Description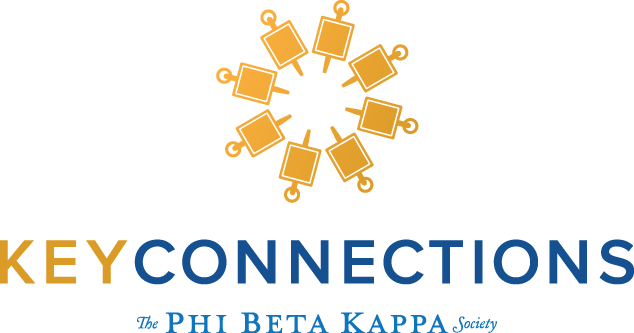 Join the Southern California Alumni Association of Phi Beta Kappa for a tasting and tour at the San Antonio Winery in Los Angeles! The program starts with a welcome and glass of prosecco, followed by a tasting of a white and red varietal. Next, the group will be taken on a tour followed by a tasting of two more varietals. Hot hors d'oeuvres, cheese, and crackers will be provided. Space is limited.
This event will be a great opportunity to connect with new Phi Beta Kappa members in the area and say goodbye to summer. Whether you were recently inducted, or you have been in Phi Beta Kappa for many years, come welcome PBK's newest members to the PBK community in your area. This event is free for Phi Beta Kappa members. Please register by September 1st. We look forward to welcoming our newest members!
About the Southern California Alumni Association of Phi Beta Kappa
On May 11, 1918, fol­low­ing two years of pre­lim­i­nary work by a small group of Phi Beta Kappa mem­bers in the area, the south­ern Cal­i­for­nia alumni association—Alpha Association—was offi­cially launched at a lun­cheon meet­ing in Clare­mont. The mis­sion then was the same as it is today: to sup­port lib­eral edu­ca­tion and life­long learn­ing by pro­vid­ing high qual­ity pro­grams and inter­ac­tion oppor­tu­ni­ties for mem­bers and schol­ar­ships for students. Learn more at http://www.pbksocalalumni.com/.
About the Phi Beta Kappa Key Connections Events
On September 7-10, Phi Beta Kappa will launch Key Connections, a new event series designed to welcome recent Phi Beta Kappa members, in at least 20 cities across the country. Hosted by Phi Beta Kappa alumni associations, these events will offer recently inducted and young professional members a chance to network with their peers and get to know other Phi Beta Kappa members in their community. Local associations provide an opportunity to expand professional connections, take advantage of cultural opportunities, learn about a wide array of topics in engaging and creative ways, and give back through scholarship programs and other activities. Learn more and see all participating cities at www.pbk.org/KeyConnections
About the organizer
Founded on Dec. 5, 1776, The Phi Beta Kappa Society is the nation's most prestigious academic honor society. It has chapters at 290+ colleges and universities in the United States, 50 alumni associations, and more than half a million members worldwide. Noteworthy members include 17 U.S. Presidents, 41 U.S. Supreme Court Justices and more than 150 Nobel Laureates. The mission of The Phi Beta Kappa Society is to champion education in the liberal arts and sciences, foster freedom of thought, and recognize academic excellence. For more information, visit www.pbk.org.