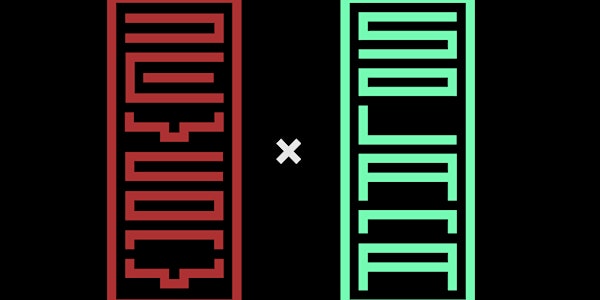 SOLCON x Devcon
When and where
Location
Osaka City Central Public Hall 1-1-27Nakanoshima,Kita-ku Osaka Japan
Description
Doors at 5:30, start at 6. Food and drink provided.
ABOUT SOLCON:
With much of the decentralized technology industry converging in Japan for Osaka Blockchain Week 2019, Solana is launching the first ever SOLCON—and you're invited!
The main focus of the event will be coverage of the Solana tech stack, a look into our future plans and roadmap, and a discussion of how the emerging Solana community can get involved in the project at a deeper level. We have a few guest speakers to discuss interoperability of the Solana. We are excited to talk about Proof of History and the 8 Innovations that Make Solana the First Web-Scale Blockchain.
ABOUT SOLANA:
Solana is the world's first web-scale blockchain. That means the Solana Network is capable of matching the transactional capacity of the modern internet. This is made possible by innovations like Proof of History (PoH), which enable the Solana network—with 200 physically distinct nodes—to support a sustained throughput of more than 50,000 transactions per second when running with GPUs.

Proof of History drastically reduces messaging overhead between nodes on a blockchain network, and solves many of the existing scalability problems that other blockchain protocols face. Proof of History allows Solana to build a high-throughput blockchain that doesn't rely on shards, partitions, side chains, or multi-chains. As a result of this new system architecture, Solana's new PoH blockchain is the most performant blockchain in the world.
AGENDA:
5:30 - Networking
6:00 - An Introduction to Solana - Eric Williams PhD, Chief Scientist, Solana
6:20 - Fireside Chat - Anatoly Yakovenko (CEO, Solana), Ryan Gentry (Multicoin Capital)
6:40 - Optimizing Layer 1 - Anatoly Yakovenko, CEO, Solana
7:10 - Cross Chain Functionality - James Prestwich, CEO, Summa One
7:30 - High Availability Validators - Meher Roy, Co-Founder, Chorus One
8:00 - Rust + BPF Toolchain - Anatoly Yakovenko, CEO, Solana
8:20 - Drinks