Event Information
Location
1838 Rendezvous Site
875 S Smith Rd.
Riverton, Wyoming 82501
Description
Camp and View the Total Solar Eclipse at the historic site of the1838 Mountain Man Rendezvous in Riverton, Wyoming. We offer the best of all worlds with shady campsites, open areas for viewing the eclipse, outside city limits for less light pollution at night, on a nationally known historic site of an original mountain man rendezvous. As of now be advised that we have no more shady campsites for RV's or trailers. We still have them available for tents. We have portable bathrooms and water on site. This is a primitive site, there is no electricity, running water, sewers, or dump stations, however, generators will be allowed during certain hours.
Want to camp but don't have equipment -- for all your camping needs (equipment only) call 307-840-5805
New addition: We have two more tepees available!!!! They are 16 ft tepees, will sleep 5.
New-- wyoming.com has generously donated a portable wifi unit so we should have internet access at the Roost!!!
Additionally, we will have limited number of breakfasts, lunches, and dinners available, and a refreshment stand serving soft drinks, beer, and water. It is recommended that you pre-order meals to assure availability.
We have plans for entertainment Saturday, Sunday, and Monday nights at no cost to campers. We also have several ponds and the river where you could fish (with a license) or swim. Other activities throughtout the days on Saturday and Sunday are being planned. We will be primarily focusing on the Mountain Man Era (Riverton is known as the "Rendezvous City") and will providing activities such as the tomahawk and knife throw, black powder shooting demonstrations, historical tours/seminars on the relevance of our site, and others to be determined. One newly added demonstration is an anvil shoot. We will be shooting a 90 pound anvil 200' in the air!

Saturdaynight entertainment booked! Many Strings and Company - a "Western Rag" duo. Sunday is booked with "Packin the Mail", a traditional Western singing group, and Monday night there will be a Square & Round Dance ( for novices).
All prices include the 5% sales tax and the 2% lodging tax.
All tickets for camping and dining will be pre-sold with a No refund policy except with prior approval.
Upon arrival, you will directed to your campsite and be given a vehicle identifier so you will be able to come in and out to the parking area throughout the weekend. You will also be given tickets for meals if you have purchased them.
BE ADVISED: August is a very dry month in Wyoming! There will be fire restrictions in place. No open fires will be allowed. As of now charcoal will be allowed in fire pits.
---

Sample Campsite: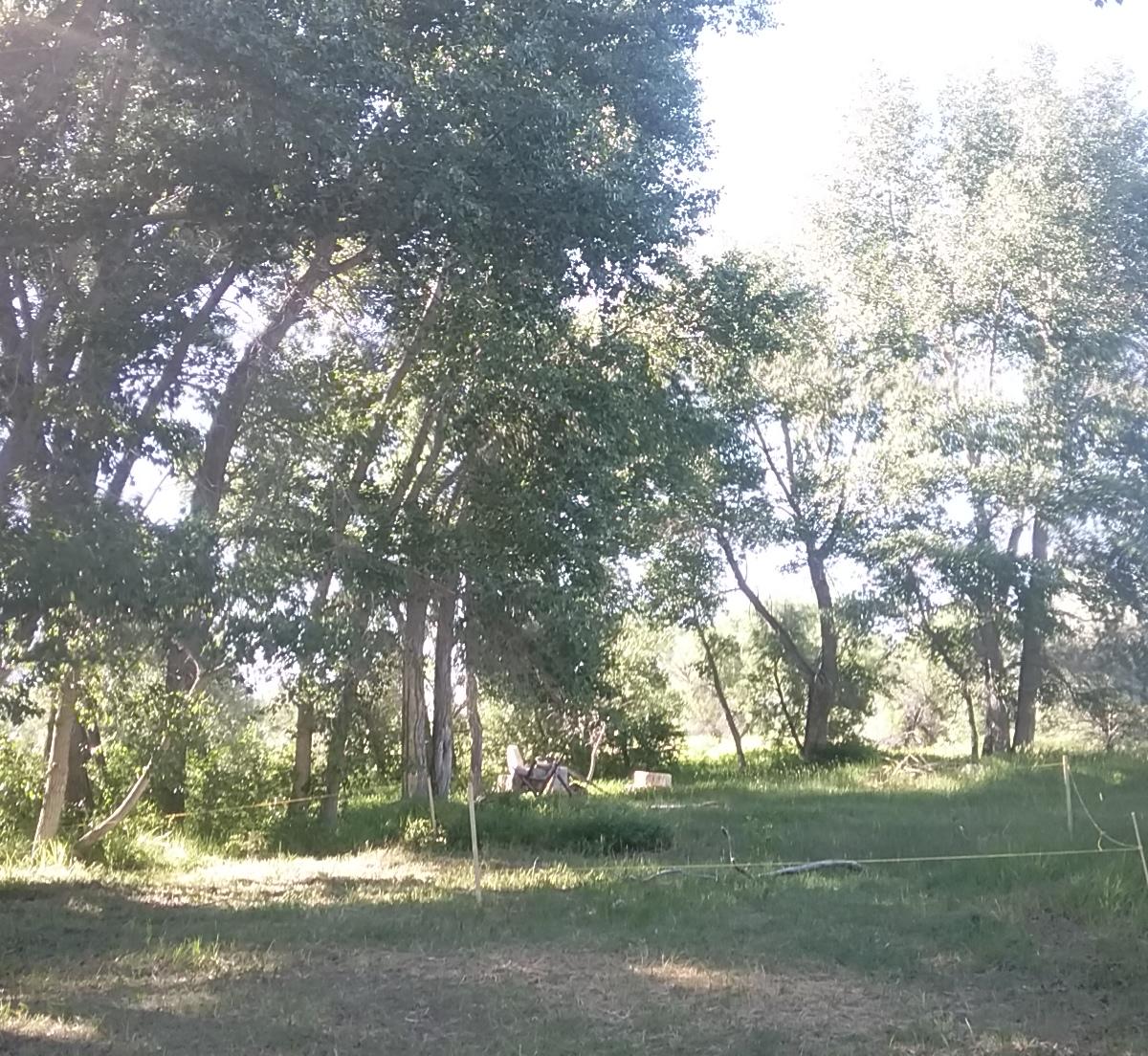 Date and Time
Location
1838 Rendezvous Site
875 S Smith Rd.
Riverton, Wyoming 82501