Location
Microsoft Reactor
680 Folsom Street
#145
San Francisco, CA 94107
Description
Who should attend
Everyone who wants to build better integration and/or integrate their products into Microsoft Teams:
Engineers
Learn how to play with API and explore tips and tricks
Solution Architects
Explore the complete solutions for Microsoft Teams integration
Product Manager and Product Owners
Learn from your market, improve your product with user-tested prototyping.
Startups
Learn how to expose your product with Microsoft Teams to the enterprise market
Enterprises Architects
Learn how best to build integrated ecosystems
---
Join SoftServe and Microsoft for an evening to learn how to integrate your existing app or design to develop a new app for Microsoft Teams.
Microsoft Teams is the hub for team collaboration that integrates the people, content, and tools your team needs to be more engaged and effective. The future of collaboration in virtual mode as easy as it is in person.
Learn how to leverage Microsoft Teams functionality such as Tabs, Messaging Extension, Bot, play with Teams API and publish your app in apps directory. We will discuss the functionality of Microsoft Teams as well as innovative experiences to boost your business.
SoftServe and Microsoft experts will walk through various integration use cases, such as bots, messaging extensions, tabs, and extra points.
---
Program
6:00 – 6:30 Registration. Drinks and food (vegetarian- and vegan-friendly options available)
6:30 – 7:30 Presentation and demos
7:30 – 8:00 Q&A and Networking
Register to secure your spot!
Each attendee must be registered using their own name and contact info to attend this event.
---
The meet-up is case-study based
We will showcase Atlassian integration (Jira, Confluence, Trello, Bitbucket and Jira SD) and re-engineer the solutions for each functionality behind it.
---
What you will learn

Where to start: common use-cases, top scenarios

How to leverage functionality:

Personal and Team Tabs

Messaging extensions

Bots

How to accomplish Auth flow for third-party services integration

Logging and instrumenting

Publishing on AppSource
---
About the Speakers: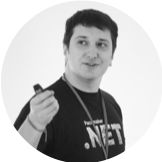 Igor Fesenko, Solutions Architect at SoftServe, Microsoft MVP
Igor Fesenko is leads the solutions team behind Atlassian integration for Microsoft Teams: Jira, Jira SD, Confluence, Bitbucket. He has profound experience designing and implementing enterprise-level integrations. Igor is passionate about designing and developing scalable, flexible, cloud ready software solutions, and utilizing state of art security practices. He is proficient in C#, JavaScript & Azure and has managed and assessed multiple projects focusing on high performance and large data solutions, taking advantage of all the features and capabilities available on target platform. His current focus is on building and improving scalable and secure web applications, cloud-enabled applications and operations, and identity & access management.
Anton Arapetyan, Solutions Lead at SoftServe
Anton Arapetyan is a Solution Lead at SoftServe, specializing in product strategy, innovative business models, and transformation strategy. He leads transformation solutions with SoftServe's global clients and serves as a product management advisor. His current focus is on strategic ecosystems integrations. Anton is based in San Francisco.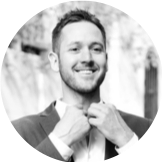 Jace Moreno, Microsoft Teams Developer Platform Lead at Microsoft
Jace supports worldwide developers community growth and ensures that Microsoft Teams serves as a platform that integrates critical applications and services for customers and partners. He is an explorer at heart, in every sense of the word, and will always be a student first. Jace says he enjoys consulting people and organizations as to how they circumvent the inevitable challenges that technology presents, particularly through change management. He loves technology - how quickly it's evolving, how it improves lives, and the innumerable possibilities today and in the near and distant future.
__________________________________________________________________
Agenda:
Where to start: common use-cases

How to integrate:

Personal and Team Tabs

Messaging extensions

Bots

Third-party services integration: Auth flow

Logging and instrumenting

Publishing on AppSource

Q&A
__________________________________________________________________