Multiple Dates
Social Studies for Early Learners: Maybe - The Endless Potential in All of...
Description


"Social Studies" - Early Childhood & Family Programming
At President Lincoln's Cottage, we use Lincoln's life to inspire our work. The stories of what happened here historically have the power to bring out the leader in any person today, inspiring courageous ideas, respectful dialogue, and thoughtful compromise. Join our new initiative, Social Studies, which provides programming that encourages the development of social and emotional intelligence through games, interactive play, and stories.
For our youngest learners, Social Studies programming focuses on nurturing these skills through interactive storytelling and hands-on lessons that help foster self-awareness, self-management, relationships, and responsible decision-making skills.
About:
While living at the Soldiers' Home, Lincoln made nation-changing decisions about the country and freedom, most notably the Emancipation Proclamation. While here, President Lincoln persisted even though he had moments of self-doubt and worried that he might fail. He overcame his struggles because a united country and freedom for all was a dream worth fulfilling. Bring your early learner(s) to join President Lincoln's Cottage in an exploration of their own dreams while learning that they have the potential to make them come true.
Program includes:
Group reading of Maybe: A Story About the Endless Potential in All of Us by New York Times Best Selling Author Kobi Yamada and Illustrated by Gabriella Barouch

Create a meaningful keepsake to store your hopes and dreams

Participate in an interactive activity to engage your imagination and explore possibilities
Admission Note: Any child* participating in the program needs a ticket. Adults or other children not participating in the program do not need to purchase tickets.

*Program was developed for ages 2-5, but children of all ages are welcome to participate. One ticket covers the cost of supplies.
President Lincoln's Cottage provides FREE onsite parking.
Cottage tours are not included. If you would like to take a tour of the Cottage, we strongly recommend purchasing Cottage Tour Tickets in advance. Regular ticket prices apply. Click this link to purchase your tickets.
Contact President Lincoln's Cottage with any questions at 202-829-0436 or MMartz@lincolncottage.org.
All events are considered public events for the purpose of photography and video.
President Lincoln's Cottage is located on the grounds of the Armed Forces Retirement Home (AFRH) in Northwest Washington, D.C. Security for the Armed Forces Retirement Home requires visitors to show valid identification at the security gate in order to enter the property. Please be prepared to show your ID.
Organizer of Social Studies for Early Learners: Maybe - The Endless Potential in All of Us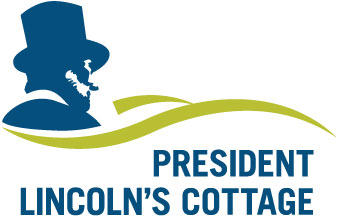 President Lincoln's Cottage is an historic site and museum located in the Petworth neighborhood in Northwest Washington, D.C. President Lincoln's Cottage first opened to the public in February 2008. It is the only place the public can experience the history of Abraham Lincoln's public and private life where he lived and worked for over a quarter of his presidency.
While in residence at the Cottage, Lincoln visited with wounded soldiers, spent time with self-emancipated men, women and children, and developed the Emancipation Proclamation. The human cost of the Civil War surrounded him, undoubtedly impacted his thinking, and strengthened his resolve to challenge the status quo. Through innovative guided tours, exhibits and programs, we use Lincoln's example to inspire visitors to take their own path to greatness, and preserve this place as an authentic, tangible connection to the past and a beacon of hope for all who take up Lincoln's unfinished work.