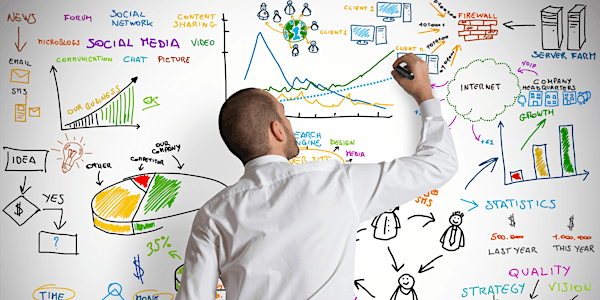 Social Strategy for SEO and Aligning Web Design with Search
Event Information
Location
Spyder Trap
1625 Hennepin Avenue
Minneapolis, MN 55403
Description
MnSearch's next Snippets Event will be held on Wednesday, March 29th at Spyder Trap in Minneapolis, MN. Join us for an evening packed with insightful material from expert speakers, opportunities for networking, good food, and drinks!
Event Details
---
Presentation #1: The Intersection of Search & Social Media: When, Why & How
Speaker - Erica Melchior, Boston Scientific
Session description:
The number of in-platform social media searches occurring on a daily basis is staggering. Facebook sees 2 billion in-platform searches every day, Twitter see 2.1 billion in-platform search queries per day, and YouTube sees 1,140 searches every second of every day. With those volumes, neglecting social media content optimization is a huge missed opportunity.
That's why it's absolutely integral for every organization's digital marketing partners to work closely with the social media team. We'll dive into the specifics on how digital and social should partner to affect search objectives, then wrap up the session by sharing real web metrics the team at Boston Scientific has seen as a result of prioritizing the digital & social media relationship.
Session takeaways:
How social can help inform which keywords should be integrated into digital assets and SEO strategy
How optimizing keyword integration into social media content can affect Google SERPs and web traffic
Tips for leveraging social media trends and hashtags to boost web traffic
Why social media accounts' authority should be a shared goal between digital & social teams
How paying particular attention to YouTube video optimization and overall YouTube strategy can positively impact search objectives
About Erica
Erica Melchior is a social media strategist, researcher and Community Manager for Boston Scientific. With over 10 years of experience directly managing social media communities and engagement for internationally-recognized Fortune 500 brands, Erica has expertise in social media influencer mapping and engagement, competitive social media research, search, content optimization, lead generation and building an effective social media program from the ground up in the B2B space.
Presentation #2: How to Balance Visual Design with SEO
Speaker - Tim Brown, Tim B Design
Session description:
SEO professionals and visual designers don't always see eye to eye. But it's important to find common ground in order to take advantage of the mutual benefits at stake.
Visual design is such a balance of white space and striking visuals – whereas Search engine optimization works better when you load on the heavy word count. To cater to both SEO and aesthetics, it helps to find the sweet spot where you selectively show text, break up large chunks of text with images, and this combination sometimes also requires we pay attention to a third discipline – the way things are coded in web development.
Session takeaways:
Ways to push big content in a natural way
Aesthetic and linking considerations for sitemaps
Matching expectations to payoffs
Styling considerations for marketing messages & titles
Tips for educating visual designers and developers on search goals
Examples of effective, highly visual sweet spots in web design
About Tim

Tim Brown is a web designer, WordPress developer who focuses on driving traffic and conversion for clients and has completed projects for Maurices, Mall of America, TRIA orthopaedic and Copycats Media. He is a full-time freelancer and you can follow him on twitter @timbdesignmpls, and check out his work and blog at https://timbdesign.com
Date and time
Location
Spyder Trap
1625 Hennepin Avenue
Minneapolis, MN 55403