Social Skills Through Language Learning Fall 2017

Thursday, September 21, 2017 at 1:15 PM

-

Thursday, October 26, 2017 at 1:45 PM (PDT)
Event Details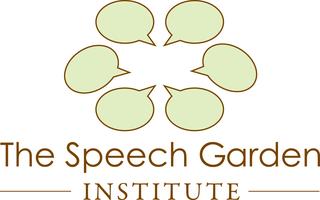 Social Skills Through Language Learning
The Social Skills Through Language Learning class is aimed at teaching children how to interact appropriately with others their age.  The class will specifically target conversational skills, friendship, and problem-solving skills.   This social skills group will also target skills like controlling emotions and understanding other people's perspectives.  Each week will incorporate a shared literacy component into the target skill practice.

Classes are held on Thursdays from 1:15-1:45 at Dilworth Methodist Church. Fall classes begin on September 21, and last for 6 weeks, ending on October 26.  Children will be separated into age groups if necessary.  Minimum of three kids needed.
Who attends this class?
Social Skills Through Language Learning classes are designed for children who attend a variety of educational settings including regular education, home schooling or self-contained language or cross-categorical classes. Many children are struggle with picking up common social interaction skills through observation.  They require strategic instruction and practice of these skills.  Children without known speech and language delays are welcome to attend.
Children must be able to participate in group tasks with minimal assistance. The Speech Garden reserves the right to exclude children after a trial basis (when a child consistently disturbs group or interferes with learning of others) and refund payments on a prorated amount.
How is this class structured?
Ten children may attend each class.  Each day will start with an activity that focuses on the Social Skill of the Day.  After reading the skill based literature, we will explore the social skill more indepth with practice and applicaiton.  Music will be incorporated to help retain and remember target skills.  To facilitate integrating language, literacy and social communication skills, group activities that connect to the book will follow.

What language skills might be addressed?
Social Language (Pragmatics):
•             How to approach children to be included in a group        
•             How to interact in a group using turn taking in conversation, sharing and cooperating
•             How to deal with disagreements 
•             How to manage conflict through problem solving
•             Developing a 'feeling' vocabulary
•             Eye contact, personal space, and appropriate volume
Language:
•             Formulating sentences of increasing length and complexity
•             Responding to concrete and abstract questions (who, what, where, when, how, why)
•             Following directions
•             Increasing vocabulary
•             Retelling a narrative incorporating the story structure elements
•             Attending to speakers and stories
•             Connect information and events to personal experiences by sharing or commenting
•             Speak clearly; articulation and fluency
Academic Skills:
•             Visualize, represent and sequence an understanding of text
•             Connect information or ideas to text to prior knowledge and experience
•             Self-monitoring strategies through responding to commenting or questioning
•             Identify and describe characters
•             Retell or re-enact events from a story
•             Developing sight words
•             Phonological awareness skills
•             Reading at the word, sentence or discourse level
•             Writing skills (sound/symbol association, word, sentences, or discourse level
Who teaches your classes?
Classes are taught by highly experienced, certified speech-language pathologists.

How do newly-learned skills transfer to other settings?
Following each session, parents are given written details on each lesson and activity of the session.  Homework activities will be available to facilitate generalization of social communication and literacy skills. 
Save This Event
When & Where

Dilworth United Methodist Church
605 East Blvd
Charlotte, NC 28203


Thursday, September 21, 2017 at 1:15 PM

-

Thursday, October 26, 2017 at 1:45 PM (PDT)
Add to my calendar
Organizer
The Speech Garden Institute, Inc.
Creating competent communicators
Social Skills Through Language Learning Fall 2017