Sales Have Ended
Registrations are closed
Thank you for your interest in this 501 Talks Tech workshop! Please contact megan@501commons.org to see if we have any additional capacity for you to join.
Sales Have Ended
Registrations are closed
Thank you for your interest in this 501 Talks Tech workshop! Please contact megan@501commons.org to see if we have any additional capacity for you to join.
Description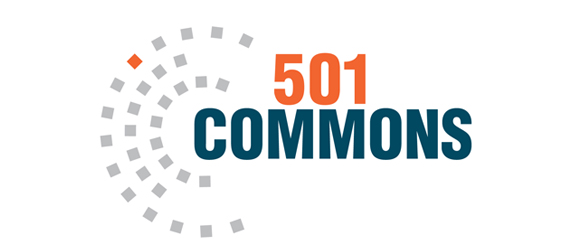 Your nonprofit's network is much larger than you might realize. When you consider the people your staff, volunteers, donors, partners, and board members all have connections with, think about the beneficial relationships you might be missing out on!
Your new collaborator, major gift prospect, high level volunteer, dynamic board member, or like-minded policymaker could be only a few degrees of separation away. But how would you know that unless you had a way of seeing this untapped relational network clearly mapped out?
This fast-paced, two-hour 501 Talks Tech session will explore "Social Network Analysis," a process of visually diagramming your interpersonal network, direct and indirect connections, and opportunities that can come about from being aware of this data. Creating your very own network map can inform you about how you can better leverage your relationships toward improving your programs, operations, fundraising, recruiting, and marketing.
The technology focus will be on NodeXL, an open-source Microsoft Excel plugin that can help you improve your knowledge of the connections that are sitting right under your nose.
At this workshop, we will:
Explore why Social Network Analysis matters to nonprofits
Understand what a Network Map is, and how to decode one
Follow a step-by-step tutorial to source, load, visualize, and analyze network data
Allow adequate time for questions and practice
Show pathways for additional learning and development
Don't miss this engaging and informative workshop!
Meet the Presenter
Lawson Knight is co-founder of Intermountain Impact Investments, a Walla Walla-based nonprofit facilitating the flow of capital to rural communities of the Intermountain West. Technology is integral to operating and building i3's multi-state program and operations. Knight is president of Washington Nonprofits and chairs its Public Policy committee. In addition to professional and service pursuits, Lawson and his wife, Cyndy, are busy raising three daughters.
Questions?
Do you have any questions about 501 Talks Tech? Contact Megan at 501 Commons.
Additional Information
Driving Directions and Parking information can be found on the Pacific Tower website and the 501 Commons website.
501 Talks Tech is a series of pro bono technology workshops and trainings provided for nonprofit members in the Seattle community. These small-scale, one-and-a-half-hour events are directed for community members and small-budget nonprofits. Trainings range from application overviews to more focused methods of tech use. For information on previous trainings, please visit the Technology Knowledge Center.
Sign up to receive our 501 Talks Tech training schedule in your inbox!
Want to keep up on other 501 Commons events, trainings, programs, discounts and grant opportunities? Sign up for our newsletter and bookmark Featured Events by 501 Commons and others.