Description
Learn how to craft your very own all natural batch of soap from scratch. We will be hosting a class on making a basic castile homemade soap with olive oil. In the class you will learn the following...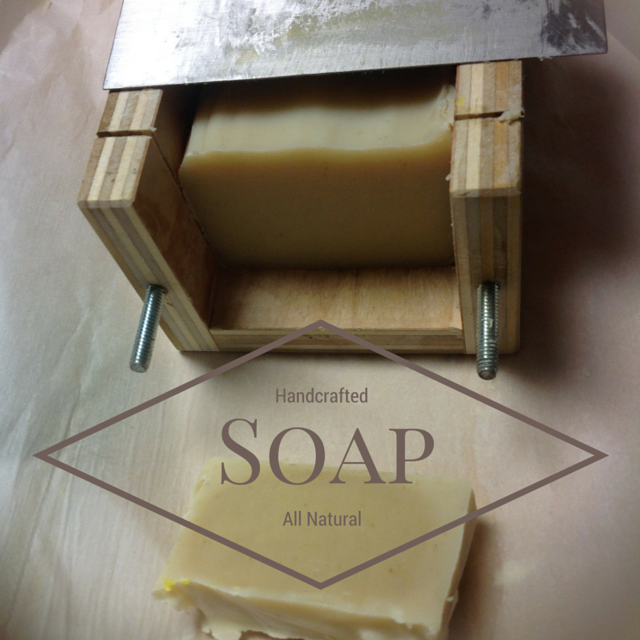 Basic soaponification process of using lye to make soap and melt and pour options of soap making.
- Ingredients that can be used to create an awesome batch of bath soap (herbs, oils, butters, scents, essential oils, colors)
- Tips on creating your own soap recipes, online recipes resources, and sources for purchasing ingredients.
- How to mix and use lye safely
- How to mix and incorporate your ingredients
- The different variety of molds that you can choose to form your soap
- How to line your soap mold for easy release of soap
- How to cut your soap logs into bars
- Curing time and process for soap to be ready for use
** Pre- registration is required at least 48 hours before class start time or the class will be cancelled.
Students will need to bring a hand held stick mixer (we have two for use to share amongst the group if you do not mind taking turns), safety glasses, and old towel, and a chemical mask to class. (Can be purchased at a hardware or home store such as Lowe's or Home Depot)
Dress comfortably, in casual work clothing, and wear long sleeves. You will leave with a loaf of soap that yields approximately 8+ regular bars of soap. It will take 4 weeks for the soap to cure before use.
You may bring a beverage of your choice. We will provide water.
Date and Time
Location
Pluff Mud Mercantile
Pluff Mud Mercantile
2408 Ashley River Rd. Unit R
Charleston, SC 29414
Refund Policy