Description
Coronavirus update
This panel discussion will now be held online! Thank you for your patience as we've been getting our bearings together in this tumultuous time. A link to Zoom will be sent to registered attendees 48 hours prior to the event.
Thanks and be well!
-- PhillyCHI Board

---
Ever wonder what success looks like for today's UX professional?
On Wednesday, April 29th from 6:30-8:15pm, please join us for our second event in the "So," series* to hear from a panel of local UX leaders who will share their experiences and invaluable knowledge on becoming and staying relevant in 2020.
You'll learn current trends and skills you need to acquire (or polish-up) in the industry whether you find yourself working for an agency, a design collaborative, a tech company. Whether you are a rookie, a career-changer, or a fierce veteran, this will be your chance to ask questions.
Now that you landed that job (kudos!) - it's time to shine bright like a diamond!
*The "So," series began with last year's highly anticipated "So, You Want a Job in UX?" discussion panel event.
Schedule
6:30pm - 6:50pm: Announcements
6:50pm - 7:45pm: Panel Discussion
7:45pm - 8:00pm: Q&A
8:00pm - 8:15pm: Raffle and Closing

Moderator
Phil Charron - Executive Vice President, Think Company
Phil joined Think Company as their second employee in 2008. He currently consults on new business opportunities and oversees strategy. Phil has been designing, consulting, teaching, and writing about user experiences since 1992. Phil also taught Digital Design at Philadelphia University from 1995-2014 and led UX on the team that won the Qualcomm Tricorder XPRIZE in 2017.
Panelists
Reggie Murphy, PhD - Head of Client Experience Research at Vanguard
Reggie Murphy is passionate about creating a human-centered world. He is a 20-year veteran of the UX Research & Design space and currently leads the Client Experience Research team in Vanguard's Retail Investor Group.
Prior to Vanguard, Reggie led UX Research teams at Facebook who helped build Facebook's Camera Effects Platform, Facebook Groups, and the company's internal Recruiting and Talent Management Platform.
Before Facebook, Reggie led research and design engagements for Electronic Ink (now Capgemini) as a Principal Research Consultant working with clients such as J.P. Morgan Chase, UnitedHealth Group, and Penske.
He began his career in the media industry-leading research teams at USA TODAY and Gannett, Co. Inc. - helping transform their approach to product development with human-centered design. Reggie holds a B.S. in History and a Master's and a PhD in Communications.


Kathleen Kneram - VP User Experience Design, Health Markets at Elsevier

In her new role, Kathleen is excited to lead Elsevier's global UX Design organization with teams focused on designing the best healthcare solutions for educational purposes and clinical use. Kathleen has many years of experience in both internal UX design group leadership and senior consulting roles. Most recently, she was Global Head of Digital Customer Experience Design at HSBC in Hong Kong where she led the Proposition Experience Design (PXD) team for Asia Pacific. Kathleen established a customer-led approach to identify, prioritize, and solve customer problems.
Prior to this, Kathleen was VP, User Experience Design Strategist at Fidelity Investments in Boston where she led the effort to recreate Fidelity's Financial Planning and Guidance customer experience.
Prior to joining Fidelity, Kathleen held various leadership roles in consulting, including as the lead User Experience Architect for North America at Microsoft Consulting Services.
Dan Mall - Founder/CEO @superfriendlyco. Co-founder @superbooked. Author of Pricing Design

Dan Mall is a creative director and advisor from Philly. He's the founder and CEO of SuperFriendly, a design collaborative that helps in-house teams make better digital products with design systems. Dan is an enthralled husband & dad, author of Pricing Design, and co-founder of SuperBooked, a service that helps you find work with a little help from your friends. He writes about design and other issues on Twitter and on his industry-recognized site, danmall.me.


Abby dePrimo - VP Design Operations at Think Company

A versatile designer and leader bridging research, user experience design, and visual design, Abby has led and executed projects with clients ranging from small startups to Fortune 50 enterprises since 2009.
Well-versed in Agile methodology and product design, she brings a practiced intentionality to the systems and processes our teams operate within both internally and on client engagements. Additionally, Abby serves as a member of the advisory panel for student capstone projects within the PMBA and GMBA programs at Temple's Fox School of Business Management Consulting program and is accredited by the Scrum Alliance as a Certified Scrum Product Owner (CSPO). Abby joined Think Company in 2014.
Event Sponsor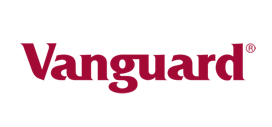 At Vanguard, we're changing the way the world invests. By living our values and working with care, clarity and courage, we're making success accessible to everyone. It's about doing the right thing for our millions of clients around the globe—and making every asset, minute and decision, count.
Headquartered near historic Valley Forge, Pennsylvania, we're one of the world's largest investment management companies—and we're continuing to make our mark. As an industry leader, with a presence in North America, Europe, Australia and Asia, we care for our crew by helping them to belong, anywhere in the world. No matter who you are or where you're from, with us you'll find a welcoming environment where your voice will be heard.
Awards:
Computerworld 100 Best Places to Work in IT – 2019

US Veterans Magazine, Best of the Best 2019

Human Rights Campaign Best Places to Work for LGBTQ Equality

Glassdoor Best Places to Interview, Candidates Choice
Client Experience and Digital (CXD)
Our mission is to take a stand for our clients and how they experience Vanguard. CXD promises to create meaningful world-class experiences that exceed client expectations, positioning Vanguard as the trusted financial partner and industry disruptor.
A Very Special Thanks To Our 2020 Annual Sponsors