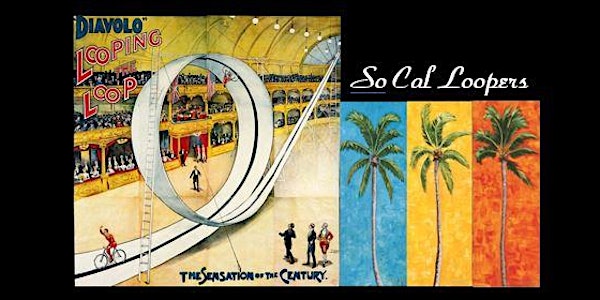 So Cal Loopers Meet Up: DIY RileyLink Closed Loop Insulin Delivery Systems
Date and time
Saturday, February 8, 2020 · 11am - 2pm PST
Location
Santa Monica Public Library Martin Luther King Jr. Auditorium 601 Santa Monica Boulevard Santa Monica, CA 90401
Description
Loopers Panel Discussion and Meet Up
Hosted by Dr. Anne Peters & the USC Westside Center for Diabetes

---
Open to all Loopers, family/friends, HCPs and folks in the Type 1 diabetes community
RileyLink Loop is an app template for building an automated insulin delivery system. It is a stone resting on the boulders of work done by many others.
Please understand that this project:
Is highly experimental
Is not approved for therapy
You take full responsibility for building and running this system and do so at your own risk.
---
Please join us for our THIRD So Cal Loopers Meet Up, where you can learn from some pros, network with other Loopers, discuss some Loop problems you might have and even help Loopers-to-be build their own RileyLink Loop. Dr. Anne Peters and the USC Westside Center for Diabetes is hosting this event, to help us DIY-ers learn from each other and share our successes and frustrations. We are very fortunate for this amazing opportunity!!!

The panel discussion, which will start at 11:30am in the Santa Monica Library auditorium, includes:
Dr. Anne Peters, Professor of Medicine at the Keck School of Medicine of USC and Director of the USC Clinical Diabetes Programs
Wes Nordgren, Vice President of the Nightscout Foundation and Community Liaison for CGM in the Cloud Worldwide, parent of a teenage T1, and a loop master with knowledge of all closed loop systems.
Matt and Melody Lumpkin, parents of a little looper daughter ... and more! Matt is a product designer at Tidepool, working with Howard Look and Pete Schwamb and Katie Disimone. Melody started a Facebook group called Little Loopers for moms of Loop-y kids under 5.
Mary Rose Deraco, RN, BSN, CDE, is a certified diabetes educator (CDE) with 31 years of experience in the field of diabetes
After the presentations, there will be plenty of time to chat, learn more, help others and generally "bask" in the glow of this amazing DIY community!
PLEASE RSVP!
FAQs
How do I prepare for this meet Up?
What can I bring into the event?
Food for yourselves, including beverages and snacks ... and sugar in case of low bg.

Notebook and pen to take notes. And any burning questions.

MacBook, chargers, power strips
What do I need to do if I want to start Looping?
Buy a RileyLink (https://getrileylink.org/) along with a charging cable. Charge the battery
Update to the latest iOS on your MacBook, iPhone and Apple Watch
Buy an Apple Developer's License (takes 2-3 days)
Download XCode app (takes an hour or so)
Read the LoopDocs
How may I contact the organizer with any questions?
If you have questions, you can join the FB group, So Cal Loopers and ask away.
Where do I park?
An underground parking structure can be accessed from 7th Street between Santa Monica Blvd. and Arizona Ave. The structure has 525 parking spaces on three levels and is open from 8:00 am to 11:00 pm daily.
About the organizer
Joanne has lived with T1 diabetes for over 55 years ... been looping for 3+ years.  Feel free to connect via Facebook group, So Cal Loopers (https://www.facebook.com/groups/2161109864145506/)