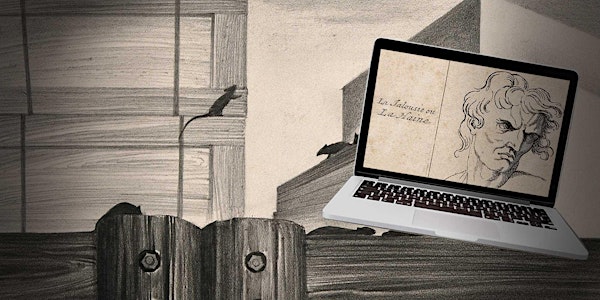 Smells like Xenophobia: An Olfactive History of Otherness (online)
Academic Nuri McBride explores centuries of allusions to olfactive disgust in the rhetoric of hate in an olfactive history of Otherness.
Refund Policy
Contact the organizer to request a refund.
Eventbrite's fee is nonrefundable.
About this event
For centuries people have used the language of olfaction to express their disgust and horror at the Other. Who the Other has always been flexible, but the allusion to olfactive disgust remains eerily consistent in hate rhetoric to this day.
Today, immigrant children go to school primed to defend their food from classmates that mock it as "gross," the same way Huguenots children, exiled in England in the 17th century, were taunted for their "smelly dishes."
Jewish politicians still field questions like, "why are you so smelly" while giving lectures at Ivy League schools, as they had to defend themselves in the Middle Ages from accusations of "Smelling of the Devil."
Nearly the same insults are used to mock and humiliate the bodies of Black people today as 400 years ago, often only lightly veneered under the respectability of hygiene and dress codes.
In this class, we will briefly explore olfactory imagery in the rhetoric of prejudice, focusing on major reoccurring themes. We will examine scent as a tool for creating 'in-group' space and otherness and discuss the science and growing philosophical discourse around why people blindly hate and the part olfaction may play.
This is an online class. The Zoom link will be sent by email 24 hours before the class.
--
NOTES
A ticket allows for access to the live class, including Q+A, as well as the video of the class after it's taken place. Videos are available for 3 days after the class ends.
There are no refunds or transfers for this class.
This class takes place on Zoom and will be recorded. We will share the video for this class with all registered participants for 3 days after it takes place.
We aim with this class to examine and - above all - challenge historic patterns of communication that relate scent to racist and xenophobic narratives. As such, this session will explore some very hard topics, and some of the historic images and texts in the presentation will have been originally created to be hurtful - even hateful - to targeted communities.
We will endeavor to give verbal notes to contextualize difficult images.
We are presenting this class in the belief that with knowledge and discussion, society can improve.
This event is present as part of our relaunched 'Scent and Society' series. Scent and Society is an ongoing exploration of the multiplicity of perfume histories across time, and across the world.
-
ABOUT NURI MCBRIDE
Nuri McBride is an academic, activist, writer, and perfumer focused primarily on the preservation of olfactive cultural heritage. Her main area of interest is in the importance of aromatics in life-cycle rituals, particularly surrounding death and dying. This interest grew out of Nuri's personal work in end of life care and witnessing the emotional power scent can hold for the bereaved. In 2015, she began the Death/Scent project to explore the use of aromatics in death practices around the world. Nuri is a long time advocate for greater death awareness education and an end to funeral poverty. She also incorporates scent in her guided death meditation classes as a profound way to connect the participants to the physical, intellectual, and emotional state of examining their mortality.
Links: Website / Twitter / Instagram / Facebook
--
ATTENDANCE AND REFUND POLICY
This is an online class that will take place on Zoom. The Zoom link will be sent by email approximately 24 hours before the class, and reminder emails are sent automatically through the Eventbrite system. Lest these emails end up in your spam folder, please be sure to add hello@artandolfaction.com and noreply@event.eventbrite.com to your address book.
+ Event times are listed in Pacific Time (PDT); please use a time converter for your local start time.
+ Please download and install Zoom before the class starts, to avoid last minute technical issues.
+ Learn more about how we teach and our community guidelines here: https://artandolfaction.com/newcomers/
+ We will upload the class recording after session, and share it for 3 days with attendees. This video is view-only, and expires at the end of the 3 day window.
+ Unfortunately, we cannot offer refunds or credit for this class. Note also that event tickets are non-transferable.
-
Image Credits: Rats stowing away in large boxes, carrying the plague to new places. Drawing by A.L. Tarter, 194-. Credit: Wellcome Collection. Attribution 4.0 International (CC BY 4.0) / A bearded man glowering with jealousy (left) and a man expressing jealousy or hatred. Etching by B. Picart, 1713, after C. Le Brun. Credit: Wellcome Collection. Attribution 4.0 International (CC BY 4.0) / Michael Geiger (Unsplash)