Description
The Los Angeles Cleantech Incubator is pleased to host the next MAKE IT IN LA event!
With the opening of the Advanced Prototyping Center at the La Kretz Innovation Campus, we invite you to learn from three experts how to take your product idea through proof of concept, and prepare it for full scale manufacturing.
3:30PM: Check-in, product demos and networking
4:00PM: Talks and Q&A
Kay Yang - Design Engineer, The Letter K
Mike Hexter - CEO, HexCorp
Michael Corr - Founder, Durolabs
5:30PM: Reception and tour of the Advanced Prototyping Center
Join us and learn the secrets of these prototyping experts and meet other like-minded inventors and entrepreneurs.
See more MAKE IT IN LA events here. Never miss a future event by signing up for our mailing list!



About the Speakers:


Kay Yang
Kay is a design engineer who specializes in building prototypes and taking them to production. She began her career in biotech working on contracts for the Department of Defense, creating automated systems for biochemical processing. From bio-tech, she went into consumer products working as a project manager for Mattel, where she managed the product life cycle for brands such as WWE, Batman, and Disney Princess. Kay now works independently with hardware startups to build out their prototypes and take them through production. In her free time she teaches hands-on STEM workshops to kids through her company Tinker the Robot.
Mike Hexter
Mike has 17 years of experience in business consulting and an extensive background in rapid prototyping, research and development, product design, and manufacturing. Mike and his team consult in almost every aspect of starting and running a successful business - from brainstorming ideas, product design, prototyping, enabling those ideas to come to life through cost effective low-volume manufacturing and then providing ongoing support. In 2013 Mike also opened HexLab Makerspace, a community workshop giving LA students, tinkerers, inventors and everyone in between a space dedicated to expanding creativity, learning and utilizing emerging technologies alongside like-minded people.
Michael Corr
Michael is an engineering manager with over 15 years of experience building and manufacturing various hardware products. Over the span of his career he has developed telecom equipment, cleantech products, wearables, and most recently commercial grade UAVs. With a focus in manufacturing, Michael has spent significant time managing production both in the US and overseas and has incorporated many of his learnings into Design For Manufacturability best practices. Michael currently manages his own manufacturing consulting firm, DuroLabs, based in Los Angeles.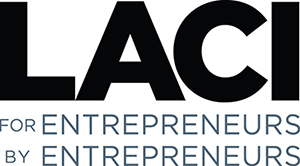 Organizer of Smart Prototyping: Turning Your Idea into a Real Product
MAKE IT IN LA is a community of creators turning passions into products in Los Angeles. A 501(c)(3) non-profit spun out of Los Angeles Mayor Garcetti's office, we were founded in 2016 with the belief that manufacturing is a critical part of the local economy, and that building connectivity within the entrepreneurial ecosystem will lead to economic growth, better jobs, and more innovation. Through community, online resources, and events such as factory tours and networking events, we make connections that celebrate and unleash the creative potential of Los Angeles.