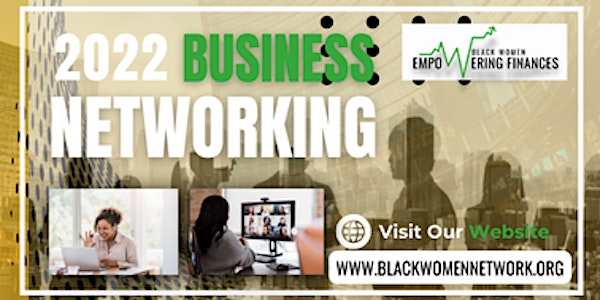 Small Business Virtual Networking
Virtual Networking Event for Small Business Owners
About this event
Join us Every First Saturday of the Month to Network and showcase your small business amongst other women entrepreneurs!
Haven't started that business? That's okay, come and surround yourself with like-minded business owners!
This Month's topic is: 4 Keys to Plan for Success
Planning for 2023 should be in your arsenal by now. If not, get a jumpstart on how to be successful this upcoming year at our December event!
In being the leader of your small business, everything relies on you. Your employees go at your pace. And when we're well planned, we can execute more efficiently and effectively. "A plan on paper is more like to get executed than a plan between your ears" Brian P. Moran and Michael Lennington. So get out your head and into the planning stages while you close out 2022.
As we all know, the early bird gets the worm.
Get ready to introduce yourself and what your company offers with the members and host of the Black Women Empowering Finances!
See you there!