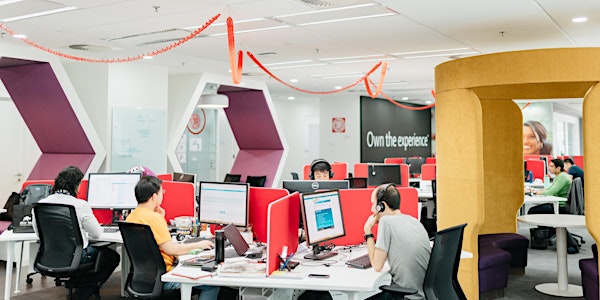 Sitecore + Executeautomation - Testing code-a-thon contest
When and where
Location
Sitecore Malaysia Level 18 Menara Binjai No 2 Jalan Binjai Ampang, Selangor 50450 Malaysia
Description
Sitecore Malaysia + ExecuteAutomation Testing Code-a-thon Contest
About Sitecore (www.sitecore.net)
Sitecore is one of the worlds first Customer Experience Management platform with CMS at its core. Sitecore Malaysia is one of the 20+ locations in the world with over 18 countries cross cultured people are working together to build the great product.
About ExecuteAutomation (www.executeautomation.com)
ExecuteAutomation is one of the best automation testing website which has free articles, videos and courses on almost all the automation tools and technologies. It helps people to learn automation testing as much simple as possible.
About Code-a-thon
The contest is focused on finding and rewards the talents among community on specfic area of automation which is the future of automation testing. You made us and we want to give you back
Date:
22 April 2017
Venue:
Sitecore Malaysia Sdn. Bhd
Level 18, Menara Binjai
No. 2 Jalan Binjai
Kuala Lumpur
Here is the video for more details https://www.youtube.com/watch?v=uwbROXlIJx8
Terms and Conditions
Code-a-thon has following important conditions for winning criteria
Automation code must be written in either C#/Java/Javascript/Typescript
Automation testing tool should be Selenium + Protractor (+ Cucumber is great)
Note
You must bring your "own device" for the contest, neither Sitecore nor ExecuteAutomation will provide you one.
ALL THE PARTICIPANTS ATTENDING EVENT PHYSICALLY WILL BE GIVEN
1. T-SHIRT
2. FREE LUNCH
3. FREE DRINKS