Description
The FFW Center of Excellence offers a set of free hands-on campanion workshops to our 'Introduction to Site Building with Drupal' class. They are offered in two half day remote sessions and can be taken consecutively or individually.
Part 1 focuses on getting properly formed data into Drupal via custom content types and then querying your Drupal application to display data to visitors as useful content.
Part 2 focuses on managing display layouts, pages, and page layouts.
Each part will make extensive use of contributed modules and will use examples from both Drupal 7 and Drupal 8 releases. Exercises may include common dynamically controlled requirements like:
FAQs
custom member profiles
an events calendar and listings
a photo gallery
user rights management
comment moderation
editorial workflows
'Introduction to Site Building' is not a prerequisite but a basic understanding of Drupal concepts is necessary to participate and follow along.

Course materials: Attendees will receive a PDF manual which outlines step-by-step activities.
Meet your trainer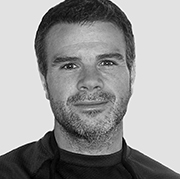 Ray Saltini has been an active member of the Drupal community since 2005 as a developer, business owner and more recently as a Drupal Evangelist for Blink Reaction. As Director of the Blink Institute he helps Fortune 100 organizations adopt Drupal and has delivered training and talks in the US and Europe at community events and private engagements, including free and reduced price training for folks just starting to learn Drupal.


Why be a builder?
Today's websites are dynamic, feature-rich, and very often collaboratively managed. In the old days, the cost and knowledge required to create such sites would put them out of reach for all but the most skilled developers and largest organizations.
Not anymore.
The growth of powerful CMSs like Drupal has brought us to the world of the 'assembled web,' where sites are largely made up of pre-built components that are combined and configured--not custom-coded.
Yesterday's code-centric webmaster has evolved into the experience-centric site builder.
Drupal, with its contributed (in other words, FREE) modules and themes, gives the site builder an incredibly powerful and flexible toolkit. These tools make it possible to build sites that are interactive, easily integrated with popular services and applications, infinitely customizable, and capable of supporting multiple classes of users…all without writing a line of code.
Join us and discover what you are capable of when you build with Drupal!
Track: Developing with Drupal
Why is this class free?
Providing this class free of charge is one of the many ways we give back to the open source community.
Blink is highly committed to helping organizations and individuals adopt Drupal successfully. At Blink we believe great training helps create great, results-oriented websites. That's a win-win-win for you, Drupal and Blink.
This class was previously offered at $799. Please consider supporting the Drupal Association instead. Individual membership is only $15.