Multiple Dates
Sip + Pour: A Candles and Wine Class
Our sip + pour workshop is a fun, laid back mini "class" for up to 6 people to make a custom candle AND enjoy a 30 minute wine class after!
About this event
Courtney is a former Sommelier and now candle maker who loves entertaining guests or facilitating your own entertainment if you'd like to catch up with, or get to know one another.
You will each be given the proper tools to make a coco apricot wax candle. You will have a choice of cotton or wood wick, choice between 6 vessels and a choice of 25 different fragrances for blending your perfect candle. Candle is included in price to take home! Valued at $24-32, depending on vessel choice.
For the second half of the experience, Courtney will teach a 30 minute wine class, while pouring the wine you bring. You choose the grape varietal focus or regional focus and Courtney will give you suggestions of wines to bring to get the most out of your wine session.
Candles will be placed delicately in a box to take home and allow to fully cure before enjoying.
*Cancellation is needed within 24 hours of event for a refund.
(Age requirements: Because our candle pourings include handling hot wax and fragrance oils, children must be 12 years and older to participate. Anyone under 18 must have a guardian present to sign their waiver. Additionally, children five and under are not permitted in the space. Safety first!)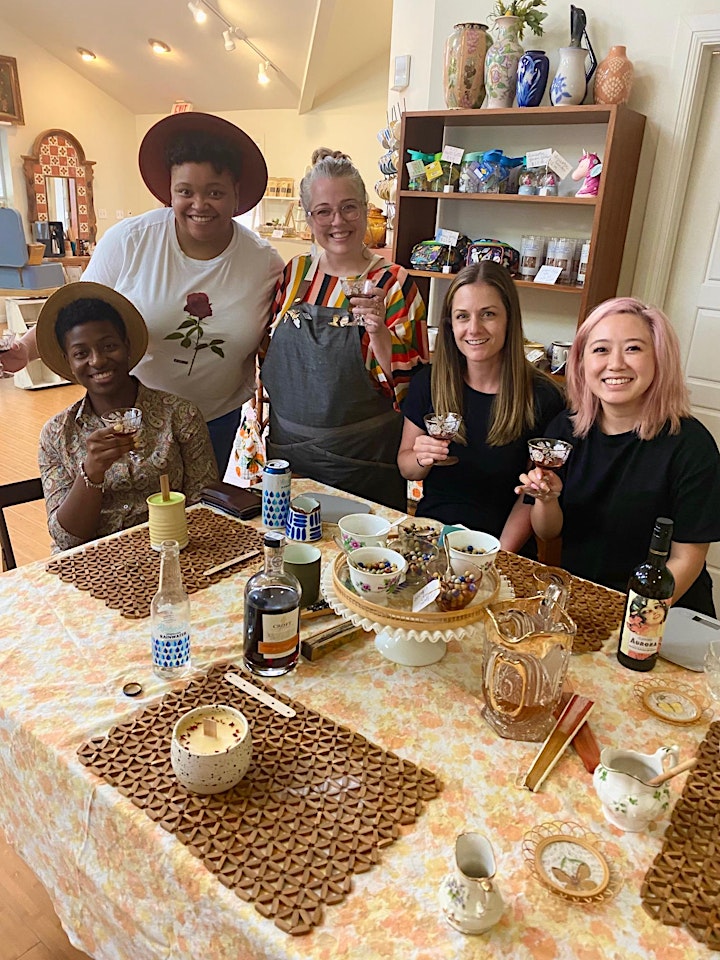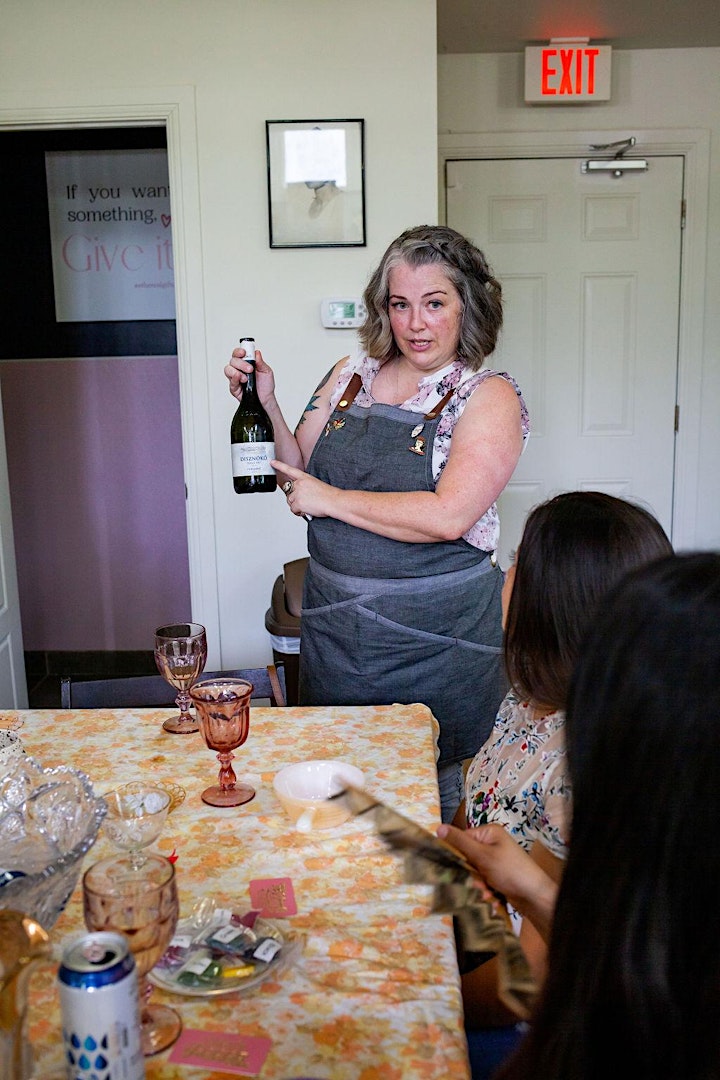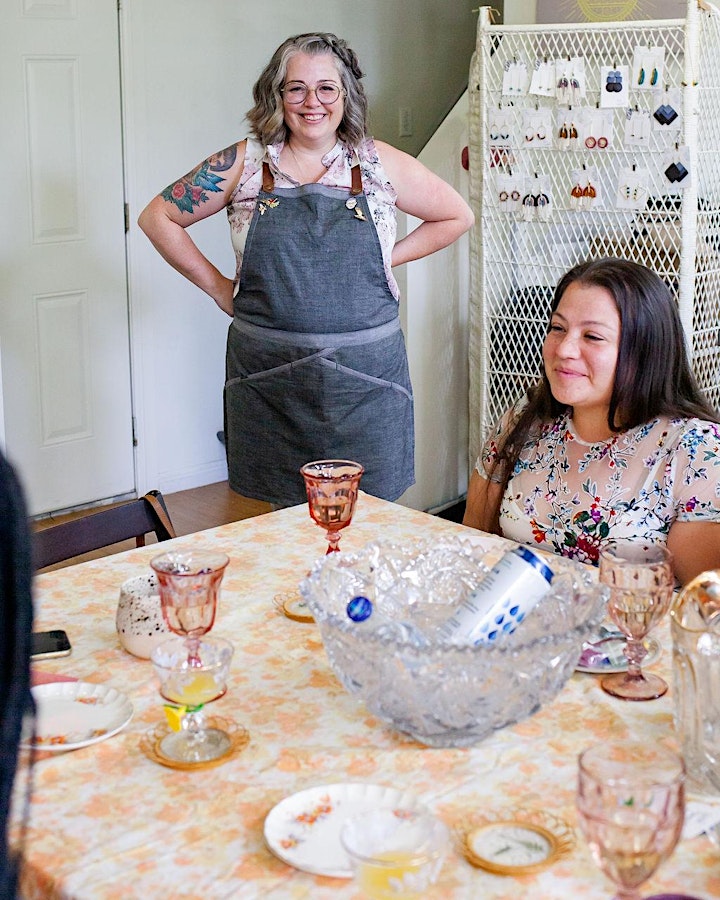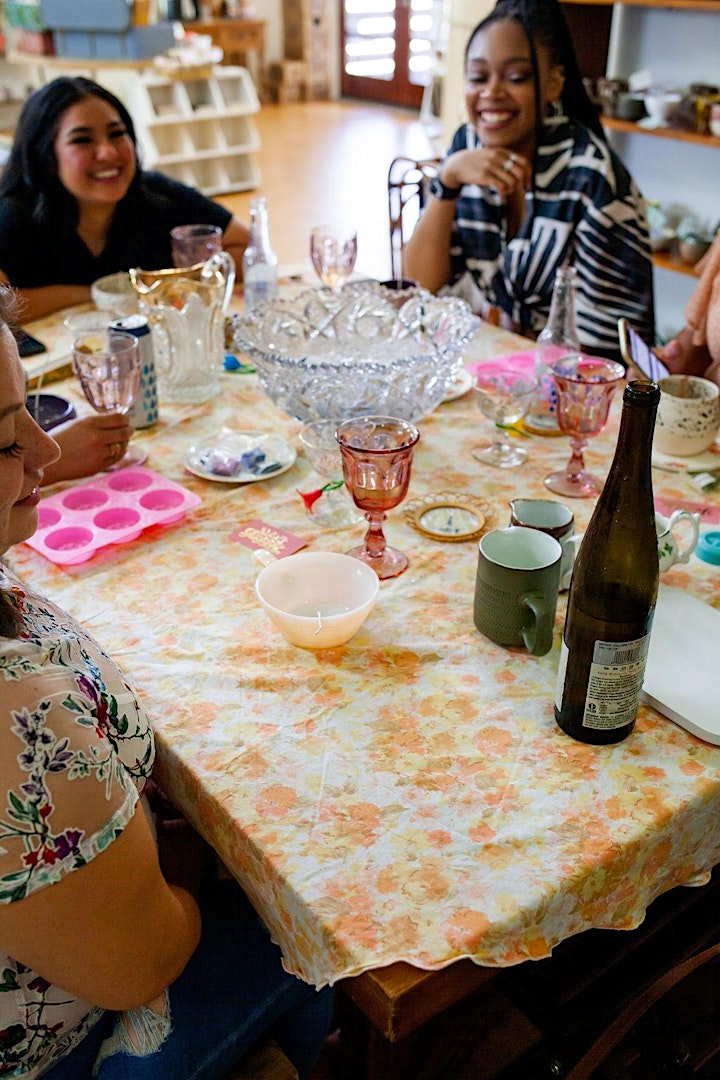 Organizer of Sip + Pour: A Candles and Wine Class