Location
Grand Island Vineyards
12484 California 160
Walnut Grove, CA 95690
Takin' it back to the 80's at Grand Island Vineyards to raise funds for the North Delta Aquatic Center at our Second Annual Sip of Summer!
About this event
Join the Friends of Clarksburg Services and Recreation for our Second Annual Sip of Summer, where we'll be raising funds for the North Delta Aquatic Center and takin' it back to the 80's! You won't want to miss this tubular time that includes a sit down dinner catered by Acoustic Events, the best of the best 80's Music, Wine from Grand Island Vineyards and a live auction.
Early Bird tickets available now!
Pull out the crimper, get on your MC Hammer pants, retro prom dresses or neon, gnarly attire if you want to be considered bodacious upon arrival!
Ticket prices will go up on July 1st, so get your discount ticket now!**
Menu
Beverages
Sangria cocktail "Strawberry wine cooler"
Select Grand Island Vineyards Wines
Our favorite 80's beer
Passed Appetizers
Friday Night Potato Skins with Bacon, Cheddar, Sour Cream, & Chives
After School "Pizza Rolls" Mini Tarts with Tomato Sauce, Fontina, & Pepperoni
Mom's Favorite Micro Taco Salad with Ground Beef, Iceberg, Cheese & Salsa Dressing
Salad Course
Super Cool Chinese Chicken Salad with Diced Chicken, Cabbage, Iceberg, Scallions, Sesame-Soy Dressing, Toasted Almond Slices, and Crispy Mein Noodles
Entrees
Chicken Cordon Bleu with Baked Potato & Sauteed Vegetables
Peppercorn Crusted Steak with Bleu Cheese Cream, Baked Potato & Sauteed Vegetable
"Spaghetti O's" Ring Pasta with Pomodoro, Basil, and Grated Parmesan with Garlic Toast (vegan version available)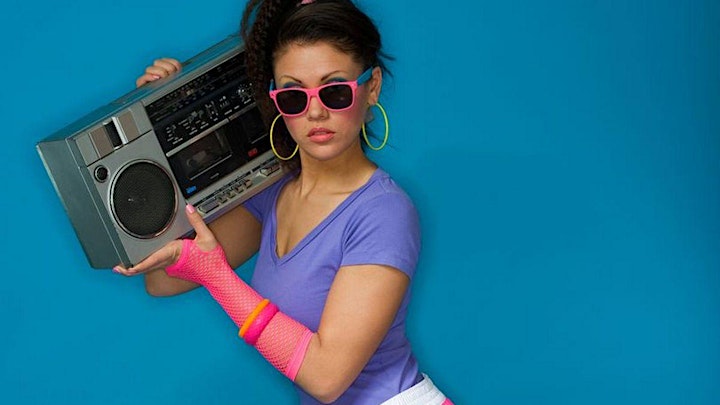 **Ticket prices are $100/person, but will increase to $125/person on July 1st.