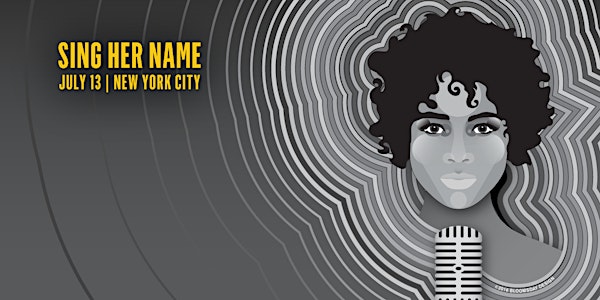 Sing Her Name
When and where
Location
The Great Hall at Cooper Union 7 East 7th Street New York, NY 10003
Refund Policy
Contact the organizer to request a refund.
Description
Please note: Pre-sale ticketing has CLOSED. Tickets will be available at the door:

$35 General Admission
$15 Students (with ID)
-------------------------------
Activist Orchestra Will Sing Her Name
Inspired by #SayHerName, Sing Her Name is a musical tribute to black women impacted by racial injustice, and female activists and organizers of the historic Civil Rights and #BlackLivesMatter movements. Sing Her Name will be held on July 13, 2016, to mark the one-year anniversary of Sandra Bland's passing. The concert features a program of all female composers, including New York and U.S. premieres of works by Florence Price, Margaret Bonds, Ethel Smyth, and a new choral work composed by Courtney Bryan, with text by Sharan Strange.
Under the artistic direction of James Blachly (known most recently for his acclaimed Rite of Spring Dance Party) and Grammy-award winning conductor John McLaughlin Williams, soloists include baritone Dashon Burton, vocalist Helga Davis, soprano Marlissa Hudson, and pianist Michelle Cann. The Dream Unfinished Orchestra will be led by concert master Kelly Hall-Tompkins (Fiddler on the Roof), and The Dream Unfinished Chorus will include members of Downtown Voices, Cantori New York, and other area ensembles.

In addition to musical selections, Sing Her Name will include appearances by Terrance McKnight (WQXR), Kimberle Crenshaw (African American Policy Forum), Gina Belafonte (Sankofa.org), Farah Griffin (Columbia University), Agunda Okeyo (Sisters of Comedy), Farah Tanis (Black Women's Blueprint), Trevor Weston (Drew University) and other artists and speakers. Proceeds will go to the Center for Constitutional Rights, African American Policy Forum, and Black Women's Blueprint. Sing Her Name is presented by The Dream Unfinished: An Activist Orchestra, whose mission is to provide a platform for classical musicians to show solidarity with the #BlackLivesMatter movement. For more information please visitwww.thedreamunfinished.org.
SPEAKERS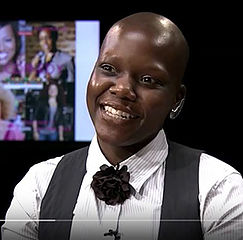 Agunda Okeyo is a writer, producer, filmmaker and activist born in Nairobi and raised between New York City and the Kenyan capital. She has called New York City home for more than 20 years and proudly considers herself a Pan-African New Yorker. Okeyo understands and writes from a global perspective about politics, culture, film, and comedy. A panoramic awareness has shaped her professional experience with organizations such as Duara Foundation, Demos: A Network for Ideas and Action, Re:Gender and Cultural Survival. She is lauded for her ongoing production at Caroline's on Broadway called Sisters of Comedy. It is the only all black women showcase at any of the top comedy clubs in NYC. She has also produced comedy shows at Ginny's Supper Club and Gotham Comedy Club. Okeyo has been featured as a rising producer and activist in Time Out New York, The New Yorker, Essence, The Root, Black Enterprise, The Hollywood Reporter, Forbes and NBC.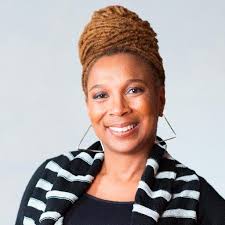 Kimberlé Crenshaw, Professor of Law at UCLA and Columbia Law School and Centennial Professor at the London School of Economics 2016-2018, Is a leading authority in the area of Civil Rights, Black feminist legal theory, and race, racism and the law. She is the founding coordinator of the Critical Race Theory Workshop, and the co-editor of the volume, Critical Race Theory: Key Documents That Shaped the Movement. Crenshaw has lectured widely on race matters, addressing audiences across the country as well as in Europe, India, Africa and South America. Her groundbreaking work on "Intersectionality" has traveled globally and was influential in the drafting of the equality clause in the South African Constitution.

In 1996, Crenshaw co-founded the African American Policy Forum, a gender and racial justice legal think tank, which houses a variety of projects designed to deliver research-based strategies to better advance social inclusion. In 2011, Crenshaw founded the Center for Intersectionality & Social Policy Studies at Columbia Law School, which aims to foster critical examination of how social structures and related identity categories such as gender, race, and class interact on multiple levels, resulting in social inequality. She is a leading voice in calling for a gender-inclusive approach to racial justice interventions, having spearheaded the Why We Can't Wait Campaign and co-authored Black Girls Matter: Pushed Out, Overpoliced and Underprotected, and Say Her Name: Resisting Police Brutality Against Black Women.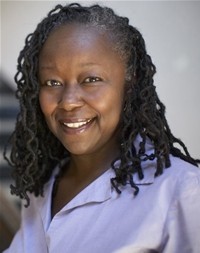 Farah Jasmine Griffin is a professor of English and comparative literature and African American Studies at Columbia University, where she has served as director of the Institute for Research in African American studies.
In addition to editing several collections of letters and essays she is the author of Who Set You Flowin': The African American Migration Narrative (Oxford, 1995), If You Can't Be Free, Be a Mystery: In Search of Billie Holiday (Free Press, 2001) and Clawing At the Limits of Cool: Miles Davis, John Coltrane, and the Greatest Jazz Collaboration Ever (Thomas Dunne, 2008). She is also the editor of Beloved Sisters and Loving Friends: Letters from Addie Brown and Rebecca Primus (Knopf, 1999) co-editor, with Cheryl Fish, of Stranger in the Village: Two Centuries of African American Travel Writing(Beacon, 1998) and co-editor with Brent Edwards and Robert O'Meally of Uptown Conversations: The New Jazz Studies (Columbia University Press, 2004). Her writing has appeared in The New York Times, The Guardian, Harper's Bazaar, Callaloo, and African American Review, and she is also a frequent commentator on WNPR's News & Notes.
Farah received her B.A. from Harvard (1985) and Ph.D.from Yale (1992). Professor Griffin's major fields of interest are American and African American literature, music, history and politics. The recipient of numerous honors and awards for her teaching and scholarship, in 2006-2007 Professor Griffin was a fellow at the New York Public Library Cullman Center for Scholars and Writers.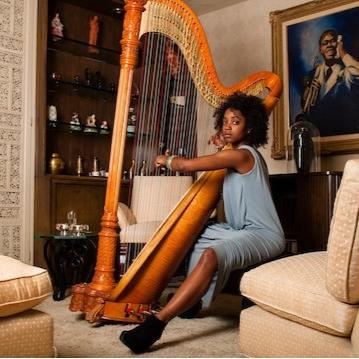 Praised for her rhythmic precision and dynamic range, harpist Ashley Jackson enjoys a multifaceted career as one of the most highly-sought after collaborators in NY and beyond. As an orchestral musician, she has performed with the NY Philharmonic, the Qatar Philharmonic, and NOVUS NY. She has premiered works by Timo Andres, Danielle Eva Schwob, and Nina Young, performed at NY Fashion Week and was featured in the style blog, Swagger New York. As a recipient of the Theodore Presser Award, Ashley presented her research on Margaret Bonds and Langston Hughes in lectures at the Studio Museum of Harlem and UNC. She is currently on faculty at Vassar and serves on the Advisory Board of The Dream Unfinished. She holds a Doctor of Musical Arts degree from Juilliard, a Master of Music from Yale School of Music, and a Bachelor of Arts degree from Yale University.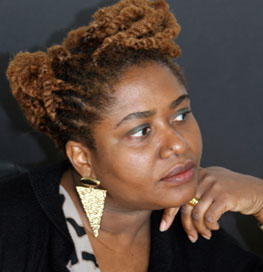 Farah Tanis is a transnational feminist and human rights activist. She is co-founder and Executive Director of the Black Feminist Organization Black Women's Blueprint. She launched and Chairs the first Truth and Reconciliation Commission in the U.S. ever to focus on Black women and their historical and contemporary experiences with sexual assault. Tanis is a 2012 U.S. Human Rights Institute Fellow. For the past seven years she served as Almoner for the Havens Relief Fund, was on the Board of Directors of Haki Yetu working to end Rape in the Congo region of Africa and the Board of Right Rides which provides safe rides home to women and queer people in New York City. Tanis founded the Museum of Women's Resistance (MoWRe). Currently housed at Black Women's Blueprint's HerStory Archives, MoWRe is internationally recognized as a Site of Conscience. Farah Tanis created Mother Tongue Monologues, a vehicle for communicating Black feminist praxis at the grassroots and for addressing Black sexual politics in African American and other communities of the Black Diaspora.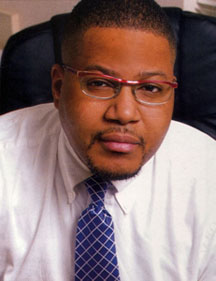 Trevor Weston's music has been called a "gently syncopated marriage of intellect and feeling." (Detroit Free Press) Weston's honors include the George Ladd Prix de Paris from the University of California, Berkeley, a Goddard Lieberson Fellowship from the American Academy of Arts and Letters, and residencies from the Virginia Center for the Creative Arts and the MacDowell Colony.
He has received performances from The Boston Children's Chorus, St. Thomas Church Fifth Avenue Choir, The Starling Chamber Orchestra, Mallarme Chamber Players, The Providence Singers, The Tufts Chamber Chorus, The UC Berkeley Chamber Chorus, The Washington Chorus, Trilogy: An Opera Company, and The Manhattan Choral Ensemble. Weston completed the re-orchestration of Florence Price's Piano Concerto for the Center for Black Music Research in 2010. Earlier this year in May, the Grammy-nominated Choir of Trinity Church Wall Street, under the direction of Julian Wachner, presented an entire concert of Trevor Weston's choral music.
In 2014, Weston's Griot Legacies, for choir and orchestra, premiered in Boston after he completed a short residency for the Boston Landmarks Orchestra. Griot Legacies presents new, innovative versions of four African American Spirituals and demonstrates Weston's "knack for piquant harmonies, evocative textures, and effective vocal writing." (Boston Globe)
Weston is currently Full Professor of Music at Drew University, where he served as the department chair from 2011 to 2014. His primary composition teachers were T. J. Anderson, Olly Wilson, Andrew Imbrie and Richard Felciano.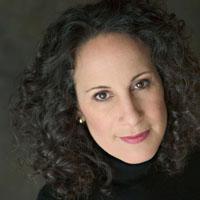 Native New Yorker Gina Belafonte has spent her life in the arenas of entertainment and activism where her professional work thrives today. As the youngest child of Julie and Harry Belafonte, whose impact in these fields is among the most influential and progressive in the world, Gina's passions come as no surprise. Gina lives in LA and New York, working with diverse artists, activists and organizations worldwide to promote cultural and civic engagement in the 21st century. An Actress, Director and Producer, Gina is now the Co-Director of Sankofa.org, a social justice organization founded by her father, that enlists the support of today's most celebrated artists and influential individuals in collaboration with grassroots partners to elevate the voices of the disenfranchised and promote peace, justice and equality.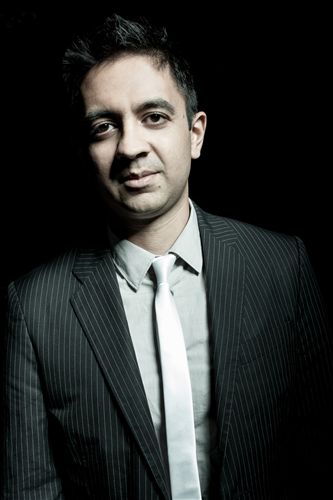 Composer-pianist Vijay Iyer was named a 2011 Grammy nominee, a 2012 Doris Duke Performing Artist, a 2013 MacArthur fellow, and Downbeat Magazine's Jazz Artist of the Year for 2012, 2015, and 2016. He has released twenty-one albums, including A Cosmic Rhythm with Each Stroke (ECM Records, 2016) in duo with legendary composer-trumpeter Wadada Leo Smith; Break Stuff (ECM Records, 2015) with the Vijay Iyer Trio, winner of the German Record Critics' Award for Album of the Year; the live score to the film Radhe Radhe: Rites of Holi (ECM Records, 2014) by filmmaker Prashant Bhargava; and Holding it Down: The Veterans' Dreams Project (Pi Recordings, 2013), his third politically searing collaboration with poet-performer Mike Ladd, named Album of the Year in the Los Angeles Times.
His concert works have been commissioned or premiered by Bang on a Can All-Stars, The Silk Road Ensemble, Ethel, Brentano Quartet, American Composers Orchestra, International Contemporary Ensemble, Imani Winds, Matt Haimowitz, and Jennifer Koh. Iyer is the Director of The Banff Centre's International Workshop in Jazz and Creative Music, the 2015-16 Artist-in-Residence at the Metropolitan Museum of Art, and Musical Director for the 2017 Ojai Festival. His writings have appeared in Journal of Consciousness Studies, Wire, Music Perception, JazzTimes, Journal of the Society for American Music, Critical Studies in Improvisation, and The Oxford Handbook of Critical Improvisation Studies. In 2014 he began a permanent appointment as the Franklin D. and Florence Rosenblatt Professor of the Arts at Harvard University.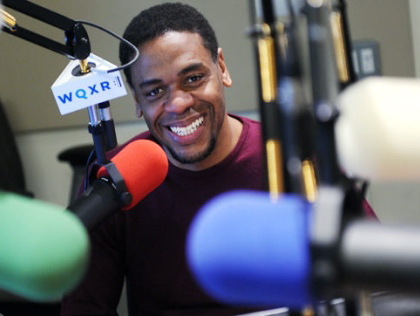 Sing Her Name is hosted by Terrance McKnight, weekday evening host for WQXR 105.9 FM, New York's only all-classical music station. He's also the host and producer of the station's audio documentaries on Langston Hughes, Dr. Martin Luther King, Jr., Hazel Scott, Coleridge-Taylor Perkinson and Florence Beatrice Price. In 2010, his program All Ears with Terrance McKnight, a show about musical discovery, was honored with an ASCAP Deems Taylor Radio Broadcast Award. As a speaker, McKnight has worked with Chamber Music America, the Mellon Foundation, American Opera Projects, the Schomburg Center for Research in Black Culture and the Metropolitan Museum of Art, among others.
SOLOISTS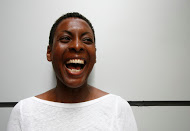 Helga Davis starred in the 25th anniversary remount of Philip Glass and Robert Wilson's seminal work Einstein on the Beach. In addition she is also featured in works by Shara Worden (You Us We All), Paola Prestini (Oceanic Verses), Missy Mazzolli (Elsewhere), Ann Hamilton (The Event of a Thread), and Peter Greenaway (The Blue Planet). She starred in The Temptation of St. Anthony, also by Robert Wilson, with libretto by Dr. Bernice Johnson Reagon of Sweet Honey in the Rock. She is the recipient of the BRIC Media Arts Fireworks grant and presented her evening-length work, Cassandra, in April 2014. She is also a host on Q2 Music, and has conducted special live interviews with Peter Sellars, Henry Threadgill, Dr. Cornell West, Judd Greenstein, Krzysztof Penderecki, The Kronos Quartet, and John Luther Adams. She was awarded an ASCAP Multimedia Award for hosting 24:33: twenty-four hours and thirty-three minutes of the playful and playable John Cage.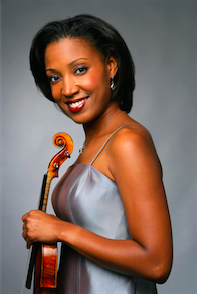 Acclaimed by the New York Times as "the versatile violinist who makes the music come alive" and for her "tonal mastery" (BBC Music Magazine) and "searing intensity" (American Record Guide), violinist Kelly Hall-Tompkins has a dynamic career as a soloist and chamber musician. Winner of a Naumburg International Violin Competition Honorarium Prize, Ms. Hall-Tompkinshas appeared as soloist in all 3 halls at Carnegie and with the Symphonies of Dallas, Jacksonville, Tulsa, Brevard Festival, Uruguay, also recitals in cities including Paris, New York, Toronto, Washington, Chicago, Baltimore and festivals in France, Germany and Italy. Currently the "Fiddler," violin soloist, for the Broadway production of "Fiddler on the Roof," The New York Times hailed Ms. Hall-Tompkins in a feature article as holding the title role, together with dancer Jesse Kovarsky. Featured as soloist in over 200 Broadway performances to date, plus a new cast album alongside a bonus track by Itzhak Perlman, Ms. Hall-Tompkins has been the featured subject on NBC's Today Show with Harry Smith, NBC 4 New York with Janice Huff, NBC 4 at 5, WWFM radio and Strings Magazine among numerous other major press outlets for her role in Fiddler. Ms. Hall-Tompkins' recent video recording, entitled "Imagination," has achieved over 1 Million views on You Tube to date and was featured by Chamber Music America and in Strings Magazine, which hailed the work as "Visionary...groundbreaking...sumptuous...a potent package..." A frequent collaborating partner of Grammy winning violinist/composer Mark O'Connor, Ms. Hall-Tompkins is first violinist of the O'Connor String Quartet and has performed O'Connor's Double Violin Concerto in concerts and festivals across the United States, including Tanglewood, Santa Fe Chamber Music Festival and Lincoln Center's Great Performer's Circle. A passionate chamber musician and humanitarian, Ms. Hall-Tompkins is a member of the Florida-based Ritz Chamber Players, which has appearing Ravinia's Rising Stars Series, The Allen Room at Lincoln Center, and WQXR's "Soundcheck," Ms. Hall-Tompkins is also the founder and President of Music Kitchen-Food for the Soul, which has, to date, brought over 80 chamber music performances to New York City homeless shelters and been featured in the New York Times.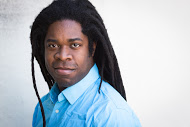 The 2015-16 season for Bass-Baritone Dashon Burton included performances of the title role in Elijah, two subscription weeks of Belshazzar's Feast with the Charleston Symphony, Mozart's Requiem in a return to Boston's Handel and Haydn Society, Bach's Mass in B Minor with the Baltimore Symphony and the Bach Society of St. Louis, and the role of Jesus in Bach's St. Matthew Passion at the Baldwin Wallace Bach Festival in Berea, Ohio. In December, he sang Handel's Messiah with the New Jersey Symphony, Boston Baroque, and the Kansas City Symphony, and last month he appeared in performances of Beethoven's Ninth Symphony under the baton of Music Director Michael Stern.
In recent seasons, Burton debuted with the Cleveland Orchestra in Janacek's The Cunning Little Vixen led by Franz Welser-Möst; and Boston's Handel and Haydn Society in their production of Handel's Samson. He has toured Europe in Bach's St. John Passion with Christoph Pregardien's Le Concert Lorrain, and sang the role of Jupiter in Les Talents Lyrique's production of Castor and Pollux with Christophe Rousset in Toulouse, France.
Burton is also an avid performer of new music, and has premiered works of Christopher Cerrone, Caroline Shaw, William Brittelle, and Judd Greenstein. He is a founding member of the internationally touring chamber ensemble Roomful of Teeth. Devoted to performing new compositions using the fullest possible range of vocal techniques, the group received a Grammy Award for "Best Chamber Music/Small Ensemble Performance" in 2014.
Burton earned his bachelor's degree from Oberlin College Conservatory of Music, and his master's degree from Yale University.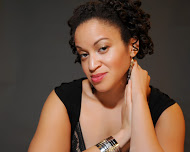 American soprano Marlissa Hudson has been described as a "superb lyric coloratura" (St. Louis Post-Dispatch). At home both on the operatic and concert stage, she made her professional debut while a student, performing Summertime from Porgy and Bess with the Baltimore Symphony Pops Orchestra under the baton of Marvin Hamlisch.
Recognized as an international concert performer, Marlissa has been featured in Bulgaria and Paraguay, and has collaborated in the U.S. with such esteemed organizations as the Saint Louis Symphony Orchestra, Baltimore Symphony Pops Orchestra, National Philharmonic Orchestra, Vocal Essence, the 92nd Street Y, and members of the Arianna Quartet. Recitals are a definitive niche, and she has performed as a recitalist across the continental U.S. and St. Croix US VI.
As a recording and performing artist, Marlissa has been featured on multiple labels singing the work of modern composers. Her discography also includes 2 albums, "Libera" and "Lust", which was funded in part by a successful $15,000 Kickstarter campaign.
Marlissa received her formal training at Duke University and the Peabody Institute of Johns Hopkins University. She earned awards for music at both schools, including a Peabody Career Development Grant.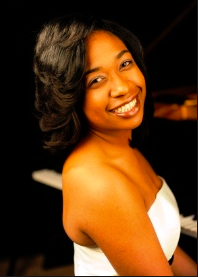 Concert pianist Michelle Cann is a young artist with a deep musical commitment to performing a wide range of repertoire throughout the U.S. and to bringing the arts to local communities. She made her orchestral debut at age 14 and has since performed with various orchestras including the Florida Orchestra, The New Jersey Symphony Orchestra and the Cleveland Institute of Music Symphony Orchestra. She regularly appears in recital and as a chamber musician throughout the U.S., China and South Korea at premiere concert halls including the National Center for the Performing Arts in Beijing and the Kennedy Center for the performing Arts.

Michelle received her Bachelor and Master degrees in piano performance from the Cleveland Institute of Music studying with Paul Schenly and Daniel Shapiro and received an Artist Diploma from the Curtis Institute of Music in Philadelphia where she served as one of the inaugural fellows of ArtistYear. Her summer festival appearances include the Taos Chamber Music Festival, YellowBarn Chamber Music Festival, Perlman Music Program Chamber Music and Artist in Residence at Pianofest in the Hamptons. She is also a faculty member at the Luzerne Music Center as the Coordinator-Instructor of Piano Performance and Chamber Music.
COMPOSERS & CONDUCTORS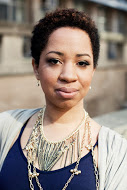 Courtney Bryan, a native of New Orleans, La, is "a pianist and composer of panoramic interests" (New York Times). Her music is in conversation with various musical genres, including jazz and other types of experimental music, as well as traditional gospel, spirituals, and hymns. Bryan has academic degrees from Oberlin Conservatory (BM), Rutgers University (MM), and Columbia University (DMA) with advisor George Lewis. Following an appointment as Postdoctoral Research Associate in the Department of African American Studies at Princeton University, she will begin her position as Assistant Professor of Music at Tulane University's Newcomb Department of Music beginning in Fall 2016.
Bryan's work has been presented in a wide range of venues, including Lincoln Center, Miller Theatre, Symphony Space, The Stone, Roulette Intermedium, La MaMa Experimental Theatre, National Gallery of Art, Blue Note Jazz Club, Jazz Gallery, and Bethany and Abyssinian Baptist Churches. Upcoming commissions include pieces for the Colorado Springs Philharmonic, Miller Theatre, Carnegie Hall's Link Up program, and Duo Noire. Bryan has two independent recordings, "Quest for Freedom" (2007) and "This Little Light of Mine" (2010). www.courtneybryan.com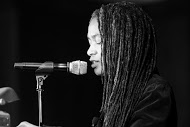 As a founding member of the Dark Room Collective and co-curator of its Dark Room Reading Series, Sharan Strange helped to present over 100 established and emerging writers, musicians, and visual artists of color to audiences in the Boston area from 1988-1994. For many years she was also a contributing editor of Callaloo, the journal of African diaspora arts and letters.
Her honors include the Rona Jaffe Foundation Writer's Award, the Barnard New Women Poets Prize (for her collection, Ash), the D. C. Commission on the Arts and Humanities Individual Artist Grant, and residencies at the Gell Writers' Center, the MacDowell Colony, and Yaddo. She has served as Bruce McEver Visiting Chair in Poetry at the Georgia Institute of Technology, and faculty at the Center for the Contemplative Mind in Society, as well as writer-in-residence at several colleges and universities. Currently, she teaches creative writing at Spelman College and serves as a board member of Poetry Atlanta.
Her writings have also appeared in numerous journals and anthologies—Angles of Ascent: A Norton Anthology of Contemporary African American Poetry; The American Poetry Review; Best American Poetry; Dance the Guns to Silence; Furious Flower: African American Poetry from the Black Arts Movement to the Present; Mosaic Literary Magazine; and, Temba Tupu! Africana Women's Self-Portrait, among others; in exhibitions at Boston's Institute of Contemporary Art, and the Whitney Museum, the New Museum of Contemporary Art, and the Skylight Gallery in New York; and, in concert performance by the American Modern Ensemble.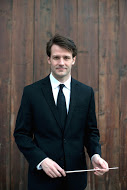 James Blachly is a conductor dedicated to audience engagement, community outreach, and imaginative programming. Recently named the 8th Music Director of the Johnstown Symphony Orchestra in its 88-year history, Mr. Blachly also serves as Music Director of the New York City-based Experiential Orchestra, Music Director of Geneva Light Opera, and co-Artistic Director of The Dream Unfinished. Steve Smith, writing for the New York Times, praised his performance of Mahler 4, saying, "Mr. Blachly's interpretation had a subtle elasticity" and his "thoughtful conception was admirable."
His innovative programming has invited audiences to dance to Stravinsky's Rite of Spring, join with the orchestra in "Loft Parties" in New York City, and engage with Symphonie fantastique and Petrouchka with circus choreography in an ongoing collaboration with The Muse in Brooklyn. Dedicated to finding new ways of empowering audiences, Blachly is also in demand as a speaker on Listening as Leadership, bringing his expertise as a conductor and passion for music to corporations, schools, and other organizations.
Dedicated to music education, he is the co-founder of Make Music NOLA, an El Sistema-Inspired program in New Orleans, and was the only American invited to participate in the 1st Annual Young Conductor's Showcase as a part of El Sistema's 40th Anniversary celebration. He regularly conducts workshops for the New York Philharmonic, and served as Ensemble Director for the Baltimore Symphony's OrchKids program.
He studied conducting with Don Schleicher and Larry Rachleff, and in workshops with Marin Alsop, Gustav Meier, and Jim Ross.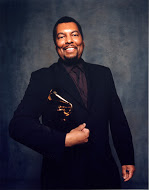 John McLaughlin Williams is a GRAMMY award-winning conductor, four-time GRAMMY nominee, and the first African-American orchestral conductor to be awarded a GRAMMY. His many recordings received acclaim from international publications Gramophone, Classic FM, International Record Review, Fanfare, American Record Guide, and Diapason. His conducting engagements included appearances with the Detroit Symphony Orchestra, Colorado Symphony Orchestra, National Symphony Orchestra of Ukraine, Classic FM Orchestra Bulgaria, Chicago Sinfonietta, and others. His violin credits are extensive. At the age of fourteen he was selected to appear as soloist with the National Symphony Orchestra in its first Kennedy Center concert series for Washington D.C school children. "JMW" attended Boston University, The New England Conservatory and The Cleveland Institute of Music, studying with Jerome Rosen, Eugene Lehner, Dorothy Delay, Martin Chalifour, conducting with Carl Topilow, and composition with Margaret Brouwer and Donald Erb. He was a member of the Houston Symphony, Concertmaster of the Virginia Symphony, and has appeared as violin soloist with many orchestras, including the Boston Pops Esplanade Orchestra, South Carolina Philharmonic, Portland Symphony, Boston Ballet Orchestra, and as guest concertmaster with ballet, opera and symphony orchestras. Among the conductors he has appeared with as a soloist are James Sedaris and film composer John Williams, and he was the soloist in the American premieres of concerti by Arnold Bax and Joseph Jongen, and in 1998 performed the Concerto of African-English composer Samuel Coleridge-Taylor, whose chamber music he has also recorded.