Sing! Global 2020 – An Immersive Conference to Encourage and Deepen Worship |Available On-Demand through Dec 31, 2020 at GettyMusicPlus.com
About this event
The Sing! Global 2020 Conference is now fully available on-demand at GettyMusicPlus.com
Register today to receive access to view the entire event on-demand until December 31, 2020 at GettyMusicPlus.com
With your registration, you will gain access to:
Dozens of plenary talks from top speakers and artists
Special concerts including the Getty's new Evensong debut
Over 100 speakers, artists and musicians from around the world
Over 60 practical breakout sessions designed to enhance your ministry and spark your creativity
Exclusive interview and features from our lineup of leading influencers
Access to over 45 free hymns and songs for your church or family
Musical worship led from 6 continents
Fresh ideas and inspiration for your choir, worship team or musicians during this time of lockdown
Practical advice from the world's leading technology experts on how to livestream your church services or gatherings
Access to the Sing! Online community to share resources, advice and needs with like-minded believers around the world
A full day of teaching on enriching worship in homes and with children
A free copy of Foxe: Voices of the Martyrs and subscription to The Voice of the Martyrs magazine for 12 months 
And much more!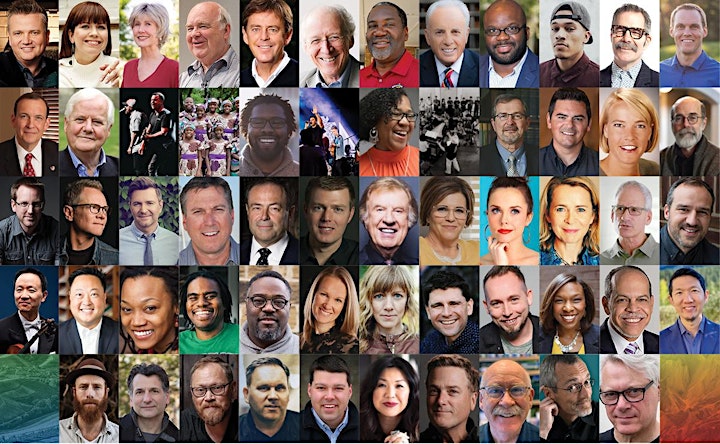 Over 100 Speakers & Artists
Including:
Keith & Kristyn Getty
John Piper
Alistair Begg
Trip Lee
Joni Eareckson Tada
David Platt
Mark Dever
Sally Lloyd Jones
Alistair Begg
John Lennox
Andrew Peterson
Paul David Tripp
Conrad Mbewe
Steven Curtis Chapman
H.B. Charles
Os Guinness
Trillia Newbell
Tim Challies
Joel Beeke
Miguel Nunez
Shai Linne
Phil Vischer
Bob Kauflin
Travis Cottrell
City Alight
Matt Redman
Matt Papa
Matt Boswell
David Kim
And MANY MORE! Over 100 speakers and artists.
Broadcasted Features of Sing! Global Include:
Day 1
Children's Leadership Forum
Singing led by Keith and Kristyn Getty
Messages and Interviews from Keith and Kristyn Getty, Joni Eareckson Tada, Sally Lloyd Jones, Phil Vischer, Rick Dempsey, and Paige Benton Brown
Special music from The African Children's Choir
Day 2
Main Evening Session | The Wonder and Power of the Word of God
Singing led by Keith and Kristyn Getty with the Getty Band
Messages and Interviews from John Lennox, Alistair Begg, and Ross Wilson
Special Music from City Alight and David Kim
Live Q&A with Keith and Kristyn
Late Night Feature | World premiere of Kristyn Getty's new recording project Evensong: Hymns and Lullabies at Close of Day
Day 3
Main Evening Session | Singing the Scripture in the Sunday Service
Singing led by the Getty Music Writing Team (Matt Papa, Matt Boswell, Jordan Kauflin, Matt Merker)
Messages and Interviews from Paul David Tripp, Ligon Duncan, Conrad Mbewe, John MacArthur, and H. B. Charles, Jr.
Special Music from Joanne Lunn
Live Q&A with Keith and Kristyn
Late Night Feature | Andrew Peterson: Behold the Lamb of God
Day 4
Main Evening Session | The Word in the World: Singing, Suffering, and Witness in the 21st Century
Singing led by Keith and Kristyn Getty with the Getty Band
Messages and Interviews from John Piper, Trip Lee, and more
Special Music with John Patitucci
Live Q&A with Keith and Kristyn
Late Night Feature | Praying the Word Around the Globe with David Platt