About this Event
Reserve Seats for this event are subject to a $15 food or beverage minimum.
Simon Phillips is by far one of the world's most renowned and respected musicians, whose style not only reflects his technical gift but also his distinct musical sensibility. Whether it is Rock, Fusion, Jazz or World, Simon applies the same precision and intensity to his drumming, which is never lacking in emotion and feel.
Simon's professional musical career began at the early age of twelve, performing and record?ing with his father's, Sid Phillips, Dixieland band until he turned sixteen when he joined the London production of the musical "Jesus Christ Superstar". Simon soon became one of London's most celebrated session drummers. In his early twenties he was well on his way to having a musical career nothing short of brilliance. To date he has toured and recorded with many bands and artists, including: Mick Jagger, The Who, Jeff Beck, Jack Bruce, Peter Gabriel, Joe Satriani, Tears for Fears, Judas Priest, Roxy Music, Michael Schenker, Nik Kershaw, Al DiMeola, 801, Pete Townshend, Robert Palmer, Stanley Clarke, The Pretenders, Whitesnake and Dave Gilmore... to name but a few.
Expanding his career from drumming to composing, Simon recorded his first solo al?bum "Protocol" in 1988, followed by a live album, "Force Majeure", in 1992.
During that year he got a call to join Toto on their Kingdom Of Desire tour of the World and this was the start of a 21 year collaboration.
He recorded his third solo album, "Symbiosis", in 1995 and "Another Lifetime" in 1997. He formed his own band and toured Europe and Japan. In 1999 a complete change of style took place and resulted in "Vantage Point", which is a pure, straight ahead jazz album in collaboration with pianist Jeff Babko.
Simon is also known as a producer and engineer and collaborated with British composer Mike Oldfield, on albums Crises, Discovery & Islands. Aside from his solo projects, Simon also co-produced Toto's "Tambu" in 1995, followed by "Mindfields" in 1998 and adding engineering duties to co-produce "Through the Looking Glass" in 2002 and "Falling In Between" in 2005.
In 2009 he partnered up with longtime associate and friend, Philippe Saisse and together with Pino Palladino formed PSP. A live CD and an EP was produced and tours of Europe and Japan in 2011 & 2012.
In 2010 he joined Michael Schenker for a short tour of Japan – the first time playing with Michael since the recording of the Michael Schenker Group in 1980. Also that year he performed with Trilok Gurtu and the NDR Big Band for an amazing project resulting in the "21 Spices" CD – a fusion of Indian, World and Jazz music.
As if not busy enough in 2010 Simon was approached by Japanese virtuoso pianist Hiromi to form "The Trio Project" together with bass legend Anthony Jackson. The trio has recorded four CDs, "Voice", "Move", "Alive" and "Spark". The trio toured throughout the World from 2010 to 2017.
25 years after his first solo recording, Simon released "Protocol II" featuring Andy Timmons (Gtr), Steve Weingart (Keys) and Ernest Tibbs (Bass). The band, under the name of "Protocol II", toured in Europe, the US and Japan.
At the beginning of 2014 Simon felt that, after 21 years, it was time to leave Toto. "Protocol III" was recorded and tours of Europe, Japan and the US followed.
A new CD, Protocol IV, was released in October of 2017 featuring a new band – Greg Howe (gtr), Dennis Hamm (keys) and Ernest Tibbs (bass) and followed up by tours in Europe, Japan, China & the US.
Simon continues to tour with Protocol, who is celebrating their 30th Anniversary in 2019, as well as with Zen Amadeus with Bill Evans and Soul Bop with Randy Brecker and Bill Evans.
Greg Howe
In his 30 year career, Greg Howe has produced, written and arranged nine solo instrumental studio albums along with two collaboration albums with Richie Kotzen of the Winery Dogs. In addition, Howe has contributed to a long list of albums/records by other artists.
Howe has also developed a solid reputation as a technical innovator, particularly for his strong utilization of tapping, unusual time signatures and his "hammer-on from nowhere" legato method. His self-titled debut album "Greg Howe" is ranked tenth best shred album of all time by Guitar World Magazine.
Greg Howe has collaborated with artists such as Dennis Chambers, Victor Wooten, Richie Kotzen, Jason Becker, Billy Sheehan, Stu Hamm, Simon Phillips, Marco Minneman, John Wetton, Dave Weckl, Bernie Worrell, Gregg Rolie, Eddie Jobson, and many others.
He's also made a name for himself as a stellar sideman and session musician with artists like Michael Jackson, Justin Timberlake, Christina Aguilera, Rihanna, Enrique Iglesias, and many more.
His TV appearances include The Grammy's, American Music Awards, The Tonight Show, The Today Show, The Billboard Awards, Teen Choice Awards, just to name a few.
In 2006, Shrapnel Records celebrated Greg's 20 year career with ―Collection – The Shrapnel Years‖ – an album containing some of his best musical moments — comprised of musically technical ditties such as "Bad Racket" and "Joker's Wild," as well as the popular "Jump Start" and the funky "Howe 'Bout It." These tracks also contain standout performances by some of the greatest musicians in progressive music, including drummers Dennis Chambers and Atma Anur, Keyboardist Vitalij Kuprij, as well as bassists Billy Sheehan and Victor Wooten along with other world class players.
Musical trends may come and go, but you always know what's in store with Greg Howe, and this veteran guitarist certainly won't disappoint with his breathtaking showcase as one of the best rock/fusion players in the world. (Greg Howe endorses: DV Mark Amps, Kiesel Guitars, D'Addario Strings, Seymour Duncan Pickups, and Carl Martin Pedals.)
Ernest Tibbs
Graduated from Bass Institute of Technology in 1989 and received the Bass Student of the Year Award. Since then, he's gone on to develop an impressive list of credits, including work with Natalie Cole, Dionne Warwick, Gladys Knight (musical Madam Lilly), James Ingram, Melba Moore, Eloise Laws, and Debra Laws.
Ernest has also toured and/or performed with Allan Holdsworth, Simon Phillips, Dean Brown, Harvey Mason, Scott Henderson, Andy Summers, Jeff Richman, Thom Rotella, David Benoit, David Garfield, Phil Upchurch, Dan Segal, Tom Scott, Eric Marienthal, Brian Auger, Ronnie Laws, Jeff Lorber, Gregg Karukas, Kevin Toney, Pat Kelley, Lee Ritenour, John Pisano, Brian Bromberg, Brandon Fields, Norman Brown, Russian Pop Star Alsou, as well as symphony orchestras in San Francisco, Atlanta, and Los Angeles. Ernest was also a member of the Debbie Allen directed musical "TWIST" at the Pasadena Playhouse in Los Angeles, California.
Ernest has been part of the teaching staff at Musician's Institute for 19 years. He has also made recent clinic/concert appearances with Mike Stern, Danny Gottlieb, and Oz Noy.
His TV appearances include two appearances on the Tonight Show with Jay Leno, the Rosie O'Donnell Show, and the 2002 American Idol finale. His recording credits are equally impressive: Simon Phillips & Protocol, Allan Holdsworth, Phil Upchurch & the Phil-Harmonic Orchestra, Dean Brown, David Garfield, David Benoit, Pat Kelley, Kevin Toney, Carlton Schroeder, Mijares, MSM Shmidt, Vernell Brown, Jr., Ray Fuller, and Sonny Axell. He was also a part of the recording band for "Livin' for Live", The Natalie Cole Story.
Otmaro Ruiz
Considered one of the most important jazz pianists in the current scene, venezuelan Otmaro Ruiz is known for his versatility and virtuosity. After working intensively in Venezuela with artists such as Soledad Bravo and Ilan Chester, Otmaro moved to Los Angeles in 1989 to join the group of great names of the jazz world such as Alex Acuña, Justo Almario and Abraham Laboriel, with whom he still collaborates in diverse projects. With an intense musical career, filled with concerts, workshops and recordings worldwide, Otmaro worked for 5 years with Dianne Reeves as a pianist and musical director. During this period Otmaro participated in the recording project of her CD "In The Moment – Live in Concert" which won the Grammy Award 2001. In that same year, Alex Acuna's album "Acuarelas de Tambores, also with Otmaro's collaboration, was nominated to a Grammy. His collaboration with Weston Woods Studios for the Scholastic Series of animated children videos have won important recognitions like the "2004 Audie Award" in the Children Production Category and Bronze Remi at the 2004 Worldfest-Houston International Film Festival (for the Soundtrack of "Chato and The Party Animals"); Otmaro also received a Life Time Special Award "International Exposure" from the Venezuelan National Artist's Institute (for outstanding career in a foreign country). In 2012 Otmaro was awarded an Honorary Doctorate Degree in Musical Arts from Shepherd University. His work as an arranger was recognized by the American Academy of Recording Arts with a 2016 Grammy Nomination.
The long list of renowned musicians with whom Otmaro works constantly confirms his versatility proving that this jazz giant sails with ease in many different styles, from Straight-Ahead jazz to PopRock, from the most authentic Salsa & Afro-Cuban to the most exciting Fusion, with unusual ability to express his own language both at the acoustic piano and in the electronic world of synthesizers.
Among these amazing artists: John McLaughlin, Tito Puente, Arturo Sandoval, John Patitucci, Paquito D'Rivera, Jing Chi, Nana Caymmi, Dori Caymmi, Akira Jimbo, Frank Gambale, Peter Erskine, Dave Weckl, Art Davis Quintet, Charlie Haden Liberation Music Orchestra, Alain Caron, Gino Vannelli, Tolu, Frank Morgan, Robben Ford, Vinnie Colaiuta and Jon Anderson. Regarded as one of the most sought-after keyboardists for recordings in today's scene, Otmaro is still able to dedicate time to teaching, scoring of movie sound-tracks and to the production of his works as a leader with original compositional material, captured in the CDs "Otmaro Ruiz plays Ryuichi Sakamoto", "Distant Friends", "Nothing to Hide", "Latino" and in his most recent album "Sojourn". Released in September 2008, Sojourn encompasses the rhythmic complexity, harmonic sophistication and melodic beauty of his most recent compositions, under the architecture of a constant equilibrium, and presented with his own quartet, with the talented Jimmy Branly (drums), Carlos Del Puerto (acoustic bass) and Ben Wendel (saxophones and bassoon). Currently, Otmaro is a Jazz Piano Faculty at University of Southern California (USC), at Shepherd University School of Music and is also invited frequently as a guest clinician at Los Angeles Music Academy (LAMA) and Musicians Institute (MI).
Otmaro Ruiz enjoys a US support deal from KAWAI Pianos and proudly endorses products from the following companies: LP (Latin Percussion), ART, RADIAL ENGINEERING, MACKIE, ZOOM, PRIMACOUSTIC, US MUSIC CORP (QuikLok, Washburn Guitars), SCARBEE and ILIO/SPECTRASONIC.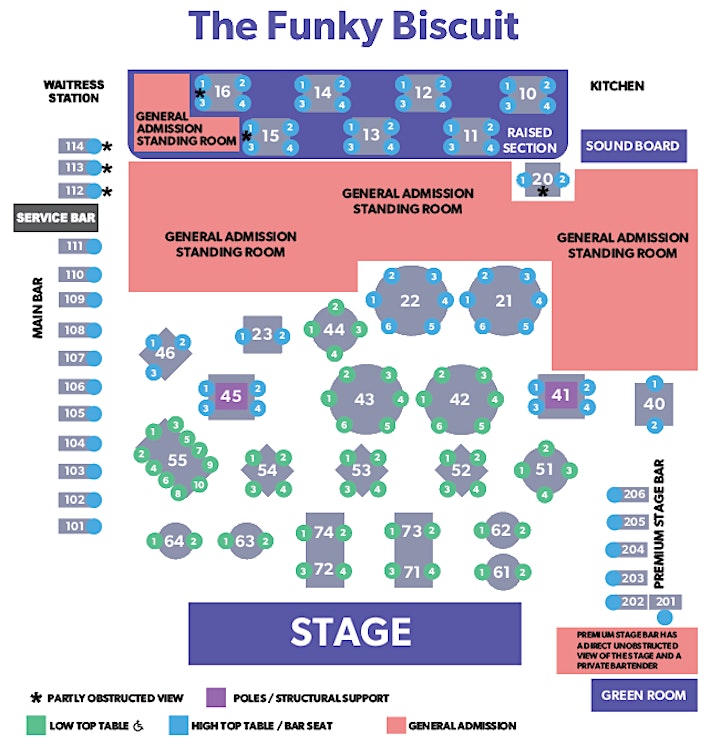 Performers
Date and Time
Location
Refund Policy