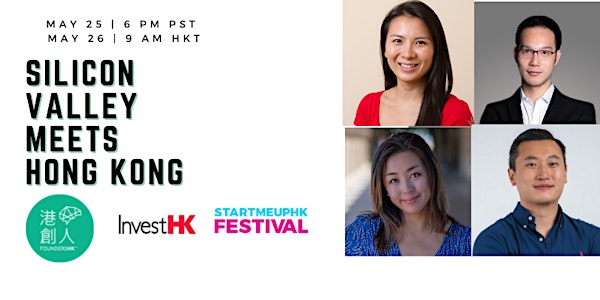 Silicon Valley Meets Hong Kong Featuring Flexport, Airbnb, and Airwallex
Silicon Valley Meets Hong Kong Featuring Flexport, Airbnb, and Airwallex
When and where
Location
Zoom (Zoom info will be sent after you sign up) Zoom Zoom, AL
About this event
FoundersHK is hosting a StartmeupHK Festival 2021 Zoom Talk with leaders form Flexport, Airbnb, and Airwallex.
Why Hong Kong?
Marketing expansion in Asia - Dos and Don'ts
Hiring in Asia - Dos and Don'ts
Asia expansion lessons learned: What worked and didn't work
Speakers:
Dawn Kaung, Former GM at Flexport
Henek Lo, Former GM of Airbnb and WeWork
Kai Wu, Greater China CEO and Group CFO at Airwallex
Moderated by:
Edith Yeung - Co-Founder of FoundersHK, General Partner at Race Capital and Advisor to 500 Startups
講者:
Dawn Kaung, Former GM at Flexport
Henek Lo, Former GM of Airbnb and WeWork
Kai Wu, Greater China CEO and Group CFO at Airwallex
主辦方:
Edith Yeung - FoundersHK 聯合創辦人,Race Capital合夥人,500 Startup顧問
This event is part of STARTMEUPHK Festival supported by InvestHK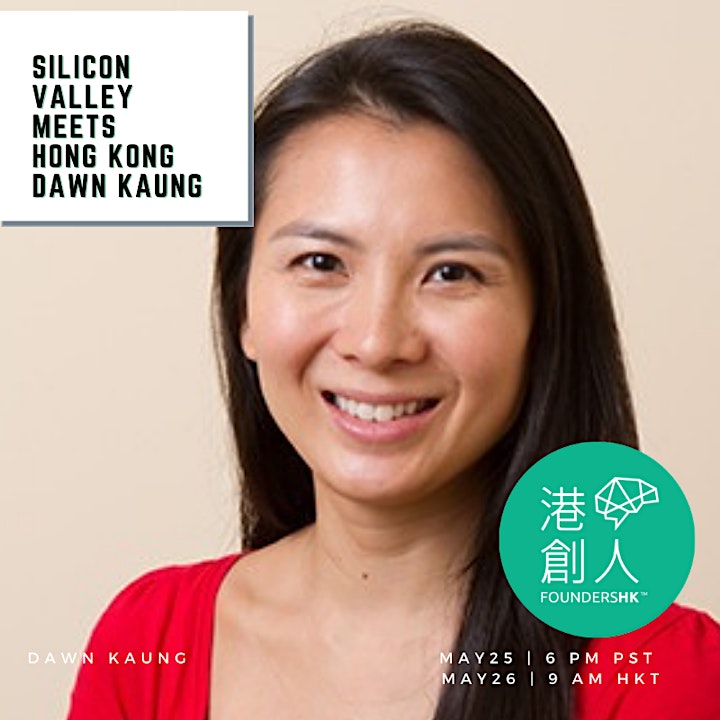 Dawn Kaung is the former GM and Head of Ocean Fulfillment & Operations, Asia at Flexport.
During her time at Flexport, Dawn was responsible for managing the planning, allocation, and booking of all Ocean shipments at Flexport, a digital freight forwarder founded in San Francisco in 2013. Dawn first joined Flexport in 2018 as the General Manager in Hong Kong, she was responsible for everything, from operations to talent development to managing relationships with clients and customers.
Prior, Dawn spent several years at Avery Dennison working in sales and global supply chain management. Dawn also worked at McKinsey & Company and Dell early on in her career. Dawn holds an MBA from Harvard Business School.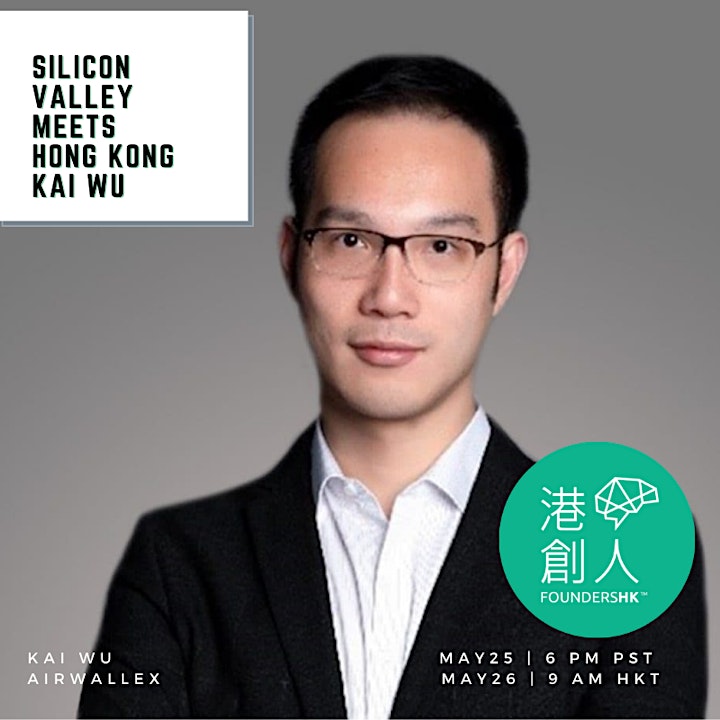 Kai Wu is the Greater China CEO at Airwallex
Kai Wu oversees the company's strategy and operations in Greater China. Prior to Airwallex, Kai was a core member of the financial services leadership group at BCG prior to joining Airwallex. He has also advised PEs on major investments in top Fintech companies in China. Prior to BCG, he worked at Bertelsmann Asia Investments (BAI), covering investments in TMT and Fintech industries.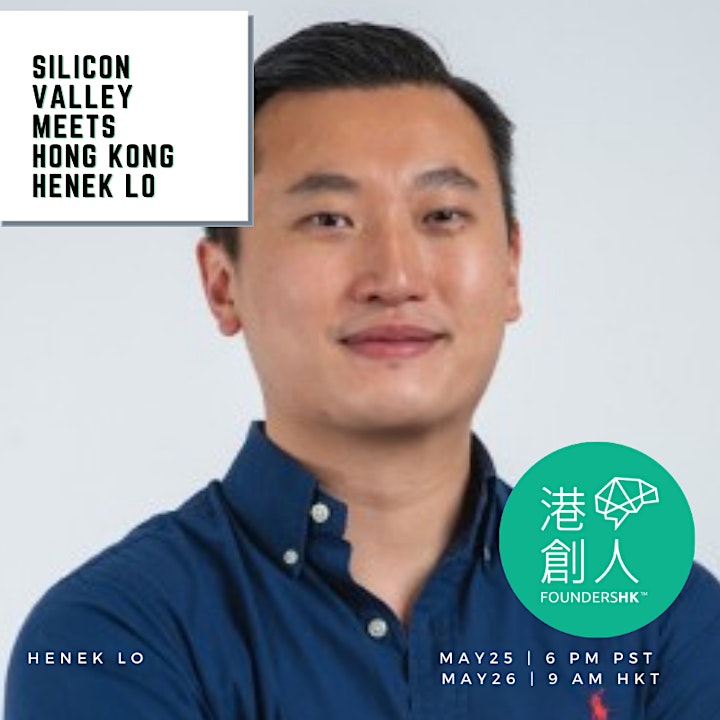 Henek is the founder of Hype Asia, a Venture Builder that helps international startups expand into China and Asia from 2018. HYPE specializes in cross border operations and how to effectively grow businesses entering new markets. In 2021, the company also launched its own Venture Studio to build new D2C startups based in Hong Kong to sell globally. By combining ideas, hands on operations and capital - HYPE works with entrepreneurs to build new hyper growth companies.
Henek was previously the first employee to launch WeWork into the APAC region in 2016 as the General Manager for Asia - launching the first 5 locations in Asia. Previous to WeWork - Henek was the General Manager for Airbnb in Greater China and part of its early landing team in 2012 which started Airbnb operations in Beijing, Singapore, Korea and Japan offices. In his various roles with Airbnb, Henek helped grow Airbnb's presence in the region and oversaw the hyper-growth of the company. At the start of his career - Henek worked in Bear Stearns, JP Morgan and Macquarie - departing as VP in Sales Trading where he serviced large institutions and funds that traded in APAC.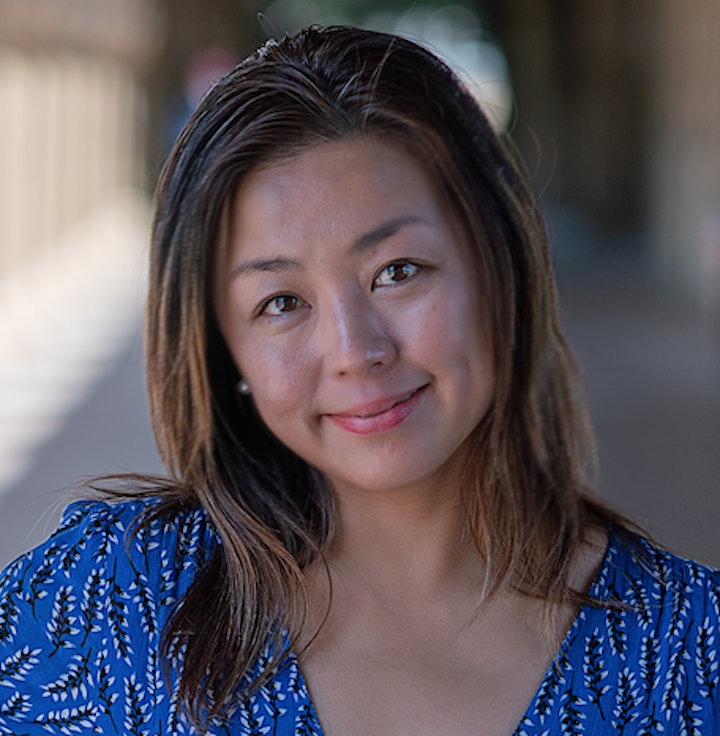 Edith is a General Partner at Race Capital - an early-stage Silicon Valley venture capital fund. A few sectors we are particularly interested in infrastructure, fintech, and deep tech verticals. She has invested in over 50 startups including Agora.io (Nasdaq: API), Lightyear/Stellar (valued $1.2B), Silk Labs (acquired by Apple), Chirp (acquired by Apple), Fleksy (acquired by Pinterest), Human (acquired by Mapbox), Solana, Oasis Labs, Hooked, DayDayCook, AISense, and many more. Prior to Race Capital, Edith was a partner at 500 Startups, the world's most active early-stage fund and incubator invested in Twilio, Credit Karma, Grab, and 2000 more companies. Before 500, Edith was the general manager at Dolphin Browser, a Sequoia-backed mobile browser with over 150 million installs worldwide. Edith also worked with many Fortune 500 companies such as Siebel, AMS, AT&T Wireless, and Autodesk. She frequently speaks on China and Silicon Valley technology and investment landscape. She is also a frequent guest lecturer at Berkeley and Stanford and commentator on BBC, CNBC, Wall Street Journal, Bloomberg, SCMP, Techcrunch, etc.
Edith是矽谷風險投資基金Race Capital的合夥人。Race Capital對基礎設施,金融技術和深科技垂直領域特別感興趣。Edith已經投資了50多家初創公司,包括Agora.io(納斯達克股票代碼:API),Lightyear / Stellar(價值1.2B美元),Silk Labs(蘋果公司收購),Chirp(蘋果公司收購),Flepsy(Pinterest公司收購),Human(被Mapbox收購),Solana,Oasis Labs,Hooked,DayDayCook,AISense等。加入Race Capital之前,Edith是500 Startups的合夥人,該公司是全球最活躍的早期基金和創業孵化器,投資於Twilio,Credit Karma,Grab 和 2000多家公司。加入500 Startups之前,Edith是海豚瀏覽器(Dolphin Browser)的總經理,該瀏覽器是由紅杉資本投資的手機瀏覽器,全球超過1.5億次下載量。 Edith還與許多Fortune 500公司合作,例如Siebel,AMS,AT&T Wireless 和 Autodesk。她對中國與矽谷的技術和投資前景亦有獨特的見解。她還是伯克利大學和斯坦福大學的客座講師,並擔任BBC,CNBC,華爾街日報,Bloomberg,SCMP,Techcrunch等的評論員。