SIG: Using Podcasting Within Your Digital Content Marketing Strategy
Description
DIGITAL SPECIAL INTEREST GROUP (SIG)
Using Podcasting Within Your Digital Content Marketing Strategy

Podcasting. You know it's big. You know you want to try it, but you have so many questions. If this sounds like your internal monologue—this workshop is for you. Not only will we discuss podcasting and its importance within a digital content marketing strategy, we'll also go over industry trends so that you can more easily justify the expense (because it's not free) and hit on the best ways to integrate the medium into your efforts.
Key Takeaways:
We'll explore why you should include podcasting within your content marketing strategy.
You'll get some recent statistics that showcase the increasing popularity of the medium—for you or your company's "powers that be" to get excited about—so you can justify the resources needed to begin podcasting.
We'll discuss ways in which you can wrap your strategy around a podcast initiative, or use podcasting as a support mechanism of your current strategy.
Fast Facts:

Location is at TalentLaunch in Independence
Plenty of free parking
Coffee, bagels and water provided
Check-in begins at 7:30 a.m., program begins at 8 a.m.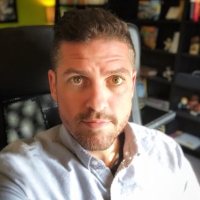 About Our Speaker:
After graduating from the University of Akron with a bachelor's degree in Graphic Design, Patrick Jebber gained a plethora of hands-on branding and interactive experience, ultimately driving him to start his own creative agency in 2006. From brand strategies and mobile development to social media and online marketing, MONSTERS Unlimited seeks out and delivers customized and progressive solutions for its clients.

In 2012, Jebber launched the Speaking Human podcast with his MONSTERS Communications Director, Shad Connelly. The idea behind the podcast was simple: eliminate industry jargon and mumbo jumbo to focus on the human side of marketing—highlighting all the amazing creativity, innovation, insight, humor, and joy that goes into creating and consuming marketing.

While Speaking Human began its life as the official podcast of MONSTERS Unlimited, it has evolved and transformed into something much bigger. The podcast and its unique voice has come to form the core of a digital strategy that now includes a website, articles, videos, and social content that drive thousands of engagements each week. Check out SpeakingHuman.com and experience how they Simplify the Marketing World for Humans.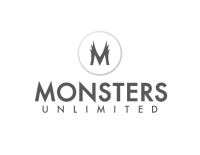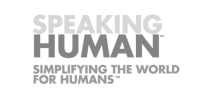 ---
AMA NEO SIGs are a great start to your day. Free access to SIGs are a key benefit of AMA Membership. SIGs now open to guests at a small charge.
Have questions about this SIG? Contact AMA Northeast Ohio (AMA NEO)