Description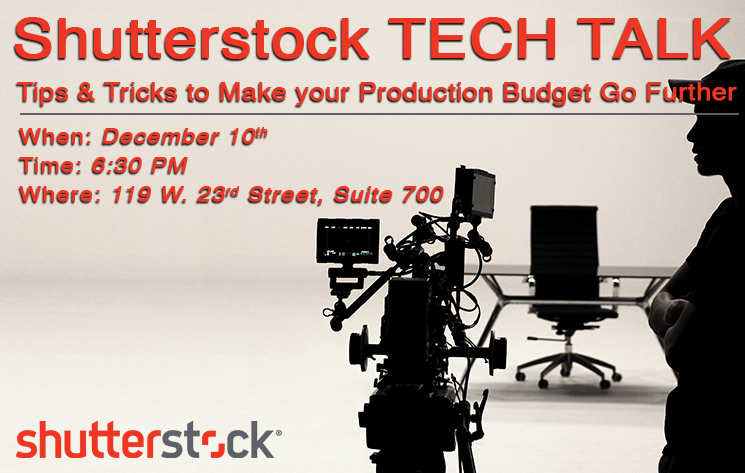 Dream bigger. Your budgets may be small but your productions don't have to be. From the latest tips and tools, Shutterstock shows you how to increase the scope and scale of your projects on a shoestring budget. Not only will we share game-changing techniques and assets, but we will also show you how to monetize your idle content so that you can turn your passion into your profession.
DATE: Tuesday, December 10, 2019
TIME: 6:30 PM - 8:00PM
COST: FREE!
WHERE: Manhattan Edit Workshop, 119 W. 23rd Street, New York, NY
Snacks and refreshments will be provided.