Shutterstock TECH TALK - Tips and Tricks to Make your Production Budget Go...
Description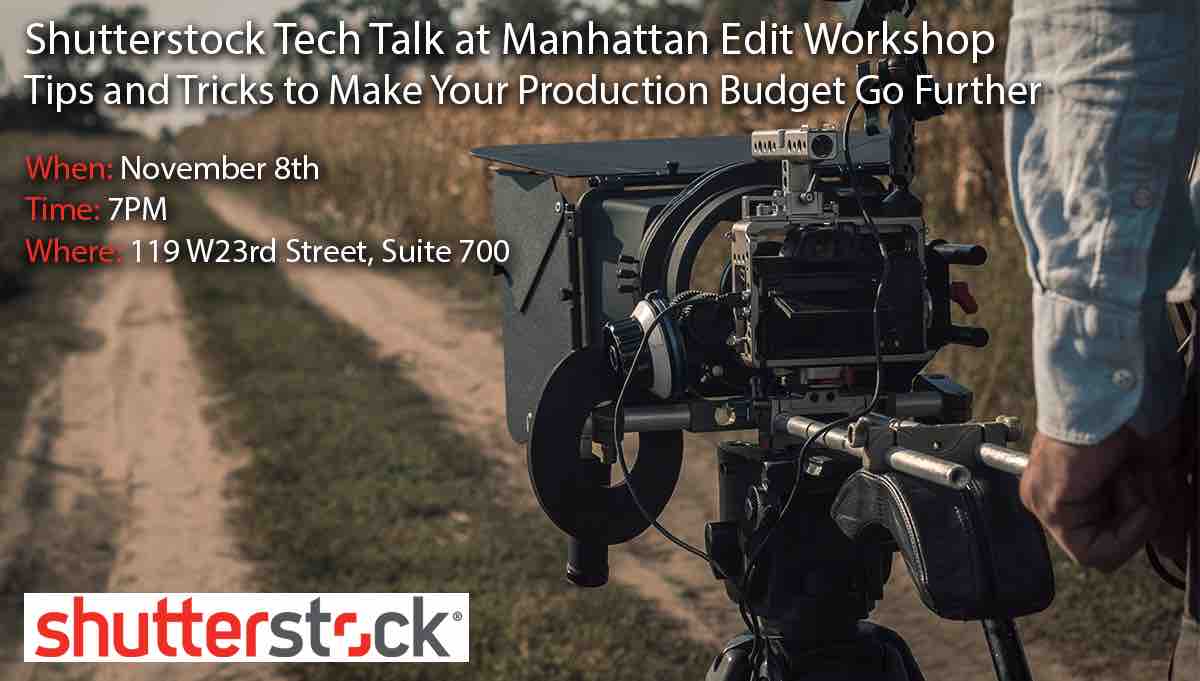 We've been told that you can't have it all. Today's digital storytellers are faced with the harsh realities of shrinking resources and growing expectations. Editors are facing pressures to work faster, producers have tighter budget constraints and cinematographers are expected to deliver beautiful images with less at their disposal. Fortunately, technology has helped bridge the gap and provides the ability to complete things quickly and at scale, without sacrificing quality. In this workshop, Director of Creative Video Content at Shutterstock, Kyle Trotter, will discuss the ways in which technology paired with resources like stock footage can be leveraged to produce award-winning content.
DATE: Thursday, November 8, 2018
TIME: 7:00 PM - 8:30PM
COST: FREE!
WHERE: Manhattan Edit Workshop, 119 W. 23rd Street, New York, NY
Snacks and refreshments will be provided.