Shiny Object Syndrome Intervention

Wednesday, December 9, 2015 from 3:00 PM to 5:00 PM (EST)
Event Details
Claim your business focus for 2016

Once upon a time two women with similar German last names that no one can pronounce, met in Richmond, Indiana to discover more about each other's business coaching  expertise.   They had lots of fun talking with each other and time passed quickly.  3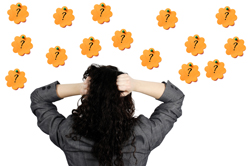 hours into their conversation they started whining about how they see so many Heart-

Based Entrepreneurs getting sucked into Shiny Object Syndrome.  Then it hit them.  "Hey, maybe we should stop whining and DO something about this epidemic in our industry."  And so they did. 

That's where the idea for an industry intervention came from and you are officially invited to attend. For FREE! Here is the summary version (read below that if you need more information).
Event: Shiny Object Syndrome Intervention Virtual Workshop: Creating ease and focus so your business will thrive in 2016
Date: December 9, 2015
Time: 3pm-5pm Eastern (12pm-2pm Pacific)
NO RECORDING: Show up live so this does not become another contribution to your Shiny Object Syndrome. 
Place: Virtual (dial-in details and worksheet will be sent the week of registration)
Cost: FREE
Purpose: To prevent jumping from one thing to the next in search of something that will work to grow your business (aka Shiny Object Syndrome)
Take-Away: One thing you can focus on through 2016 that will keep you in alignment and narrow down your options, so you will move forward in action without overwhelm.
Have you spent a lot of money and/or time learning what will work for your business this year?
Are you beating yourself up because you haven't been able to do it all?
You've been working hard on your business all year and have probably done a lot.  Yet you feel like you haven't accomplished enough.  You probably have at least one of these:
A list of to-do's a mile long.

Courses you haven't completed yet.

Things you know you're supposed to learn, but haven't gotten to.

Marketing strategies you're supposed to be doing that you haven't put into place.

A bunch of things you've started but haven't finished.

Ideas that you know you should put into place.
If you can relate to any one of these symptoms, then you have a clear case of Shiny Object Syndrome.  You are not alone!  We see it all the time.  Heart-Based Entrepreneurs jumping from one great idea to the next, thinking it will be the one thing to move their business forward.  It's only natural!  Why reinvent the wheel?  Why not have someone else show you the ropes?   The problem is that you get so many different things you're supposed to be doing that you can't possibly do it all.  That's when overwhelm sets in and the business comes to a stand still.  That's exactly why we are on a mission to stop this horrible syndrome and have created an intervention for all those who suffer from it (or want to prevent it!).


The FREE Shiny Object Syndrome Intervention Virtual Workshop
Creating ease and focus so your business will thrive in 2016
#SOSIntervention
We are Kristen Beireis and Marie Beiswanger, Marketing and Business Experts who specialize in working with Heart-Based Business owners who are craving an easier way to move their business forward.
What if you could set yourself up to save money, get greater results AND actually enjoy your business in 2016?
You have a passion and commitment to change the world and we want you to do just that with focus and ease.  Send up your SOS flag and join us for this down to earth, soul connected workshop for free.
No. We're not going to give you a list of to-do's.


We know you have multiple resources where you can find more than enough to-do's to add to your list.  That's not what we're here for.  In fact, you're likely to take some to-do's OFF your list during this workshop.



Yes. We will ask you to tap into who you are.


We know you are a unique individual who brings great gifts to the world.  No business is successful without tapping into those gifts first. 



Bring all your shiny objects with you.




We know you have a list.  You've heard of all these things you're supposed to be doing to grow your business.  Things you need to learn.  Classes and programs you're considering.  Things you are curious about.  Things that someone said you should check out.  Bring the whole list.  It doesn't matter how long it is, just bring everything you've got!




Yes. You will walk away with something concrete.


After this workshop, you'll be prepared to move through 2016 with simplicity and ease.  You'll know exactly what to say "yes" to because you'll know exactly what will work best for you. 




No. This is NOT a marketing ploy!
You will not be signed up for our lists.  We will not be selling anything on this call.  We are doing this as a service to our industry and nothing more.  You will receive written information about our businesses attached to our worksheets, in case you do want to work with either of us.  This workshop is jam packed with learning and growing.  Nothing more.  


This call is NOT going to be recorded.
We aren't here to contribute to your Shiny Object Syndrome tendencies.  We have heard way too many people say "I'll listen to it later" and later never comes.  So, we've decided to make this a LIVE ONLY event.  There is no later.  There is only now. Sign up, put it on your calendar and put your learning ahead of everything else for 2 hours.  
Are you ready to stop jumping around so you can focus in 2016?
Then sign up for the #SOSIntervention!
December 9, 2015
3pm-5pm Eastern (12pm-2pm Pacific)