Description
Do you have an idea for a project that you would love to work on - but not alone? Or are you on the lookout for a team that you can join and become creative with?
Come and join us for the She's Coding Code-a-thon - an event spanning two to three months functioning like a hack-a-thon, but giving you and your team the flexibility to build out the project in more depth with a schedule that works for you. You choose when you work and how much time you want to invest.

November 2nd will be kick-off day! Bring your ideas or be open to listen to other people's pitches. We will facilitate the formation of teams around project ideas, and if needed, we can help provide ideas as well. At the end of the day you will want to be part of a team, have some initial planning done, and have some idea of additional skills and/or mentorship you need to build your project.
To follow-up on the kick-off day, we will have one (optional) Saturday afternoon check-in day in December, where we will all meet together, work on our projects, and get help from mentors if wanted/needed. Finally we will have a demo-day in January, where your team can show off what it has built over the past two months - yay!
Tentative Schedule:
10:30am Registration
10:50am Welcome & Pitches start
12:00pm Lunch (Bring Your Own)
01:00pm Team building around project ideas
03:45pm Wrapping up
Discussion:
Join the She's Coding Slack channel to communicate amongst your teams, find additional team mates with skills you are missing, ask for mentors, support, or more: https://shescoding.typeform.com/to/fcSCQs.
FAQ:
1. Do I need to pay to take part in this code-a-thon?
Nope, this event is free.
2. Are there prizes to be won?
We are working on that, and hope to have a couple of nice prizes on hand at the demo day. Don't expect the typical winners & losers at this event though - while we will evaluate projects, we will try to hightlight the accomplishments of each project.
3. How big should my team be?
Teams usually range anywhere between 2-5 people.
4. Do I need to be an experienced developer to take part in the Code-a-thon?
Nope, this event is open to all womxn interested in tech, independent of your experience level and/or expertise. Please join us, whether you are a developer, a budding developer, a designer, a marketer, etc!
5. Is there a theme?
Nope. Go wild :)
6. Can I bring an existing project and work on that?
Yes, you are very welcome to bring your existing project.
7. Who will own the rights to what is being built?
We would love to encourage you to publish your project under an Open Source license - let us know if you want to talk about how to approach this.
8. Is this event women-only?
The event is open to women and non-binary people.
9. Is there any restriction on the kind of application we can build?
Nope. You are free to use any language, stack or technology you want, to build any kind of app you want (for example web or mobile apps, games, VR/AR apps, libraries). Please note that we are not providing you with hardware, so in case you plan on building something that requires specific hardware, make sure to bring all necessary parts or procure them after the kick-off meeting. Let us know if you need any help with this!
10. What do we need to submit at the end?
Work on a presentation for the demo day to show off what you worked on. Depending on how far you got with your project this can range anywhere from showing off mockups and wireframes to live-demoing your app. Expect your presentation to be around 10 minutes.
11. Will there be mentors?
Yes, our goal is to provide you with a mentor once you have decided what you want to work on. We will try to match you up with a mentor that is knowledgeable with the technology stack you are using, or that can answer specific questions you have.
12. What criteria will our submissions be judged against?
We won't have formal judges - you, the participants, will be the ones evaluating the projects along some guidelines that we will share around the creativity, impact, design and execution of projects. Don't expect the typical winners & losers at this event though - while we will evaluate projects, we will try to hightlight the accomplishments of each project.
13. How much time will I need to spend on this per week?
There is no right or wrong answer here. This will depend on your team, your project, and your availability - you'll probably be able to make something work, even with little time on your hands.
Sponsor:
Thanks to Codaisseur Code Academy (https://codaisseur.com/) for hosting us and sponsoring drinks during the event!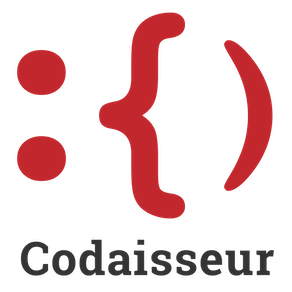 Community Partners: