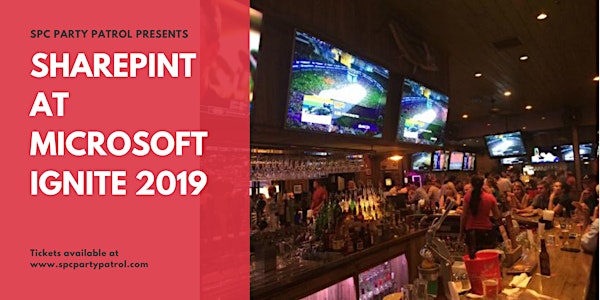 SharePint at Microsoft Ignite 2019 - Sunday November 3
When and where
Location
Miller's Ale House - Orlando I - Drive 8963 International Drive Orlando, FL 32819
Description
Join us at Miller's Ale House on Sunday, November 3, 2019!
Venue has capacity for 250!
Hosted by @SPCPartyPatrol, @CrushNetworks, and @AndyHuneycutt


SPONSORED BY ASPE

Learn more at aspetraining.com and follow @ASPE_Training!

SPONSORED BY CRUSH NETWORKS, INC.

Learn more at www.crushnetworks.com and follow @CrushNetworks!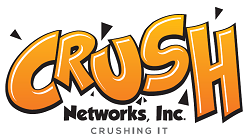 SharePint is a tradition starting from the early days of SharePoint. Friends would gather for a pint at conferences to celebrate being together.
SharePoint doesn't exist on its own anymore, and we'd like to celebrate our connections with people from all Microsoft technologies. Please join us to say hello to old friends and maybe make some new ones! People from all backgrounds and technology areas ware welcome.


All Are Welcome!
Business Apps, Power Apps, Flow, Azure, Teams, and anyone attending #MSIgnite welcome!
The fun starts at 6:00 PM and goes until 9:30 PM
Venue open until 1:30 AM!
Registration requested...ASPE Training will get the first round!
How do I get a drink ticket?
Find Andy Huneycutt or ASPE representative for ASPE sticker & drink ticket, or find Nichole Leveille or Crush Networks, Inc. representative for Crush Networks sticker & drink ticket!