About this Event
Introduction to the Event
The Global Blockchain Summit and Shanghai International Blockchain Week is one of the largest international, high-level and content-based blockchain event, founded by Wanxiang Blockchain Labs and hosted annually. Every year, we gather world-renowned blockchain experts and representatives from other industries to discuss the hot isusses of blockchain technology. Up to now, the Global Blockchain Summit and Shanghai International Blockchain Week has been successfully held for four sessions.
Shanghai International Blockchain Week 2019 is coming! And it will be held from Sep.14th to Sep.18th in Shanghai.
September 14th-15th Wanxiang Blockchain Hackathon
Innovation and exploration regarding blockchain technology have been on the rise in recent years. Wanxiang Blockchain Hackathon will bring together the world's best teams to develop real-world scenario applications. The theme of this Hackathon will focus on the blockchain application in automotive industry, which is featured by Karma Automotive.
In the two-day hackathon, you will see a thrilling competition between the world's top technical teams. Generous bonuses, exclusive industry opportunities are waiting for you!
Hackathon is free to attend. You can visit http://www.blockchainlabs.org/week2019/hackathon_en.html for more information and registration.
September 16th Demo Day
With all the rapid developments happening in the industry, blockchain and its applications are changing the way in which we conduct business and participate in societal processes.
In Demo Day, over 50 excellent blockchain-oriented startups and projects, along with their respective field of applications, will present their progress and development to industry participants, providing a unique opportunity to understand the promise and potential values of blockchain technology.
If you wanna demonstrate your project (the project must already be adopted in production environment.) and speak on Demo day, please send your company name, project description, team background and current stage to summit@blockchainlabs.org.
September 17th-18th The 5th Global Blockchain Summit: Blockchain New Economy: New Decade, New Beginning
A decade has already passed since the release of Bitcoin whitepaper in 2008, during which blockchain has shown remarkable momentum and impact. With the progress and applications brought by technologies such as cross-chain and privacy-preserving computing, the next decade will be crucial to blockchain's mainstream adoption.
The 5th Global Blockchain Summit will invite representatives from various industries to explore the possible commercial applications and share their insight regarding the developing trends of blockchain in the new decade.
Standing here at the opening of a new decade, we are witnessing a new wave of technological revolution that will take the world by storm. Will these advances catapult us into a future never before imagined?
Event Features
2000+attendees, 250+global experts, 40+high-profile topics, 50+excellent projects.
More Details
Date:Sep 16th-Sep 18th
Venue:W Shanghai-The Bund, No.66 Lvshun Road, Hong Kou District, Shanghai
Consulting&Being Partner:summit@blockchainlabs.org
Official Web:http://www.blockchainlabs.org/week2019(the latest speakers and agenda will be updated on web timely)
Wanna Get Tickets by Cryptocurrencies?
Please visit https://hub.hashkey.com to download HashKey Hub. Then Click the banner shown as below to get the tickets by cryptocurrencies.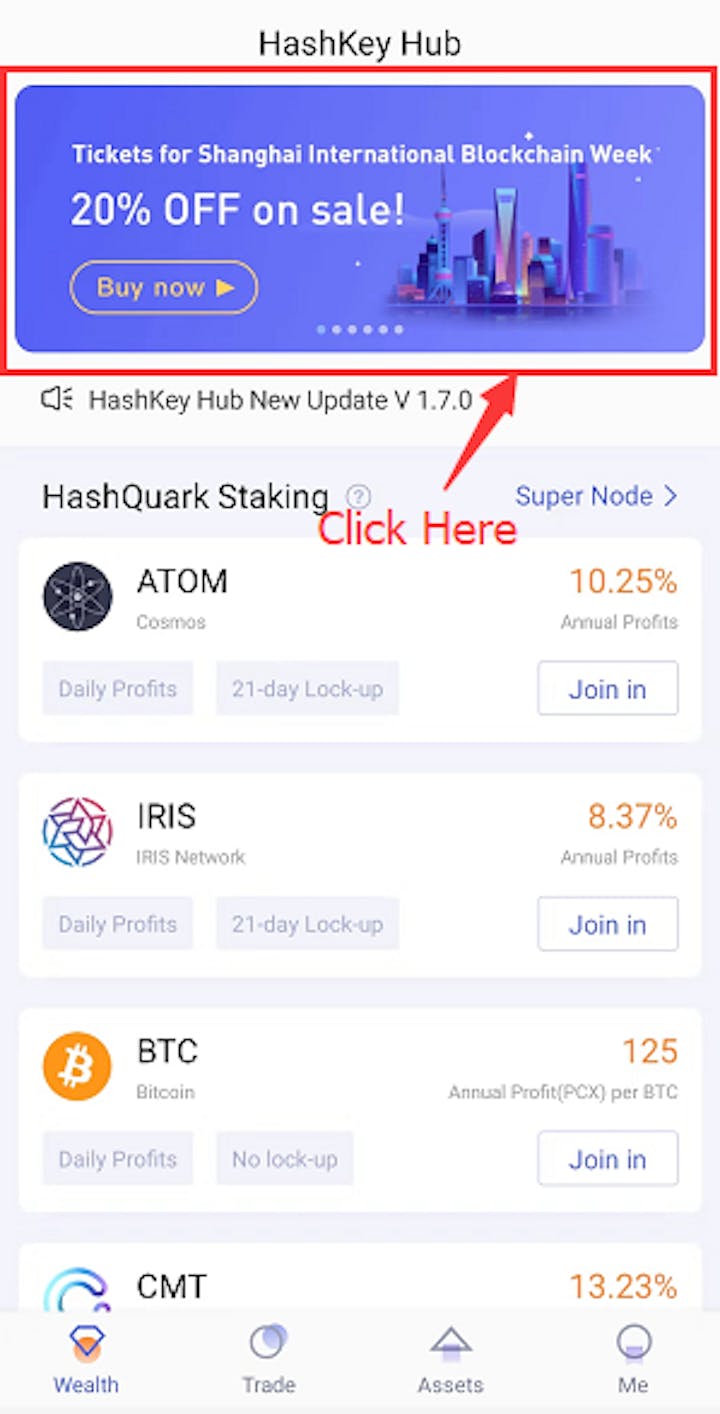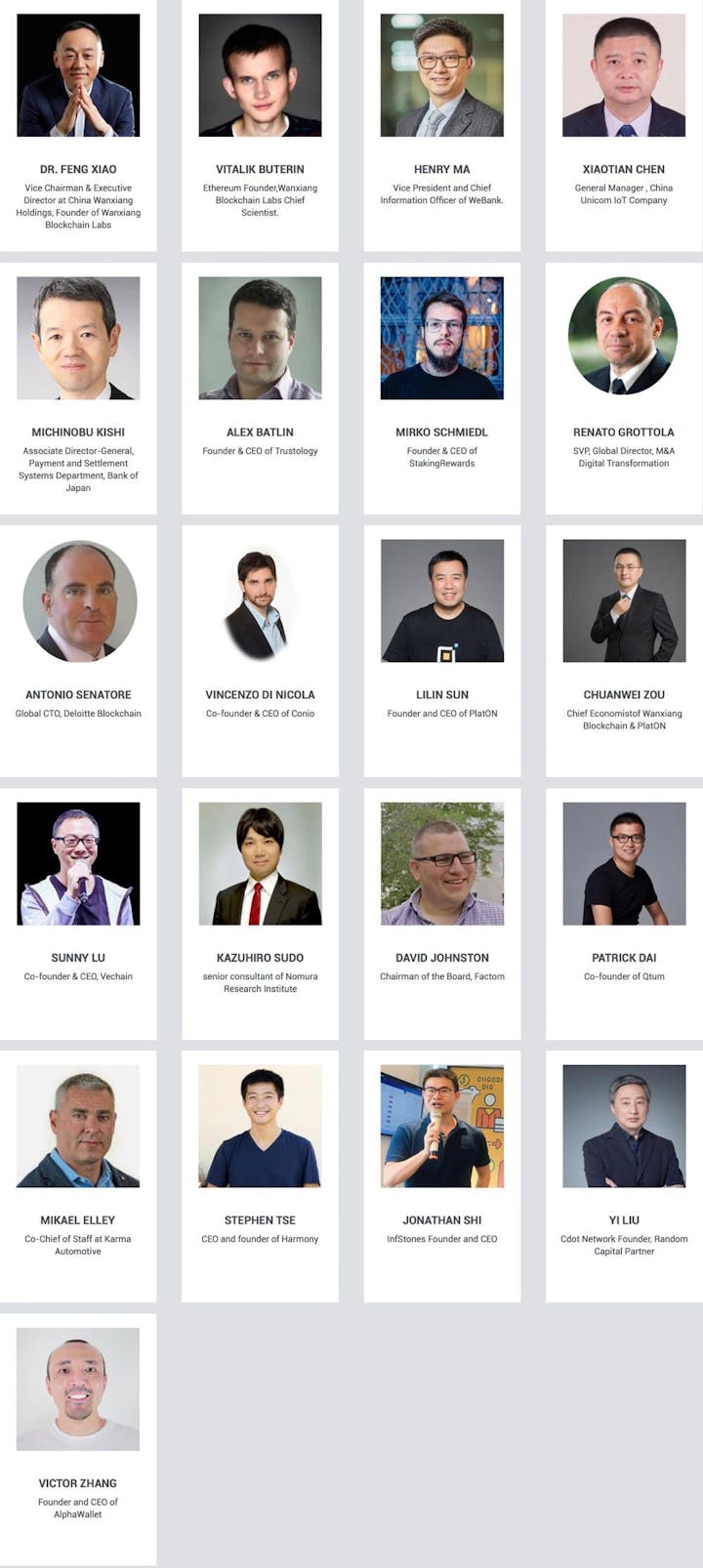 Matters Need Attention
1. Refund Rules
Conditional refund. You can apply for a refund before 11:59 p.m. on July 31st, 2019 (UTC+8) and will be charged 20% refund fee of the ticket price (no more than two tickets can be refunded for you). Tickets will be non-refundable from 0:00 a.m. on August 1st, 2019 (UTC+8). Please arrange your time properly.
2. Invoice/Receipt
Please send email to summit@blockchainlabs.org
Previous Events
The 1st Global Blockchain Summit
On October 15th, 2015, the first summit – "Blockchain New Economy: Blueprint" is the first public blockchain event in China, recognized to be the iconic event of the development of blockchain technology in the nation, making 2015 a remarkable year of blockchain in China.
Shanghai International Blockchain Week 2016
From 19-24th September 2016, Wanxiang Blockchain Labs and the Ethereum Foundation co-hosted a one-week-long Shanghai Blockchain festival. The event included DevCon2, Demo Day, and the 2nd Global Blockchain Summit, attracting tens of speakers and 1000+ participants from around the world, and bringing the development and status of the blockchain industry in China to a whole new level.
The 3rd Global Blockchain Summit
From 14-16th September, 2017, the 3rd Global Blockchain Summit, themed as "Blockchain New Economy: Breaking Dawn", was hosted at Shanghai W hotel, attracting more than 1000 participants from various industries around the world. In the event, world-renowned speakers shared their thoughts regarding the application, regulation, and the future trend of blockchain technology.
Shanghai International Blockchain Week 2018
The event themed as "Blockchain New Economy: Tech Exploration", and which included Wanxiang Blockchain Hackathon-Shanghai, Tech Open Day, The 4th Global Blockchain Summit. The event aimed to explore the true value of blockchain technology and seek solutions to the technical challenges with stakeholders from various industries.
Organizer: Wanxiang Blockchain Labs
Funded by China Wanxiang Holdings, Wanxiang Blockchain Labs is the first non-profit research institution focusing on Blockchain technology. Wanxiang Blockchain Labs gathers industry professionals to provide support for the research, entrepreneurship, developments and applications in the industry, and also provide reference information for regulatory bodies, dedicating itself to the promotion and application of Blockchain industry, and to explore how the technology will be contributing to the development of the economy and the society.