SHAAM-E-GHAZAL: An Enchanting Evening with Ghazal Maestro, Talat Aziz
About this Event
MAIACA and The Miami-Dade Cultural Affairs Council invite you to join us for a delightful evening of musical melody.
Talat Aziz is a renowned, versatile Ghazal Singer, music composer with a glittering career spanning over three decades. His silky voice and his versatility as a singer / music composer makes him a popular face in the Indian arts and culture scene.
Talat received his training as a Ghazal singer under the tutelage of the renowned ghazal artist, Mehdi Hasan and his first ghazal album was produced by another Ghazal great Jagjit Singh. Since then, Talat has mesmerized audience's world- wide with his mellifluous voice and performed over 7,000 songs in his career featured in many Bollywood Movies and multiple private albums and sold- out concerts and Mehfils all over the world.
His engaging personality and showmanship have made him a familiar name in every South Asian home for decades as he composed music for films and TV shows (Noorjehan, Sailaab etc.).
Ever the versatile performer, Talat has helped popularize Ghazals among the younger generations of listeners. Talat continues to teach and inspire a new generation of Ghazal singers all over the world and his contributions to the artform cannot be understated.
Learn more about our esteemed guest, Talat Aziz
A preview of Talat Aziz's music
The performance will open with Miami New Times, Best Solo Performer and Sitarist, Stephan Mikes.
Stephan is an exciting performer bringing a new vocabulary to an ancient instrument, while maintaining a deep connection to its tradition as an instrument created for vibrational healing and spiritual transformation.
In 2012, he was hired by Disney to create a Sitar and Tabla show for Animal Kingdom, and composed, produced and performed the music for Chakranadi, a show that was featured for 7 years in the Asia section of the park, performing for thousands of people on a daily basis.
Stephan has performed with Ravi Shankar, and also Anoushka Shankar and the late Bansuri Flute Maestro Sach Dev.
We hope you will join us for what is sure to be a delightful evening.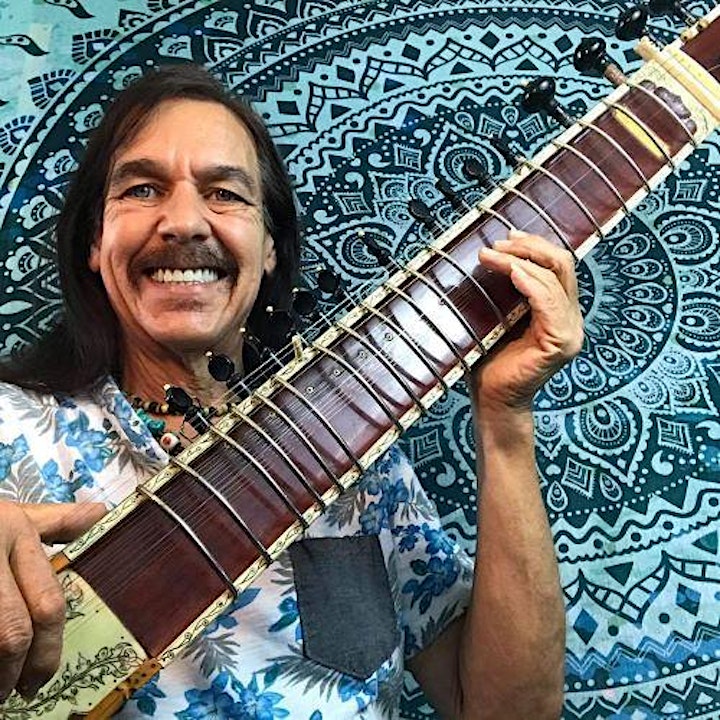 Support MAIACA Donate to MAIACA
Your generous support helps us in fulfilling our mission to promote diverse Indian Arts and rich Cultural heritage to the rest of the world. Follow us at Website or like us on Facebook