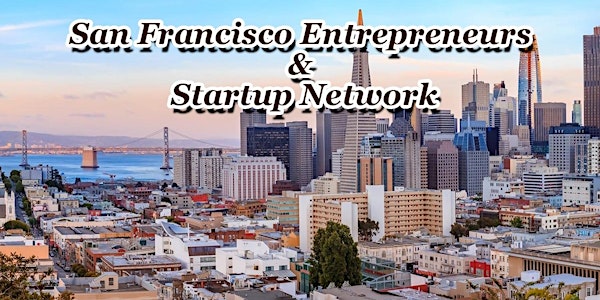 SF's Largest Tech Startup, Business & Entrepreneur Networking Soriee
SF's Largest Tech Startup, Business & Entrepreneur Networking Soriee
When and where
Location
Hardwood Bar And Smokery 680 8th St Ste. 170 San Francisco, CA 94103
About this event
Meet Like Minded Entrepreneurs, Techie, Founders & Professionals
Sharing Ideas, Building Relationships & Forming Partnerships
LIKE FB PAGE FOR FUTURE EVENTS - CLICK HERE
MAKE SURE TO RSVP.
 ***RSVP MUST FOR FREE ADMISSION***
This is the largest networking mixer for Entrepreneurs , Startups and Business Professionals In San . 
Calling All: Tech Startups ! Entrepreneurs ! Business Owners ! Professionals ! Free-lancers, policy-makers, game-changers, and heroes! 
Starting Fall 2022 with San Francisco Biggest Professional Networking Affair.
Please join us for an evening of creativity, inspiration and passionate conversations.
Join & raise a glass - make connections with co-founders, partners, coaches or core team members for your start-up- meet fellow professionals and mingle with makers of great and big ideas - take home treats from growing community and some business cards.  
Please use @TechWebTalks to share your comments/pics for this event.
Ambiance:-
Name Tags will be provided to everyone who attends.
We request you put your name and industry on your name tag.
Make sure you bring enough business cards.
The dress code is Business Casual. 
Timings:- Event is from 6:30 PM to 8:00 PM.***Arriving on time recommended.
Admission:FREE to attend. Must RSVP.
Drinks Policy: One drink minimum (mandatory), it will help support the venue as they are holding space for us.
***Since this is a drinking establishment, all attendees must be 21+.*** 
 For Business Queries - Moveyourcareer@gmail.com   
Note - Event details Including Venue May Change Prior To Event. Attendees will be informed via email.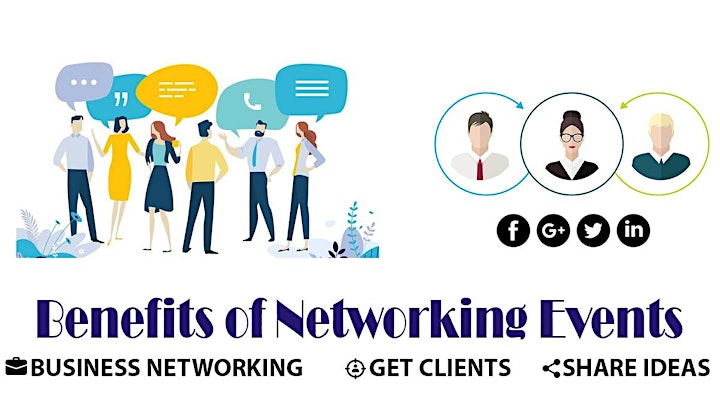 Hosted By - San Francisco Entrepreneurs, Startup & Business Coalition.
Facebook Group- https://bit.ly/2YtL6rv
Meetup Group - https://bit.ly/3xZJofS
Instagram - www.instagram.com/professionalunite/
Youtube - https://www.youtube.com/channel/UCM1CjUfURGAZpryglWEWrlg/videos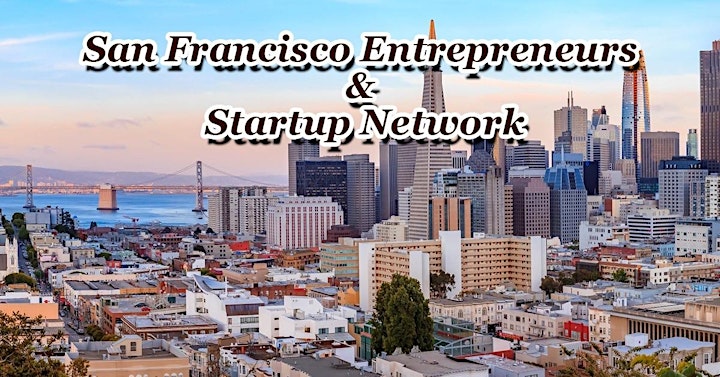 RSVP AS OF SEP 1
First Name Last Name
SAM BALI
SAIDA ABIDI
Malgorzata Herudzinska
KATRINA RODRIGUEZ
Senai Gebretensae
Courtnei London
Susan Kane
Ignas Bolsakovas
Aleksandr Yalovega
Dev Kenn
Mohinish Reddy
Thor Ekle
Malabika Mishra
Sam Kinfu
Alisher Shaykhov
Vivek Dodeja
Nino Leschhorn
Edson Oliveira
Cindy Delly
Mohammed Nasir
zaily alvarado cruz
Avonda Anderson
Sunny Singh
Jaswinder Singh
Arnav Patel
Ryan Considine
Tulika Dayal
Blair Gao
Tennison Chan
Reza Seyed
Roosevelt Kirk
Nelson Chick
Cindy Delly
Axel Bethke
Annie Kong
Sebastian Sartor
Roshan Pai
Anthony Carrino
Takahiro Morinaga
Morvin Shah
Srishti Gupta
Bryan Guin
Katerina Kreibich
Justin Kreibich
Reuben Bailon
Rajiv Toillon
Hassam Farooq
Sophie Wang
Matt Belachew
Laura Menken
Gladys Foyoh
Chinwe Oti
David Ahlberg
Vishesh Gupta
Liliana Hu Wu
kaitlyn pinson
luchang zheng
Galendar Singh
Doris Chen
James Shen
Antoine Martin
Molly Grimshaw
Marina Herry
Julia Baylis
Yuwei Bai
Sabrina Stanic
Zach Yuen
Anna Koscielecka
Ryan Galvin
Huirong J.
Marilyn Alvarado
Christian Liu
Maggie Bird
Isaac Fast
Dilo Benjamin
Jeremy Ilang
Sachli Nayeri
Kevin Swanigan
Pratham Doshi
Kavitha Ramaswamy
Axel Bethke
RJ Mahadev
Aditya Patel
Asmaa Chebba
Jordan Wahbeh
Nikolai Stakheiko
Adam Klooster
Siddhesh Kulkarni
Shruti Sapre
Dev Kenn
Christy Dumlao
Anya Petrova
Jennie Ohyoung
Ed Tan
Julia Kozlov
Antonia Jakovcevic
Garry Khaytman
Bjorn Kringlen
Lavette Cole
Amit Poudel
Xiana Herrera
Antonia Jakovcevic
Harshita Lall
Joseph Kurien
Sepideh Raghami
Dylan Nix
Pilar Zaragoza
Utkarsh Murarka
James Hutchinson
Brooke Buscaglia
Hayden Sherwood
Wensupu Yang
George Ing
Meline Liu
Inès Hamadi
Maura Gallegos
Justin Balconi
Naoki Kojima
Sophie Wang
Monique Wallace
Mohammed Khan
Kimihiro Katsumi
Hangfei Lin
Oleksandr Naglov
Nicholas Gordon
Akshay Thakkar
Parker Pevitz
Ying Ge
LUCA LIXI
Ishank Aggarwal
Tommaso Malavasi
Madhup Gupta
Chelsea Olle
Isabel Fernandes
rolan reichel
Aarshil Patel
Harnish Patel
Brett Janis
Blake Turrentine
eugenia di marco