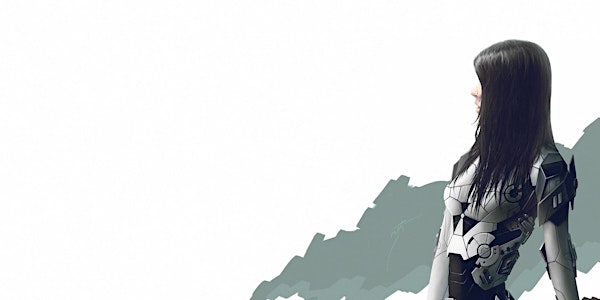 SF Beta: Age of Automation – Presented by Pathbreaker Ventures
When and where
Location
BuzzWorks 365 11th St. San Francisco, CA 94103
Description

AGE OF AUTOMATION – PRESENTED BY PATHBREAKER VENTURES
Robotics, AI, and Intelligent Systems
SF Beta is proud to partner with Pathbreaker Ventures, presenting a special evening focused on innovations at the forefront of Automation.
Whether it takes the form of a robot, an AI algorithm, or a series of "bots" deployed in the cloud, Automation is more than just a buzzword – it's a harbinger of progress, transformation, and growth.
On Wednesday, March 29, join us for an evening showcase presenting ten startups that are pushing the edge of Automation into new and never-before-seen frontiers.
Your ticket purchase includes:

Admission for the full duration of the event (5-9 PM)

First drink on us! (Beer/wine/well)

Tasty noms from DNA Pizza for the first 50 attendees

Three coins to vote in our People's Choice startup competition

Networking with executives, founders, investors, and senior technologists
PRESENTED BY

Pathbreaker is a $13 million seed fund focused on emerging technology startups pursuing generational impact. Specialized teams building in AI/ML, Robotics, and VR/AR are core to the thesis. Pathbreaker is led by Ryan Gembala, a former acquisitions deal lead for Facebook (acquisitions worked on include Oculus, Privatecore, Liverail, Teehan Lax, Nimble), VC/operator at Azure Capital, and social entrepreneur. Pathbreaker's investors & advisors are operators, founders, & investors from Facebook, Google, Uber, Linkedin, Twitch, Twitter, and notable startups and firms. Co-investors include Sequoia, Accel, Playground, Floodgate, First Round and other top VCs. More here.
SPONSORED BY

STARTUP SHOWCASE


Archie is an Artificially Intelligent Data Scientist. Archie plugs into a client's wealth of untapped data and synthesizes insights to increase revenue. Our growing data set of 50 million conversions helps train machine learning algorithms powering Archie. Our goal is to help businesses make better decisions based on rigorous and continuous analysis of their existing data, through the power of A.I.

At atan2 our mission is to democratize filmmaking by enabling everyone to film from a 3rd person camera perspective, much like a Hollywood movie, but without the expensive camera operator. We are pleased to announce our first product, the MOTUS Tracker, an iPhone robot cameraman, that will revolutionize the $2B action camera market. Whether you're an aspiring pro skater filming your next demo reel or an amateur tennis player trying to improve your game, the ability to see yourself on camera is vital. Yet 99% of the existing action camera market is designed for POV or stationary video.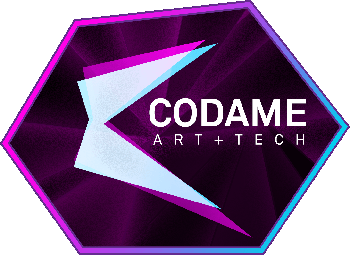 CODAME goals are to feel inspired and inspire others through experience, demystify and make technology more accessible to artists, & embrace the value of art in the tech community. We do this through ART+TECH projects and nonprofit events that embrace innovation through creativity, play, and collaboration. Specifically we just created an art robot that has been featured in NYT, endgadget, etc.

Dashbot is a bot analytics platform that enables developers and brands to increase user acquisition, engagement, and monetization. In addition to traditional analytics like engagement and retention, we provide bot specific metrics like AI response effectiveness, sentiment analysis, message funnels, and even the full transcripts. We also provide tools to take action on the data like our Live Person Takeover of sessions and Push Notifications for re-engagement. We natively support Facebook, Alexa, Google Home, Slack, and Kik, and have a generic API for any conversational interface. We launched about 10 months ago, have nearly 3000 bots on the platform and have processed more than 1.4 billion messages.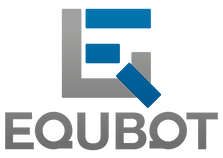 Equbot brings Equity Analysis and Portfolio management accessible to any investors, individual or Institutional. Equbot has two product solutions. First, ETF managed with Artificial Intelligence and Deep Financial Analysis. Brings the power of intelligent investment choice for any body. Second, Equbot provides personalized portfolio and investment solutions for any individual investors by easy to use Mobile and Web App. Set your financial expectations, and Equbot helps guide you to meet your goals.

GupShup is a Bot Building Platform for the entire bot building life-cycle. In December we became the first bot building platform to partner with Google Home to build voice activated bots; Alexa skills is next up. Now you can activate your bot right from the couch! We're pretty excited about adding voice interfaces as well as web-widgets, in-app messaging, and help desks dashboards to all the other ~18 plus channels we now support. As these channels proliferate it increases the value of leveraging a tool like Gupshup's to build your bots.

Heimdall Data auto-caches SQL for any database. There are ZERO changes to your existing application or data infrastructure. We are installed in your application server. Do you cache today? We plug into your storage of choice (e.g. Redis, Memcache): Cache invalidation and synchronization across application server nodes. Read/read splits and DB failover is with ease. No more coding.


HomeCook (powered by MyTweetMark) provides auto-tweets, through robotic algorithms, for local food and farmers markets, across 150 markets in Northern California. Hundreds of local food and farmers markets businesses have signed up for our service.

Parlo offers an enterprise-grade bot platform that facilitates creating intelligent, automated text and voice conversations for businesses. The Parlo Bot Designer, a powerful point-and-click authoring tool, empowers non-developers to create and manage text and voice bots rapidly.

Vertex brings deep learning to every device. Whether you run on cloud, desktop, mobile, or embedded—whether your priority is bandwidth, reliability, responsiveness, or security—our technology will help you meet your goals. Hand-coding deep learning algorithms for all of the CPUs, GPUs, and accelerators that your application demands requires expert skills in deep learning and parallel algorithms. Our toolkit eliminates these challenges, getting you up and running in minutes with a future-proof solution.
Apply to demo. (It's free!)
EVENT FORMAT

SF Beta is an open, social mixer, with some special features: audience voting, interactive startup demos, and complimentary refreshments.
Unlike other startup events, there are no presentations, sit-down talks, or formal announcements. Instead, attendees interact with startups – and each other – throughout the night.