SF Bay Area ISOC: Blaming Technology, hosted by Fenwick & West LLP
Description
Put your

Monday

night to good use and head over to Fenwick & West LLP (SF office) for the SF Bay Area Internet Society's latest event on

June 19

!
We've lined up acclaimed IP lawyer Andrew Bridges to talk about the role of technology providers and online platforms in debates over public behavior.
During the evening he'll be touching upon:
Fake news and online moderation
Algorithm transparency and algorithm responsibility
The Rule of Law: regulating behavior or technology?
Technology and business model design as free expression
Design freedom versus design mandates
Intellectual property/"piracy" as a product liability/negligence concept
Policy battles facing technology and online platform providers
Chapter members and non-members are welcome to attend, however space is limited. Please RSVP.
Food and refreshments will be served. Please bring your IDs (required for access to the office space).

---
About our speaker Andrew Bridges: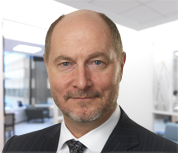 Andrew Bridges is a litigation partner at Fenwick & West LLP in San Francisco and Silicon Valley. A recipient of an A.B. degree from Stanford University, an M.A. degree from Oxford University (Merton College), and a J.D. degree from Harvard Law School, he has been lead counsel in numerous important cases defending technology developers, online platforms, and new business models often against entertainment companies and the government. Among his cases are the following:
Established the legality of MP3 players (RIAA v. Diamond Multimedia Systems).
Established that payment processors are not liable for processing payments for merchants accused of copyright and trademark infringement (Perfect 10 v. Visa and MasterCard)
Established that Google searches are fair use and that linking is not a direct copyright infringement (Perfect 10 v. Google, Perfect 10 v. Amazon.com)
Obtained the first recapture of a domain name that the Department of Homeland Security had seized (dajaz1.com)
Thwarted the Justice Department's effort to extradite and prosecute a U.K. university student for operating a "linking" site, the first use of the new US-UK extradition treating, getting the government to walk away (USA v. O'Dwyer)
Established the legality of family-friendly DVD skipping software by shepherding the enactment of the Family Movie Act of 2005 while defending ClearPlay (Huntsman v. Soderbergh)
Defeated a broad challenge to the modern Usenet, with a major victory in the U.S. Court of Appeals for the Ninth Circuit consolidating the law on every copyright infringement theory (Perfect 10 v. Giganews)
Represented trade associations and companies supporting Apple against the US Government's effort to crack into the iPhone of one of the San Bernardino murderers (in re Apple iPhone)
Represented many important Internet stakeholders in the only amicus brief in a 2016 emergency effort by states challenging the federal transfer of stewardship over the Internet domain name system to a multistakeholder organization: his team delivered a brief supporting the federal government 20 hours after being retained (Arizona v. NTIA)
In 2014 the California State Bar awarded him its Vanguard Award for his successes, contributions to IP law, and leadership in the community. This year the National Law Journal recognized him nationally as an "IP Trailblazer". Among his current cases are the representation of General Motors in a case by the recording industry challenging technology that allows motorists to store music from their car CD players onto onboard entertainment and navigation systems and the representation of Public.Resource.Org (on a pro bono basis) regarding the posting to the Internet of safety standards and codes that have been incorporated into law, against claims by the standards and code developers that the publication of the incorporated laws violates their copyrights.