| | |
| --- | --- |
| Sexual Assault and People with Intellectual and Developmental Disabilities: Adaptations to Treatment | |
Event Details
Sexual Assault and People with Intellectual and Developmental Disabilities:
Adaptations to Treatment

Note: The exact same training is being held on two different dates. You only need to sign up for one date to get the complete training.


Time: 9 a.m.-4:30 p.m. (registrations starts at 8:30 a.m.)
Dates/Locations:
March 9, 2018
Holy Family Parish Center, 438 Middleboro Avenue, East Taunton, MA 02718
Registration Deadline: March 7, 2018

OR
March 16, 2018
The First Baptist Church of Worcester, 111 Park Avenue, Worcester, MA 01609
Registration Deadline: March14, 2018


Description:
People with intellectual and developmental disabilities (I/DD) experience sexual abuse at significantly higher rates than others. After potentially traumatic events, they experience the same trauma symptoms that others do, and research shows they are less likely to spontaneously recover without treatment. Yet most mental health clinicians who work with survivors of sexual assault report feeling unprepared to work with this population and most providers who work primarily with people with I/DD are not trained in trauma-informed principles, let alone any trauma-focused treatment modalities. Riverside Trauma Center has been working for the past several years with the MA Disabled Persons Protection Commission (DPPC), the MA Department of Public Health, and Rape Crisis Centers throughout the state (among others) to address this gap. This training developed out of this work and will provide information on adapting trauma-focused treatment to meet the needs of people with I/DD as well as adapting forms of behavioral treatment for people with I/DD to meet the needs of sexual assault survivors.


Learning Objectives:
After the training, participants will be able to:
Name three adaptations they can make in their therapeutic work for survivors of sexual assault with an intellectual or developmental disability

Describe three ways in which symptoms of sexual assault can look like symptoms of I/DD (and why it's important to avoid diagnostic overshadowing)

Describe ways in which sexual assault can have a long-term physiological impact on survivors

Describe the role of and need for sensory integration techniques for treating trauma survivors with I/DD

Practice slowing and simplifying verbal and written materials

Describe situations in which the inclusion of a support person or guardian might be integral to treatment

Who Should Attend?
Clinicians interested in working with people with I/DD who have experienced sexual assault.


Speakers:
Joanna Bridger, LICSW, Clinical Services Director at Riverside Trauma Center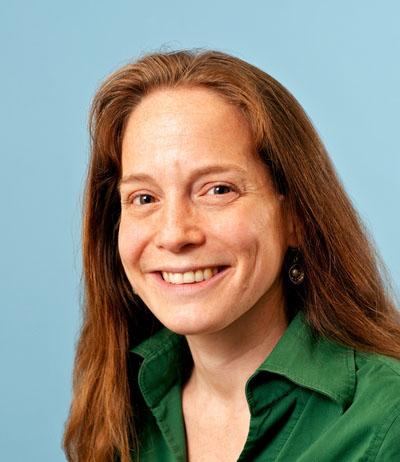 Joanna has worked with youth, families, adults, and communities that have experienced trauma in a wide range of settings in the U.S. and abroad for more than 20 years. In addition to coordinating Riverside Trauma Center's Trauma and Loss Counseling program, she is also responsible for responding to community disasters and providing trainings for the community on trauma, resilience, trauma-informed care, and suicide prevention and postvention. Joanna has an MSW from the University of Michigan with a concentration in Health and a Certificate in Traumatic Stress Studies from the Trauma Center at JRI. She has training in a range of trauma and loss specific therapeutic modalities.

Thomas Hall, MA, CBIST, Assistant Vice President for Clinical Services at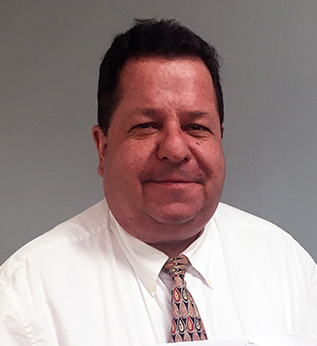 Riverside Community Care
Tom's training is in learning theory, behavior analysis, and neuroscience. His clinical work spans 32 years working with individuals with intellectual and developmental disabilities, and also includes 25 years working in the field of acquired brain injury and neurobehavioral care. Tom holds a Master's degree in rehabilitation counseling and is a Certified Brain Injury Specialist Trainer. He also serves as Vice Chair of Governance for the Academy of Certified Brain Injury Specialists (ACBIS) and chairs their International Committee which oversees certification programs in Ireland and the United Kingdom. Tom has made numerous presentations on neurobehavioral topics at national and international conferences and has published in the journal Behavioral Interventions.
Cost:
Cost is $80 per person and $60 per Riverside Community Care employee.

Continuing Education:
Applications for 6 hours of continuing education credits will be submitted for Social Workers, LMHCs, LMFTs, and Nurses. Please contact Jenny Huynh (jhuynh@riversidecc.org) for the status of the CE accreditation. This training is approved for 6  hours of continuing education for Psychologists. Riverside Community Care is approved by the American Psychological Association to sponsor education for Psychologists. Riverside Community Care maintains responsibility for this program and its content.
Registration: Pre-registration is required. Complete the registration online here and pay by credit card or, if you prefer, a hard copy of the registration form is available online to pay by check or credit card. Please make the check payable to "Riverside Community Care" and send it to: Jenny Huynh, Riverside Trauma Center, 255 Highland Ave., Needham, MA 02494. Registration deadlines: 3/7 for 3/9 training OR 3/14 for 3/16 training.


A light breakfast of coffee and bagels will be provided. There will be one hour for lunch. We encourage everyone to bring a lunch. Refunds will not be available for this training.

Registration starts at 8:30 am.

Parking is available at the churches.

There is no commercial support or conflict of interest known for programs or instructors listed in this training announcement.
Organizer
Riverside Trauma Center, a service of Riverside Community Care, promotes resilience and recovery for individuals and communities who are impacted by potentially traumatic events by providing training, community outreach, consultation, and counseling. Traumatic events include natural disasters, serious accidents, suicides, homicides, and terrorism. We also educate communities and organizations about suicide prevention, psychological trauma, creating trauma-sensitive organizations and communities, and the emotional needs of veterans. www.riversidetraumacenter.org