About this Event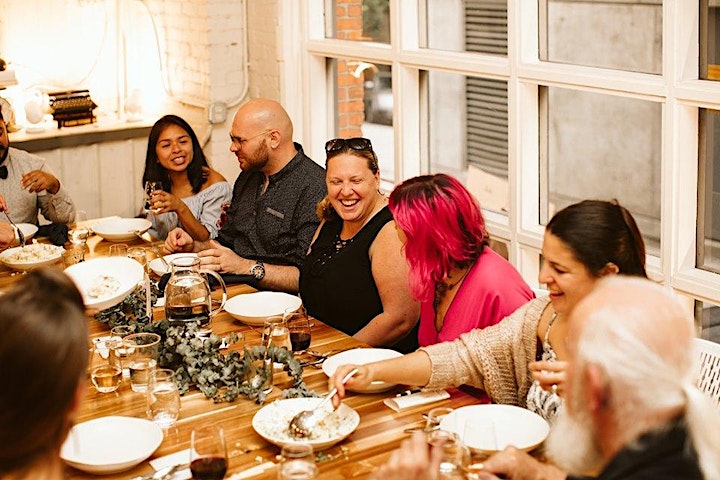 Seattle's political scene has always been a bit crazy, but this year's city council elections may just take the cake.
From mysterious donor groups to rowdy debates, the current election cycle shows no sign of slowing down before the Nov. 5 election. Seven city council seats are up for grabs, and the winners will play a critical role in how Seattle handles ongoing challenges tied to growth, housing affordability, and homelessness.
Our next Setting the Table dinner discussion will offer a crash course in Seattle politics and an overview of how your vote affects the direction of our city. This won't be a debate or a candidate forum; rather, it's a chance for the Evergrey community to come together and talk about translating our individual passions and concerns into collective civic action.
We'll give an overview of the city council does and why it's important, and brainstorm some ways to become a more engaged citizen after November has come and gone. With ballots going out in mid-October, now is the time for Seattleites to come together, figure out WTF is happening, and unleash their civic power.
Led by moderator Caitlin Moran from The Evergrey, local thought leaders will begin the conversation by answering your questions, and we'll see where we go from there!
This month, we will be joined by Nick Licata. Nick was elected to five terms on the Seattle City Council before leaving office at the end of 2015 to pursue helping citizens influence government policies. His new book, "Becoming A Citizen Activist: Stories, Strategies and Advice on How to Change Our World", recaps his and others strategies and how they can be applied to current issues.
As for the food: Chef Justin Khanna from Voyager's Table — a local creative who has spent over eight years in Michelin starred restaurants — will dish up a personal tasting menu with a family-style dining twist.
We'd also like to thank our promotional partner, Citizen University — a Seattle based organization building a culture of powerful, responsible citizenship across the country.
10% of each event's capacity will be set aside for those who are not able to afford the cost of Setting the Table in their budget. Please apply here to become eligible for this month's supper (https://forms.gle/K2ix3kqioeiiXgyS6). For those of you that can pay full price, thank you! Your support welcomes more voices into the conversation.
Our number one goal with each of these suppers is connection. So please join us to learn and connect with your neighbors in a warm, welcoming setting.
If you're an Evergrey member make sure to get your discounted tickets! Not a member? Let's change that! Start your Evergrey membership today to unlock this discount and all the other perks that come with supporting your local newsletter.