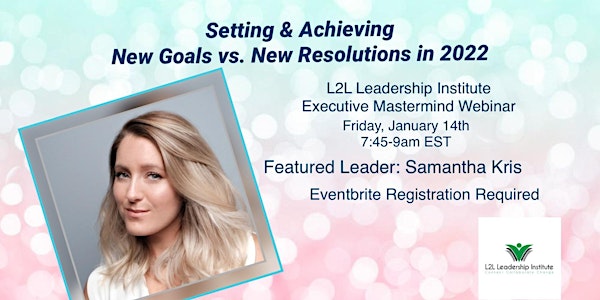 Setting & Achieving New Goals vs. New Resolutions in 2022
Leaders don's spend time in resolutions. They have unlocked the secrets to setting and achieving personal and business goals that work.
When and where
Location
Virtual Zoom Event Virtual Webinar ZOOM, VA 23233
Refund Policy
Contact the organizer to request a refund.
Eventbrite's fee is nonrefundable.
About this event
Join us for a powerful Leadership Mastermind Virtual Breakfast Session. When leaders set goals it helps trigger new behaviors, helps guides your focus and helps you sustain that momentum in life and business.
L2L Leadership Institute isn't like other networking groups. Yes, you will meet new people, establish business relationships and uncover new business opportunities; however, our sessions are designed to help you be successful personally, physically, mentally, and professionally. We focus on your overall development and provide tools to help you achieve your goals.
We begin each session listening to a national, dynamic speaker whose insights will motivate you to be the best leader you can be. We ground our conversation with the speaker's topic.
About the Speakers Series:
On January 14, we will focus on the leadership principles Samantha Kris, a best-selling author, an award-winning speaker, and the Head of People & Culture at Goalcast, the world's leading empowering media company. She has been recognized for her leadership, community involvement and ability to mobilize change.
Agenda:
Virtual Networking Activity
Motivational Speaker
Interactive Breakout Session
Wrap-up & Takeaways
This month we are donating registration fees to Virginia Home for Boys and Girls, a nonprofit organization that has been serving children in crisis since 1846. In the 1960's, they stopped operating as an orphanage and now provide transitional living services, specialized education, and therapeutic resources to youth with emotional and behavioral health concerns.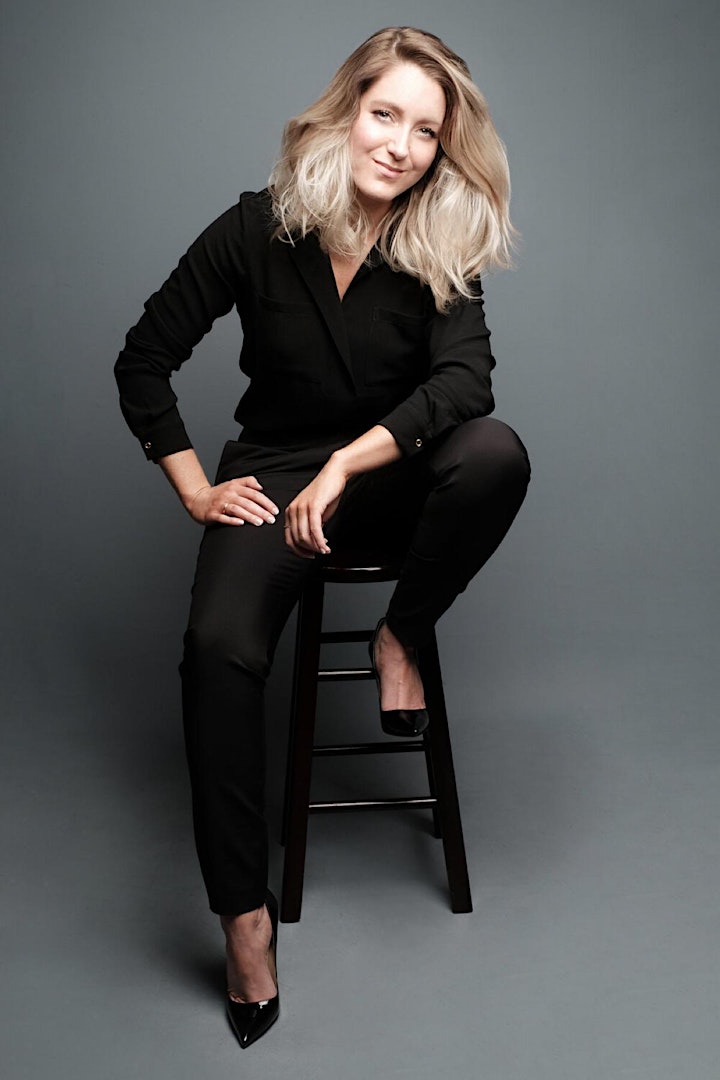 SUMMARY
Being successful in your professional and personal life can be easier to achieve if you set clear goals for yourself. You can easily accomplish these goals by developing a plan of action and establishing deadlines. There are many methods you can follow to meet your goals and feel proud of your accomplishments. Having clear, specific goals helps you gain the skills and abilities to perform well in your career and grow in your company
1. Make sure your goals are achievable
2. Be specific with your goals
3. Reward yourself when you accomplish a goal
4. Tell others about your goals
5. Prioritize one goal at a time
6. Visualize yourself achieving these goals
7. Set deadlines for each goal
8. Evaluate each goal you do and don't accomplish
9. Stay positive
10. Create reminders to continue meeting your goals
11. Give yourself an appropriate amount of time to complete them
12. Remind yourself why you're setting these goals
13. Assess any possible risks or obstacles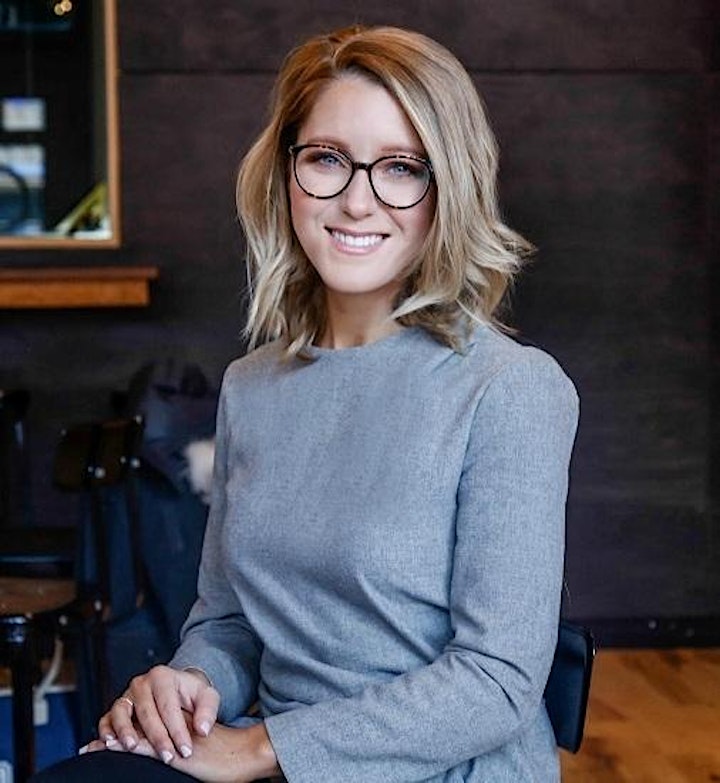 Samantha Kris!
Samantha Kris is a best-selling author, an award-winning speaker and the Head of People & Culture at Goalcast, the world's leading empowering media company. She has been recognized for her leadership, community involvement and ability to mobilize change.
Her proprietary way of goal setting, the REAL goal methodology™, was first introduced in her book, Bossing Up, was further explained in her TEDx talk, Setting Goals That Matter, and is now being implemented by individuals and organizations around the globe.
Impassioned by elevating others, Samantha empowers people to step into their potential and create opportunities for success in their lives and businesses. If you're ready to make positive changes in your life be sure to subscribe to her podcast, The Catalyst with Samantha Kris and join the Bossing Up Members Area for plenty of free resources and community support.
Books to Read
Bossing Up - Samantha Kris
Creating Your Best Life: The Ultimate Life List Guide – Caroline Adams Miller and Michael B. Frisch
Your Best Year Ever: A 5-Step Plan for Achieving Your Most Important Goals – Michael Hyatt.
The Book of Mistakes: 9 Secrets to Creating a Successful Future – Skip Prichard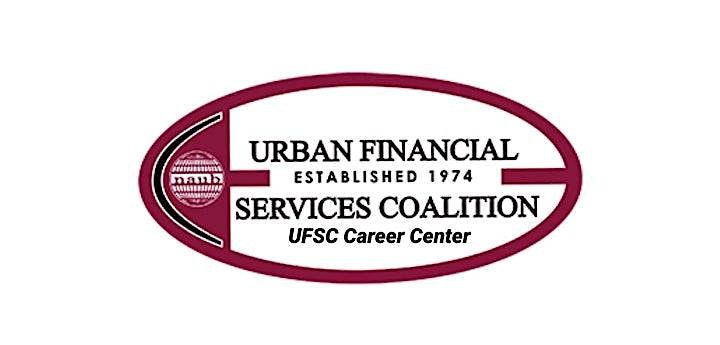 Are you looking for a new career opportunity?
L2L Leadership Institute has partnered with the Urban Financial Services Coalition Career Center. Upload your resume for FREE so recruiters seeking ideal senior and mid-level professionals can match you to your next dream career opportunity. The UFSC Career Center has one of the most significant database of diverse candidates in the United States.
Whether you are a jobseeker or a hiring manager, the UFSC Career Center connects our diverse candidates from the information technology, finance, compliance, human resources, financial services, and other professional industries, to those looking for top tier talent throughout the United States.
Visit today: http://ufscnet.com/career-center/